---
24 January 2012
Women Protest Worldwide 11
Women Protest Worldwide Photos 10, December 18, 2011
Women Protest Worldwide Photos 9, December 9, 2011
Women Protest Worldwide Photos 8, December 3, 2011
Women Protest Worldwide Photos 7, November 27, 2011
Women Protest Worldwide Photos 6, November 19, 2011
Women Protest Worldwide Photos 5, November 12, 2011
FEMEN Protest Photos, November 10, 2011
Women Protest Worldwide Photos 4, November 4, 2011
Women Protest Worldwide Photos 3, October 28, 2011
Women Protest Worldwide Photos 2, October 22, 2011
Women Protest Worldwide Photos, October 8, 2011
Cryptome Protest Series: http://cryptome.org/protest-series.htm
---
Women Protest Worldwide Photos 11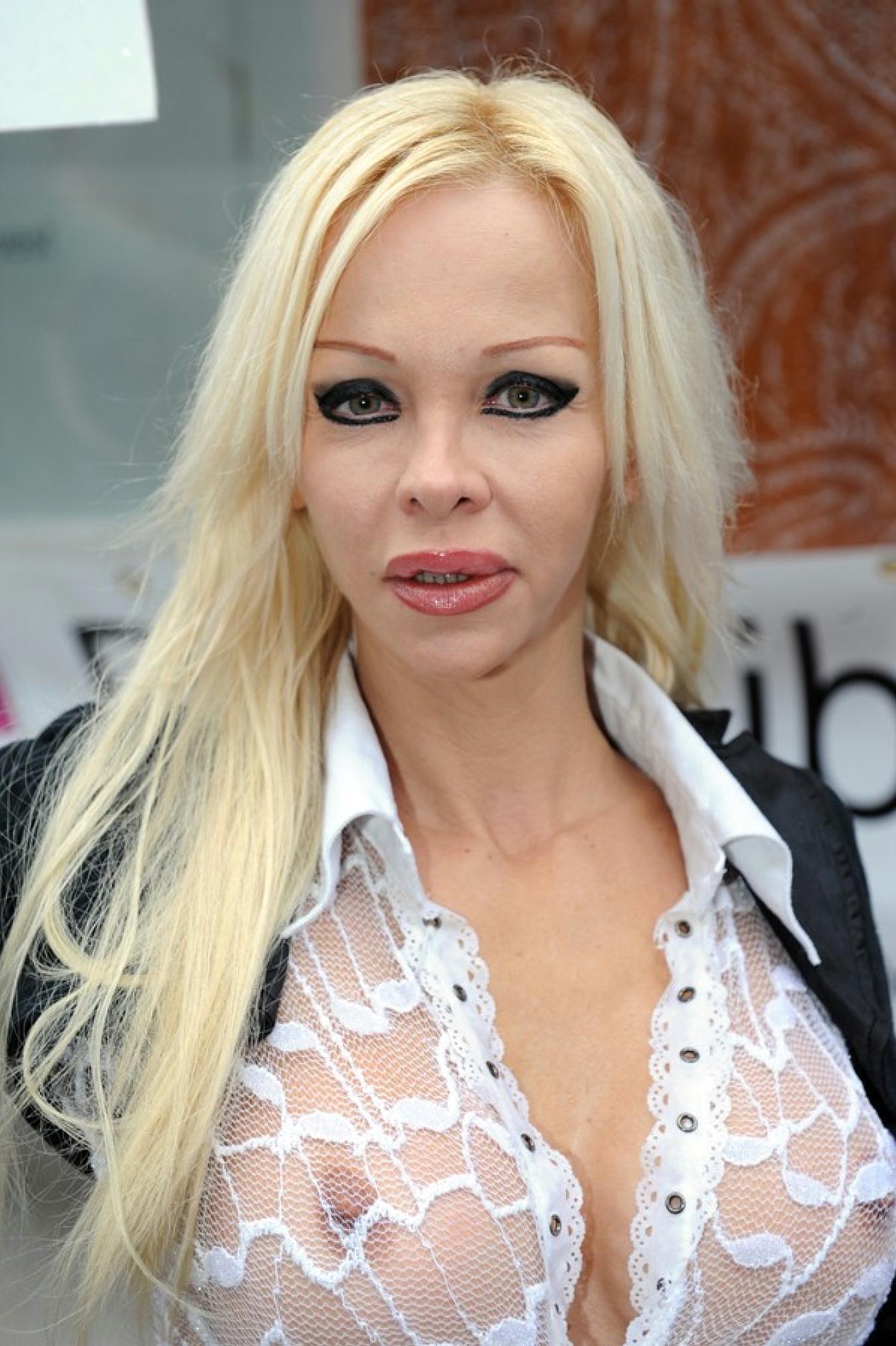 Cindy'Lee, leader and presidential candidate for the 'Parti du Plaisir' (Pleasure Party) campaigns, demonstrates in front of France's Standard and Poor's agency, on January 24, 2012 in Paris, to protest against France's new rating by Standard and Poor's agency. France was stripped of its top AAA credit rating by one notch to AA+ on January 14, 2012. Getty
Demonstrators with ACTA stickers on their mouths take part in a protest against Poland's government plans to sign international copyright agreement ACTA (Anti-Counterfeiting Trade Agreement), in front of the European Union office in Warsaw on January 24, 2012. The Anti-Counterfeiting Trade Agreement (ACTA) aims to create international standards for intellectual property protection, but some groups oppose it as limiting Internet freedoms. Poland, which joined the EU in 2004, has committed to signing ACTA on January 26. Getty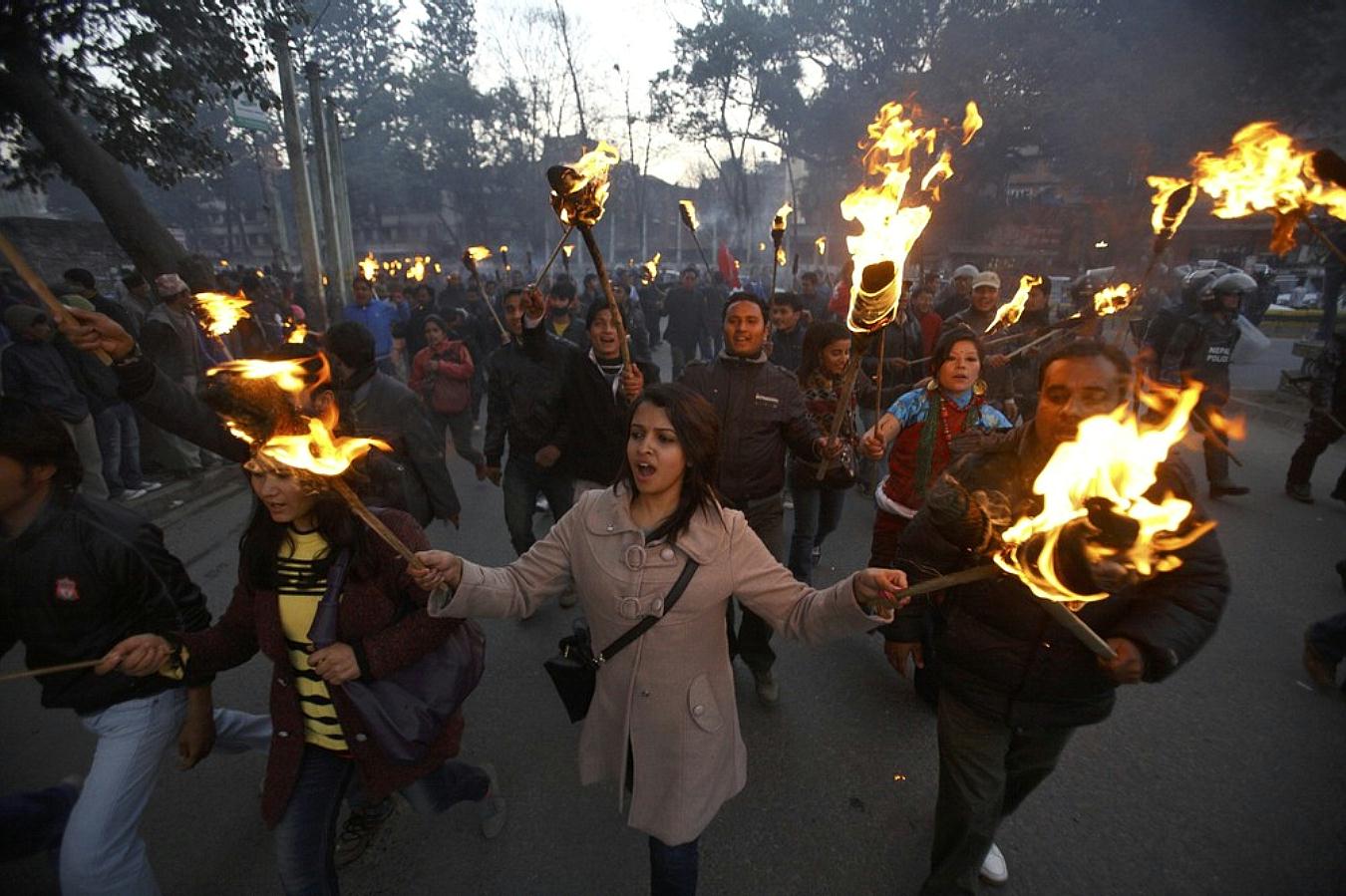 Nepalese students chant anti government slogans during a torch rally to protest against Nepal Oil Corporation's decision to hike prices on major petroleum products, including petrol, diesel, kerosene and LPG in Kathmandu January 24, 2012. Reuters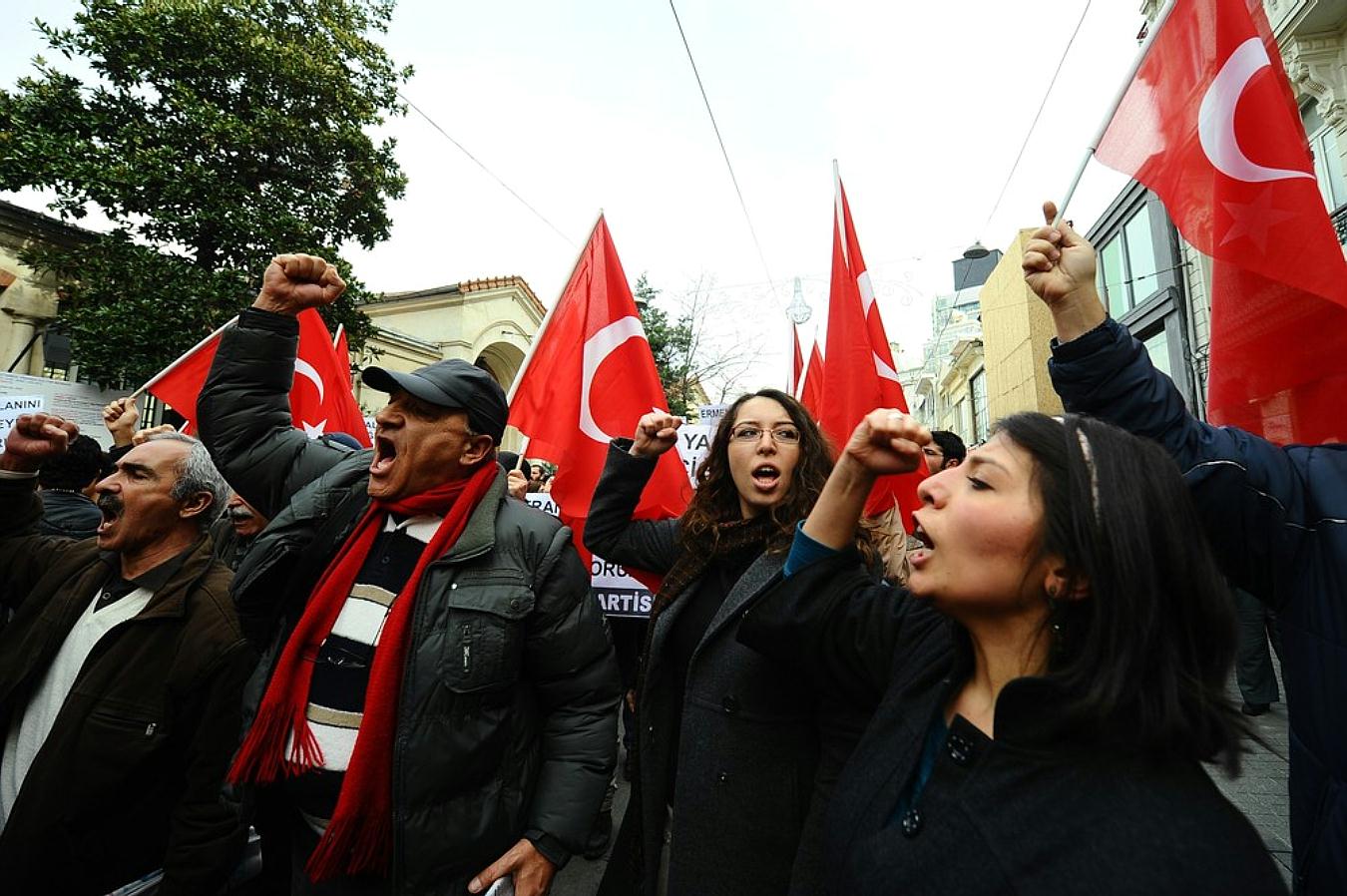 Members of the Turkish Communist Party (TKP) chant slongans against French president during a protest outside the French consulate in Istanbul, on January 24, 2012. The French Senate on Monday approved, by 127 votes to 86, the measure which makes it an offence punishable by jail in France to deny that the 1915 massacre of Armenians by Ottoman Turk forces amounted to genocide. French President Nicolas Sarkozy, whose right-wing UMP party put forward the bill, now has sign it into law. Getty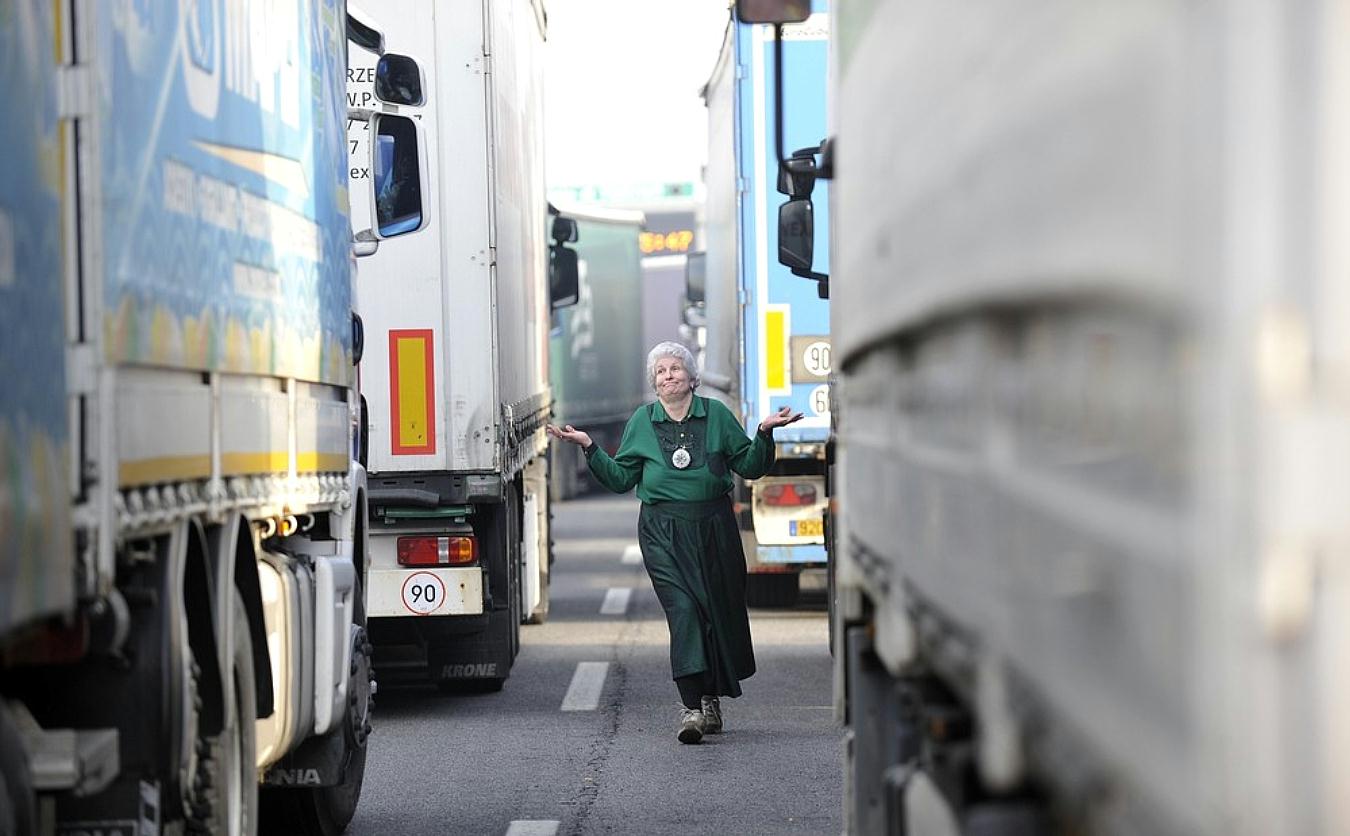 Monica a German trucker gestures on the Turin highway during a truckers' protest against the government's deregulation plans in Turin January 23, 2012. Truckers blocked roads throughout Italy and taxi drivers resumed a strike on Monday as opposition mounted to fuel tax rises and economic reforms aimed at opening up competition in protected sectors including transport and pharmacies. Reuters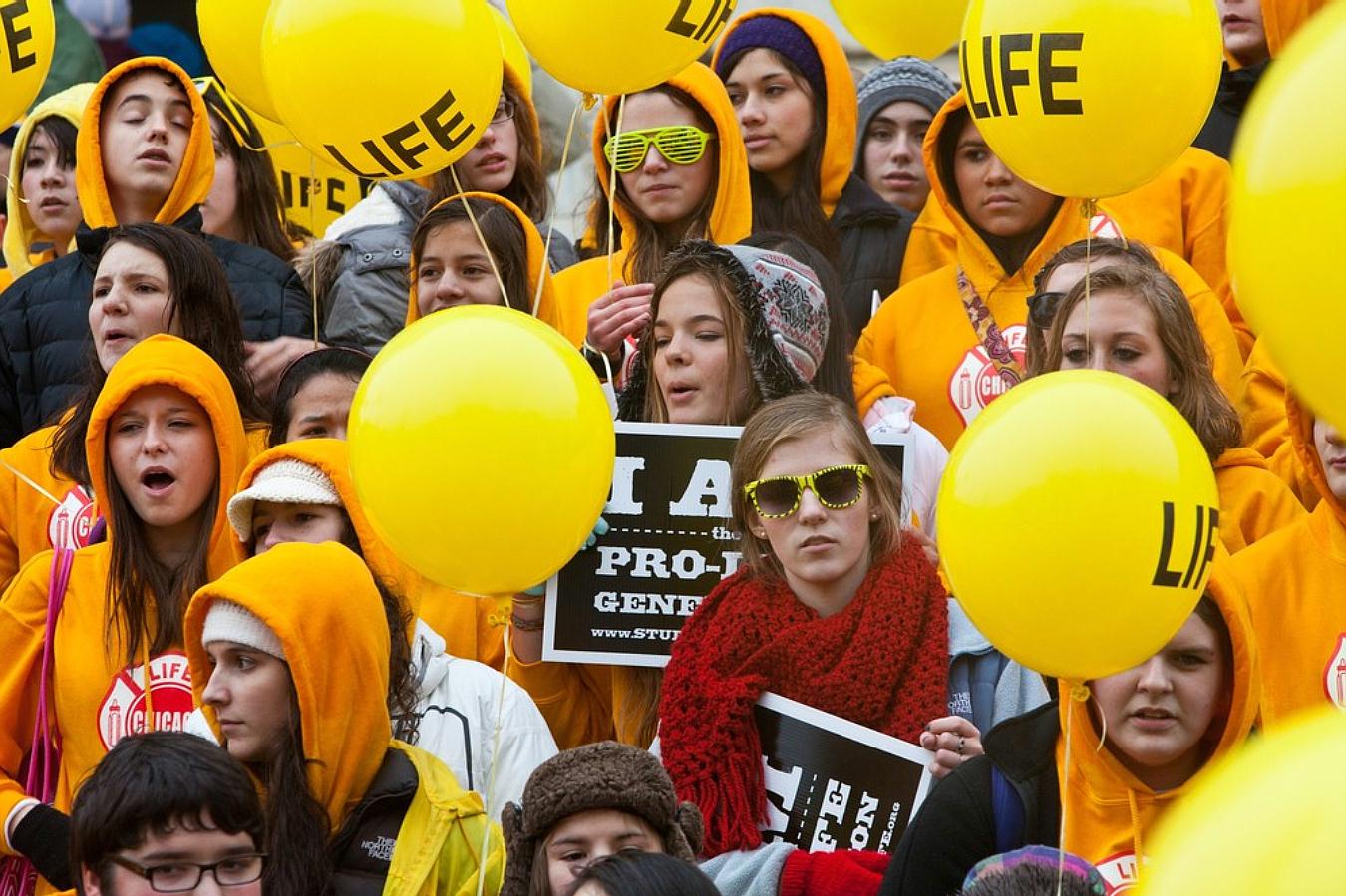 Pro-life activists protest at the March for Life rally on January 23, 2012 in Washington, DC. Pro-life activists gather each year to protest on the anniversary of the Roe v. Wade Supreme Court decision that legalized abortion. Getty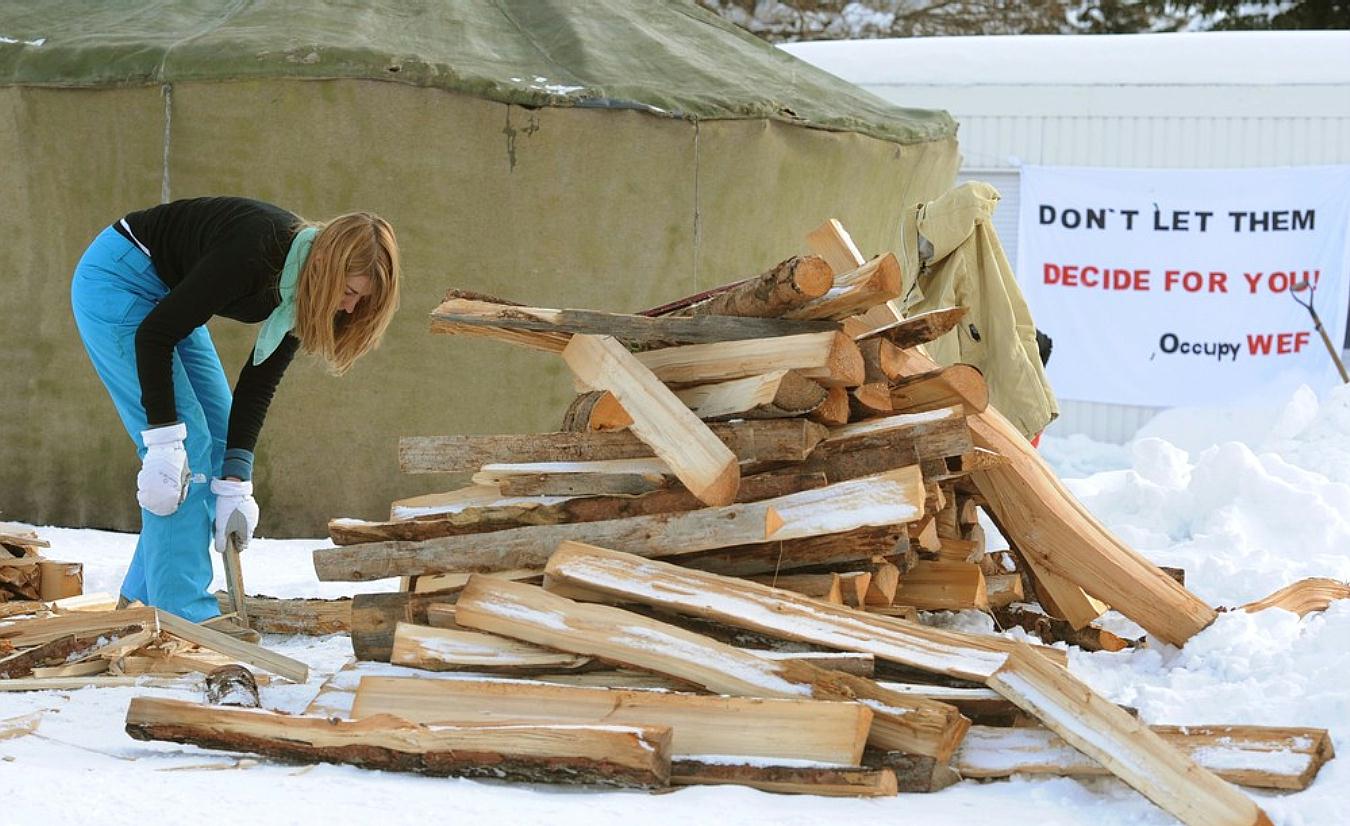 An 'Occupy WEF' protester cuts firewood during a protest against the World Economic Forum (WEF) at the Swiss resort of Davos on January 23, 2012. Some 1,600 economic and political leaders, including 40 heads of states and governments, will be asked to urgently find ways to reform a capitalist system that has been described as 'outdated and crumbling as they converge at eastern Switzerland's chic ski station of Davos for the 42nd edition of the five-day World Economic Forum (WEF) which opens on January 25, 2012. Getty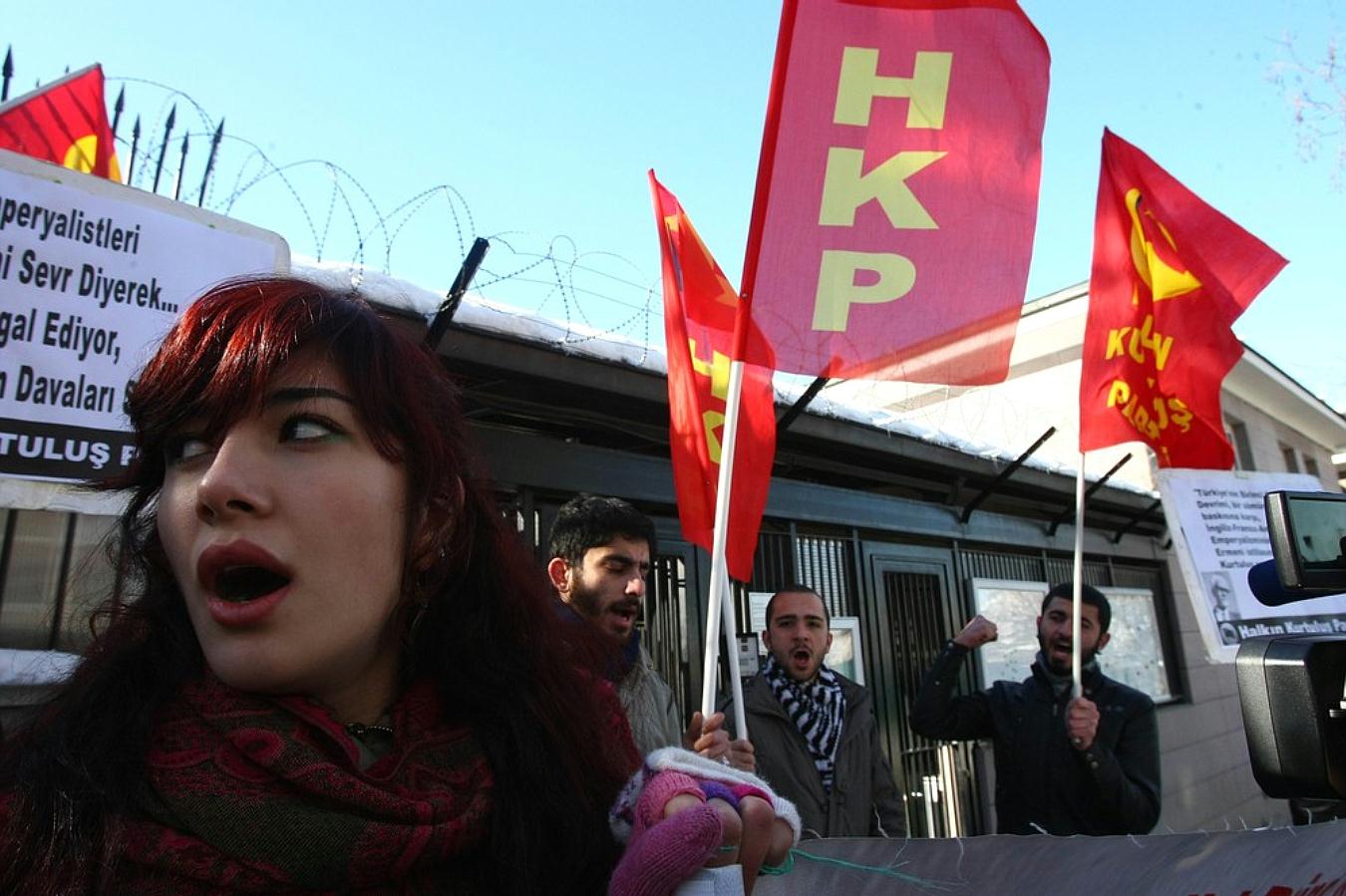 Members of a leftist Turkish party waves party flags and hold a banner reading 'Armenian allegations are part of a new Treaty of Sevres (which would have divided Turkey) by the USA and EU' as they protest outside the French embassy in Ankara on January 23, 2012. Turkey threatened France with new sanctions over a bill criminalising the denial of the Armenian genocide as the French Senate prepared to vote on the legislation. Getty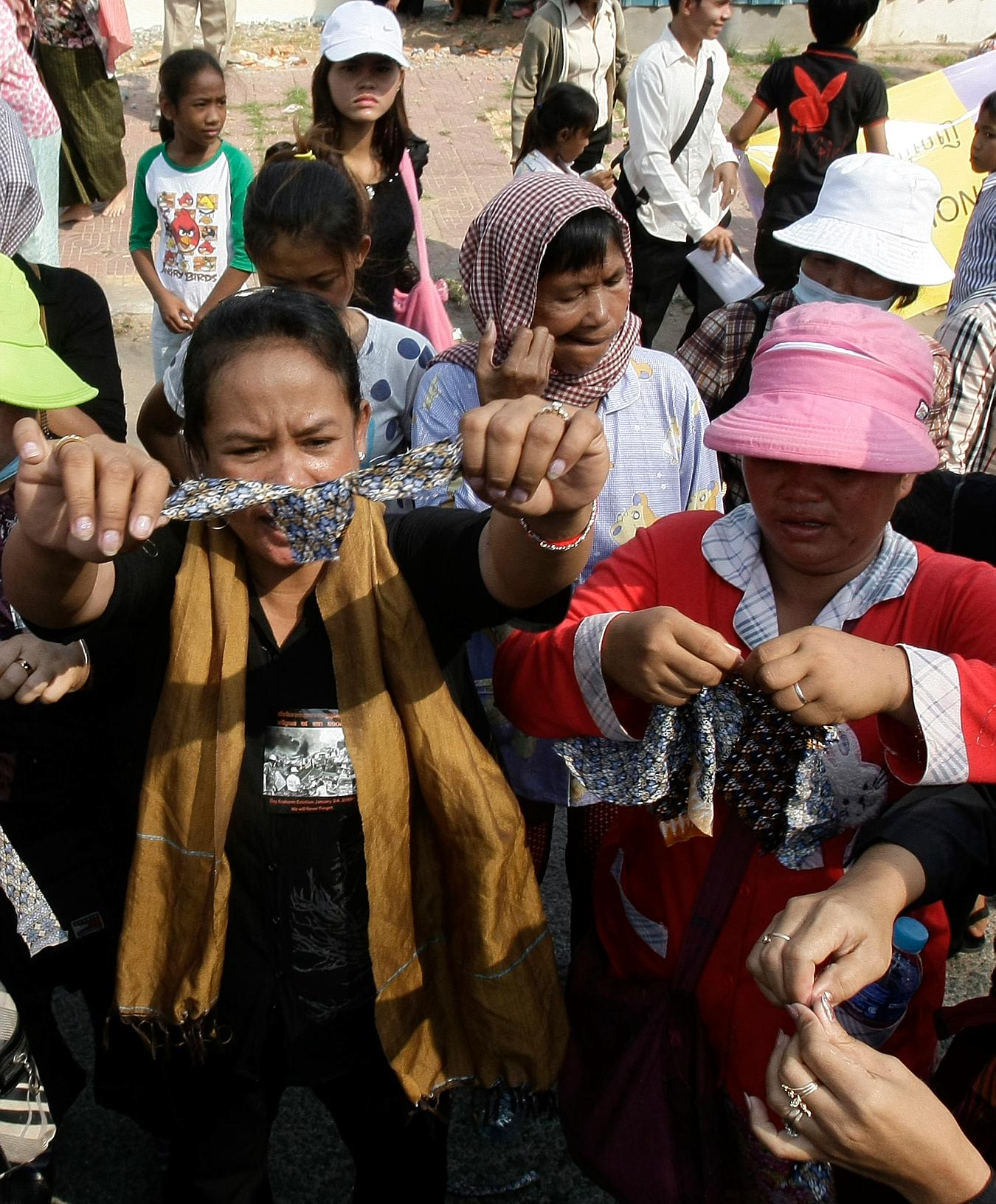 Cambodian victims hold a demonstration to mark the third anniversary of a forced eviction in the Dey Krahorm community, Tuesday, Jan. 24, 2012, in Phnom Penh, Cambodia. Three years ago residents were forcibly evicted from their homes and told by local authorities that the land was owned by others. (Heng Sinith)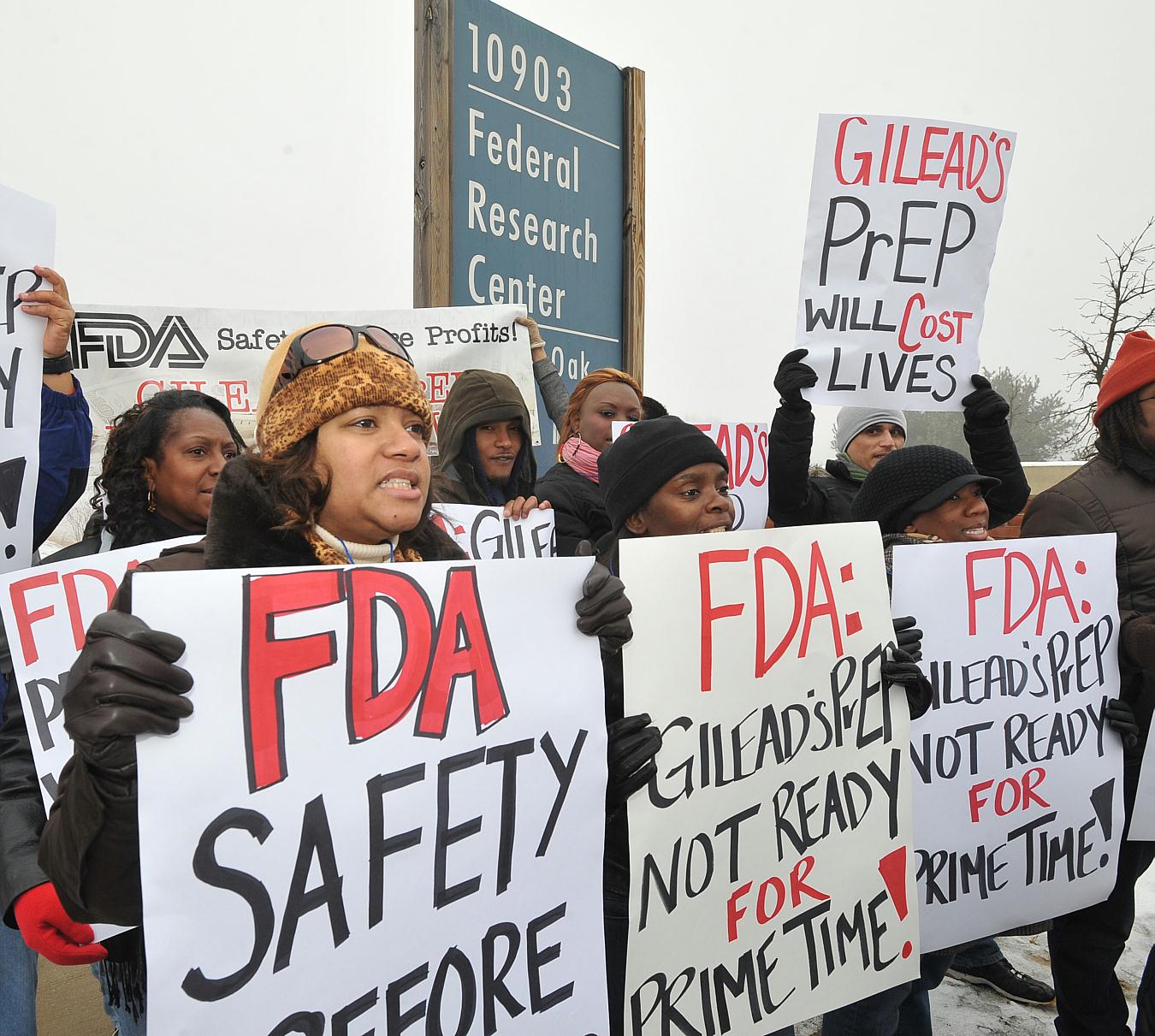 AIDS protestors are seen outside the FDA building on Monday Jan. 23, 2012, in Silver Spring, MD. (Larry French)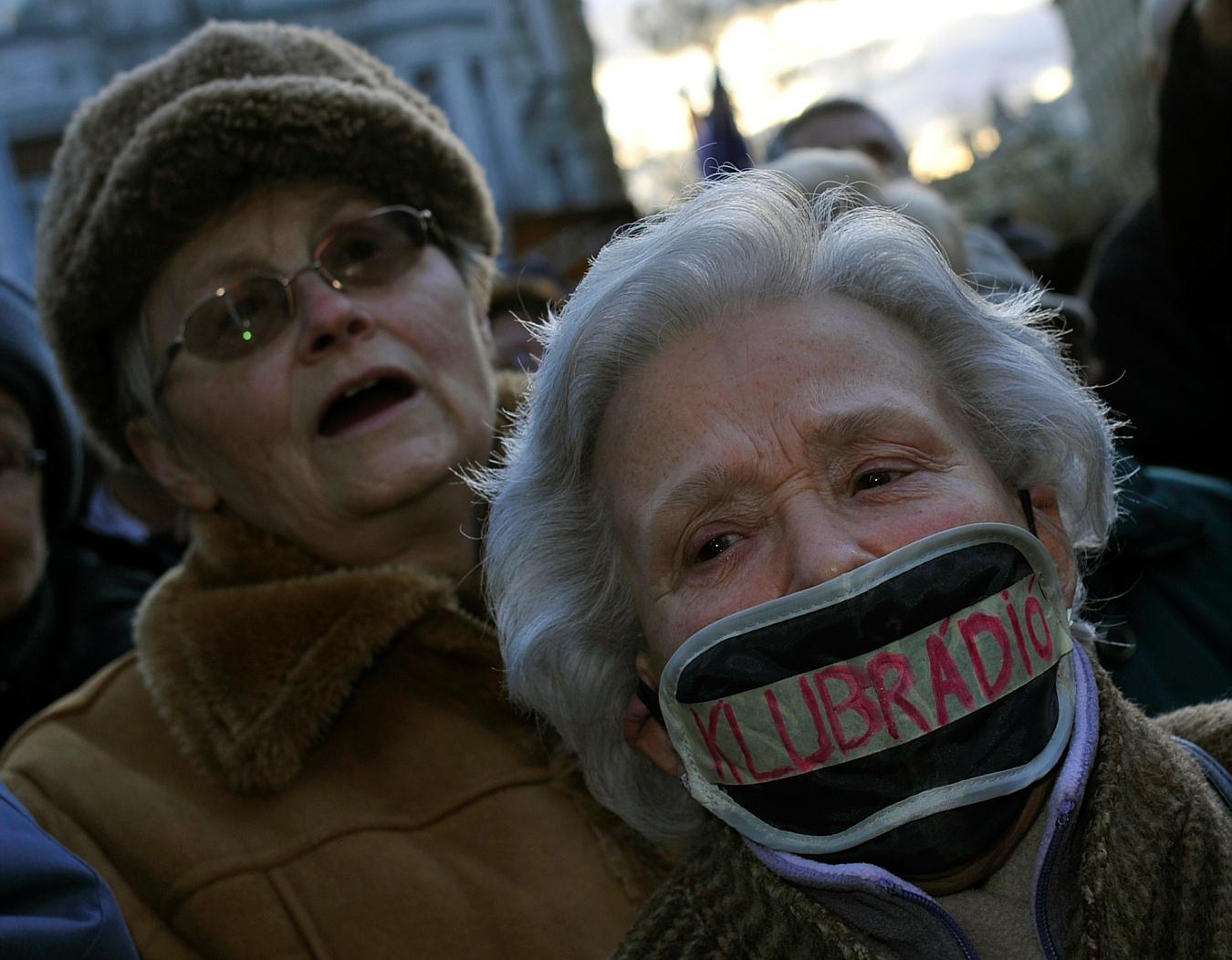 A Hungarian protestor covers her mouth with a mask during a protest in support of the largest opposition radio station 'Klub Radio' which recently lost its radio frequency in Budapest, Hungary, Sunday, Jan. 22, 2012. Thousands gathered to protest against the government's controversial media law and to help the 'Klub Radio'. (Bela Szandelszky)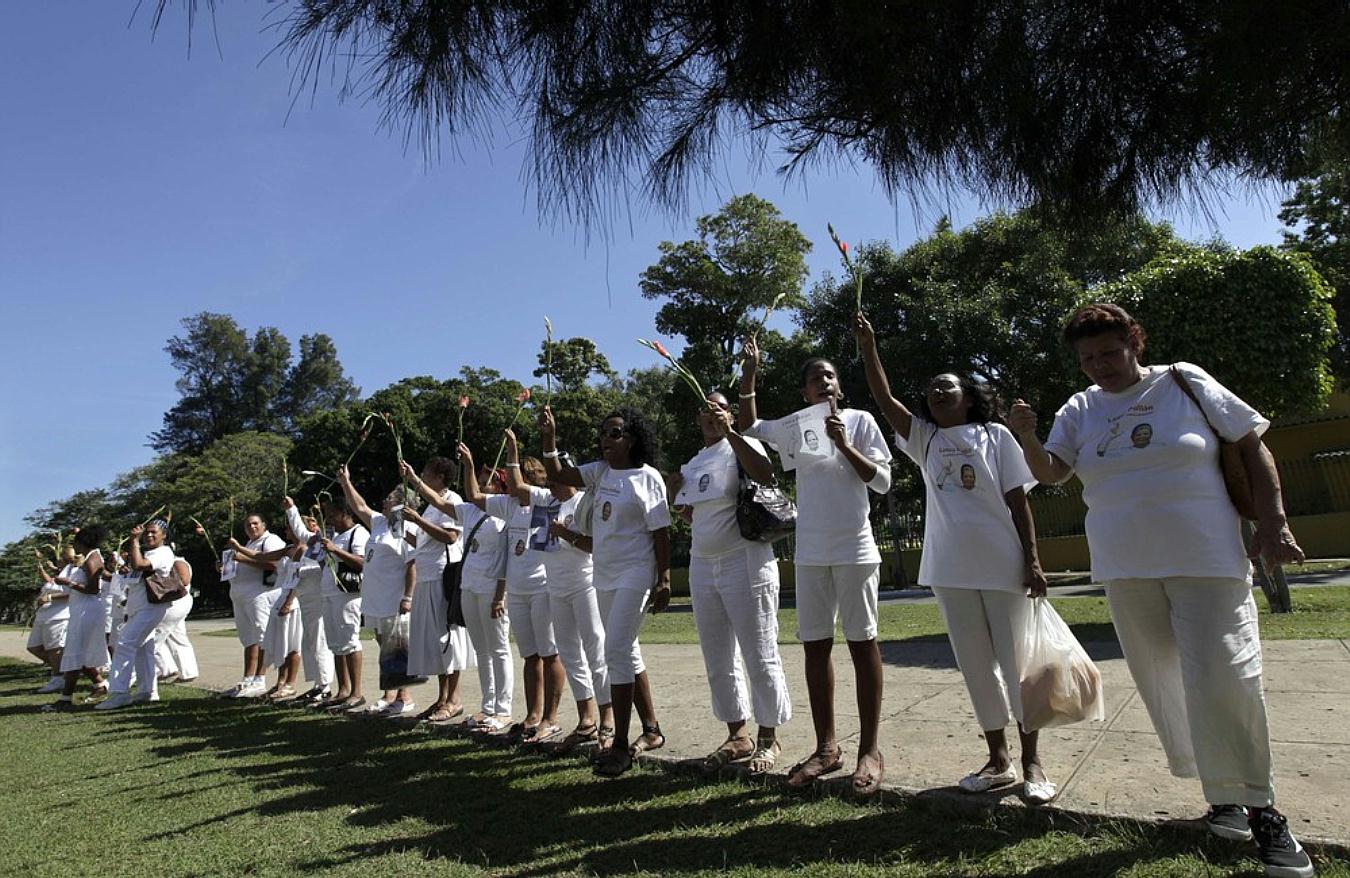 The Ladies in White, a group of family members of imprisoned dissidents, protest during their weekly march in Havana January 22, 2012. The opposition group "Ladies in White" accused the Cuban government on Sunday of "murdering" by neglect a 31-year-old dissident who died last week following a hunger strike in prison. Ladies in White leader Berta Soler said Wilman Villar Mendoza died because the government did not respect his rights and that he was only the latest such victim to die for the same reason. Reuters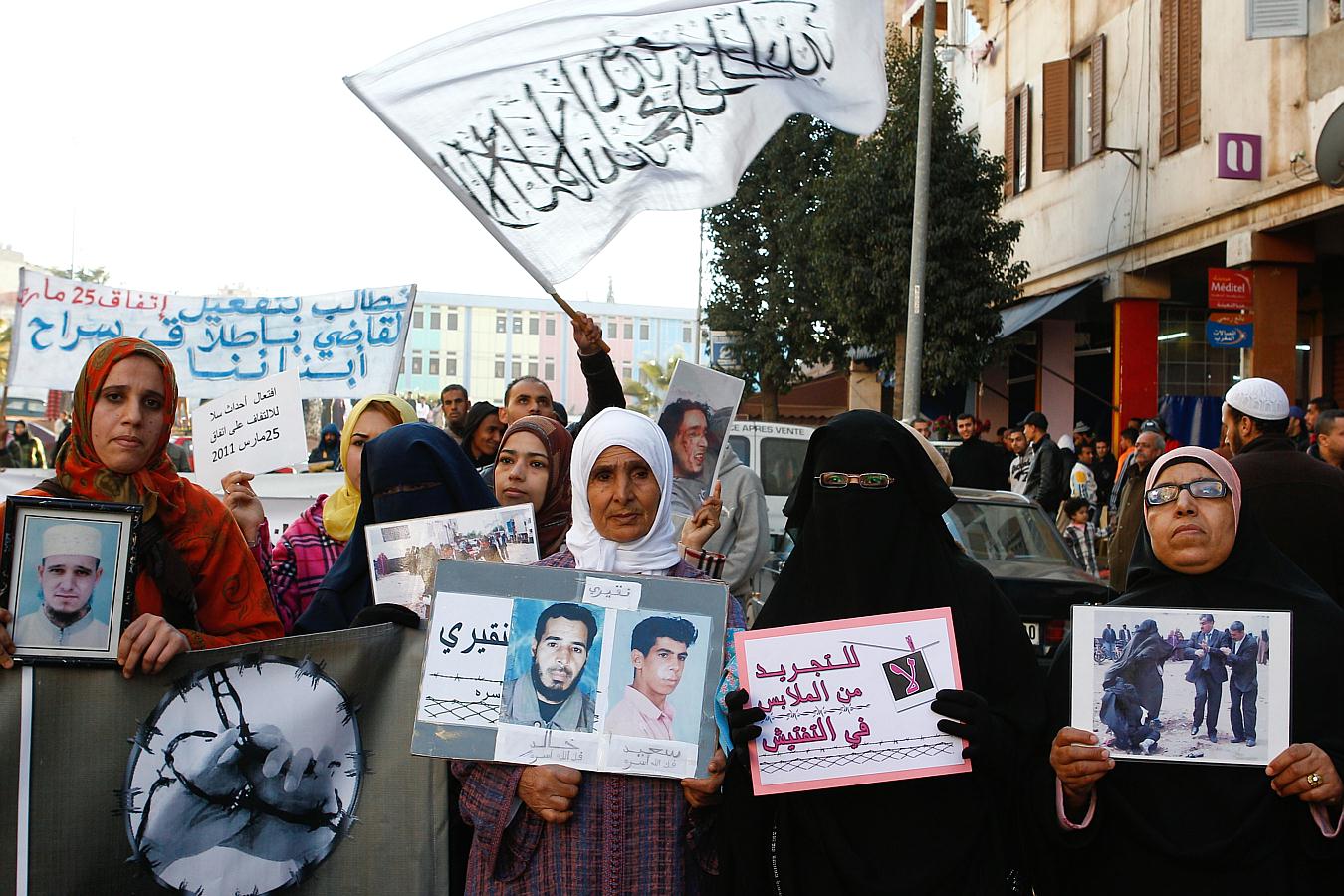 Anti-government protesters shout as they carry portraits of several prisoners during a rally organized by the pro-democracy 20th February movement in Casablanca, Morocco, Sunday, Jan. 22 2012. Like the rest of the region, Morocco was once shaken by pro-democracy protests but the king has succeeded in blunting them by holding early elections and amending the constitution and the numbers of protesters have dwindled.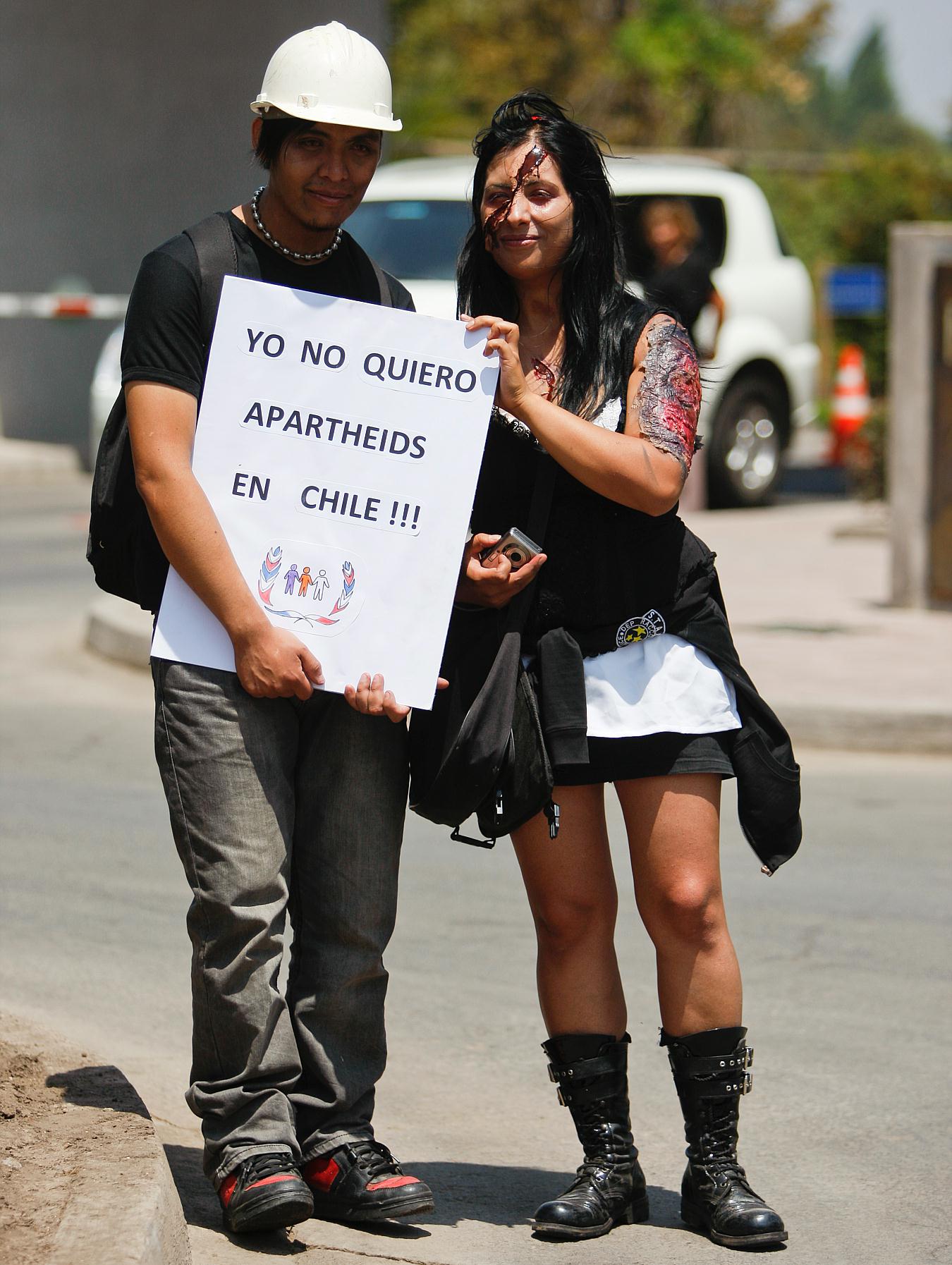 Demonstrators, dressed as workers, holds a sign that reads in Spanish 'I don't want apartheids in Chile' during a protest in support of maids and workers outside the gated community "El Algarrobal II" in Chicureo, Chile, Saturday, Jan. 21, 2012. According to community rules, workers are forbidden to walk along the residential development.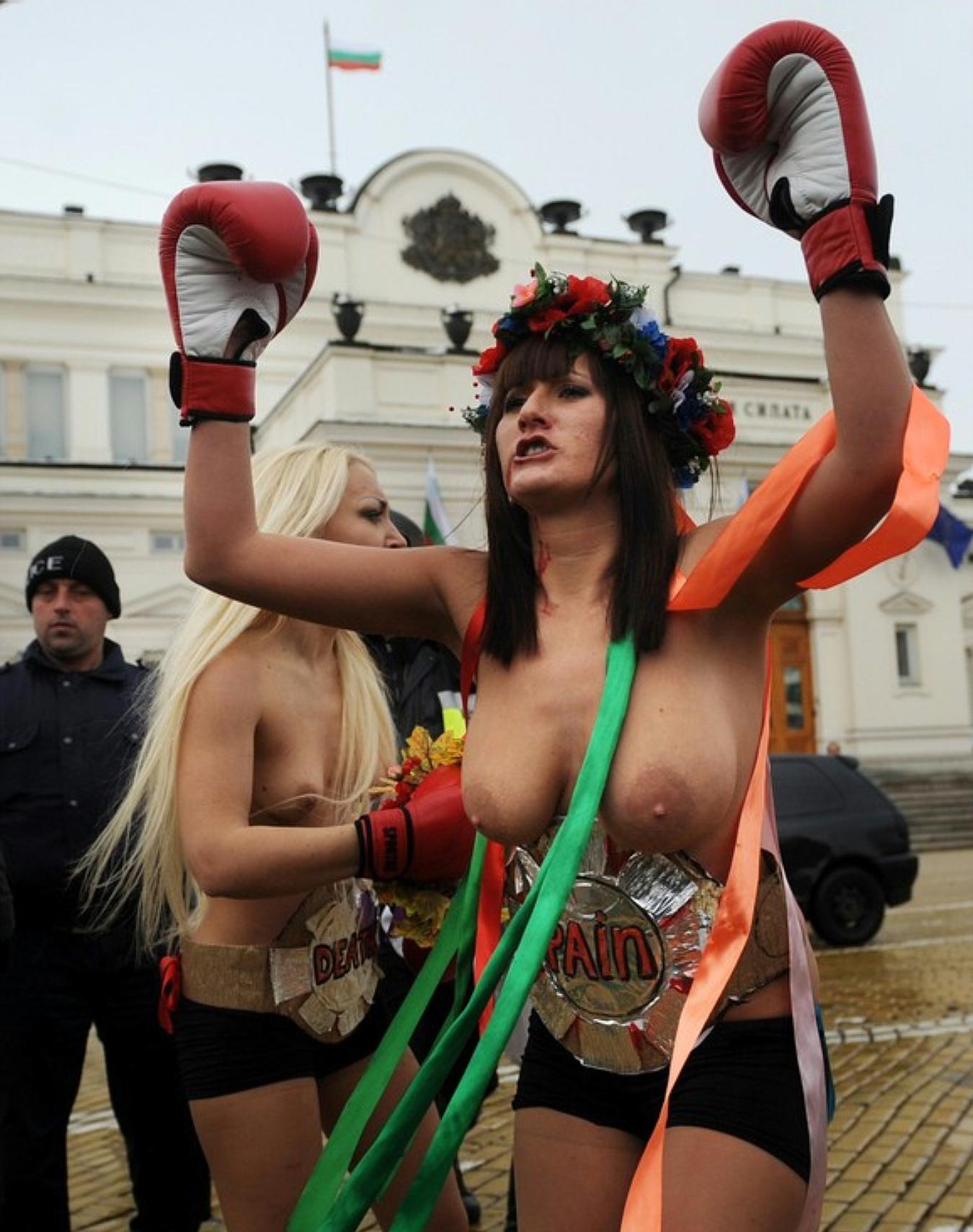 Topless activists of Ukraine's protest group Femen punch reporters in front of the Bulgarian Parliament in Sofia, on Saturday, Jan 21, 2012. Ukrainian female rights activists FEMEN staged a protest in Sofia against the domestic violence on women and children and against human trafficking. (Valentina Petrova)
An anti-government protester holds a banner that reads 'I love democracy' while posing in front of a group of riot police in combat gear in Bucharest, Romania, early Saturday, Jan. 21, 2012. Police on Sunday clashed with a small contingent of around 1,000 protesters in the capital, after demonstrations against austerity measures turned violent. (Vadim Ghirda)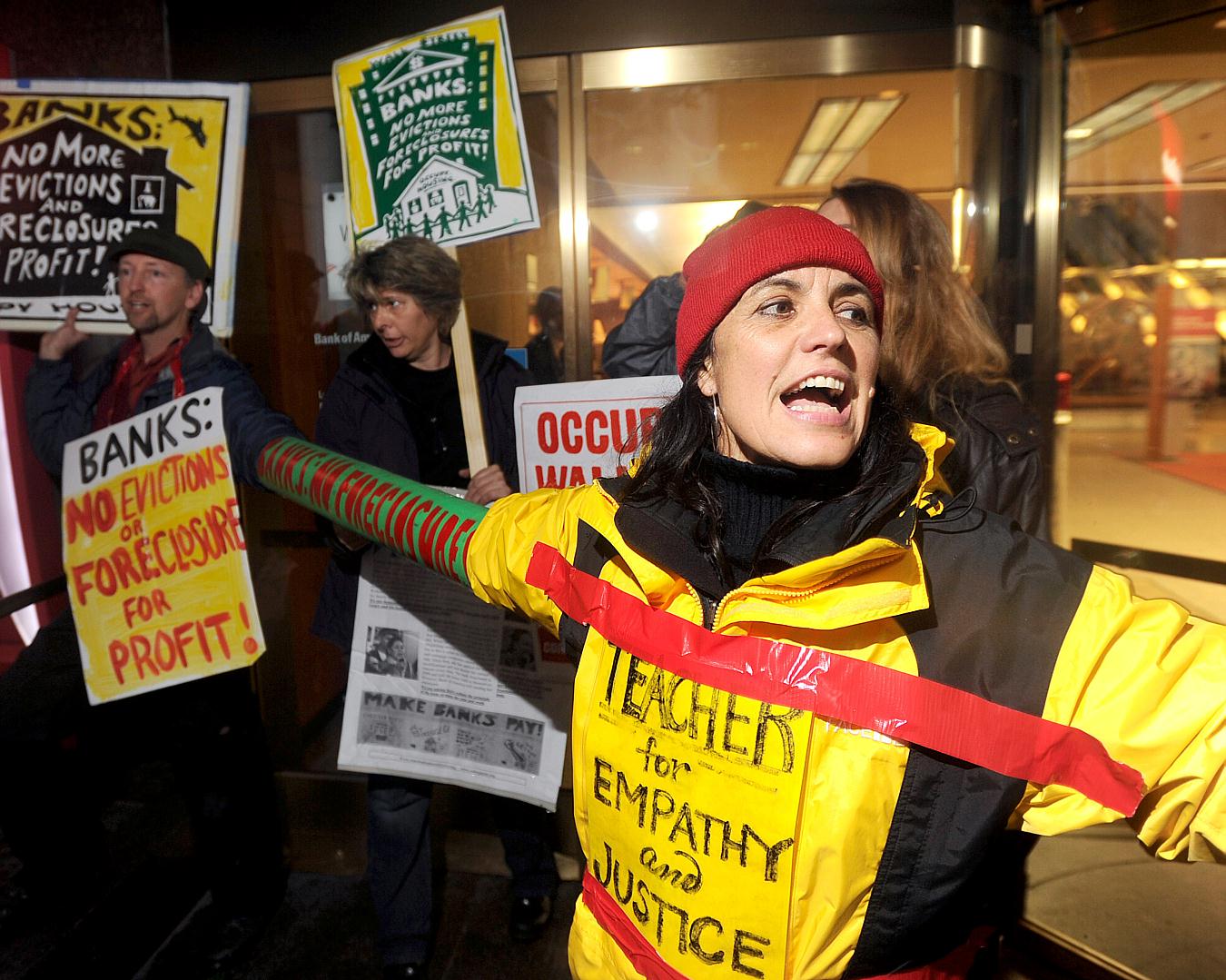 Occupy protester Julie Searle chains herself to fellow protesters blocking a Bank of America branch entrance on Friday, Jan. 20, 2012, in San Francisco. Anti-Wall Street demonstrators across the U.S. planned rallies Friday in front of banks and courthouses. (Noah Berger)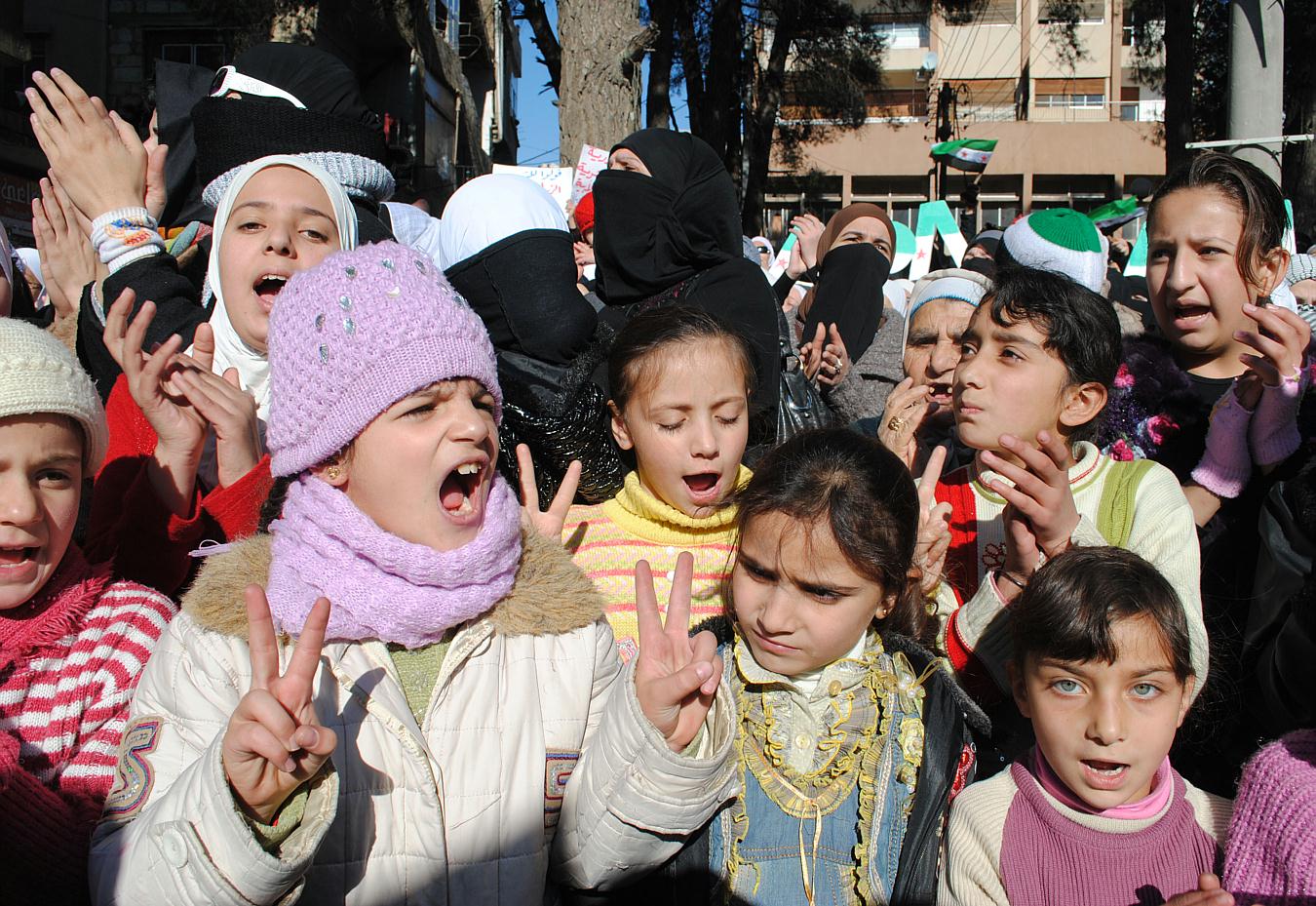 Children chant slogans during an anti-Syrian regime demonstration at the mountain resort town of Zabadani, Syria, near the Lebanese border, on Friday Jan. 20, 2012. President Bashar Assad's forces attacked Zabadani, some 17 miles (27 kilometers) west of the capital, for six days, sparking fierce fighting that involved heavy bombardments and clashes with army defectors.