---
18 December 2012
CIA John Behind the CIA Drone Assassinations
---
http://news.yahoo.com/ap-enterprise-man-hunted-osama-bin-laden-040627805.html
The man who hunted Osama bin Laden
By ADAM GOLDMAN - Associated Press,MATT APUZZO - Associated Press | AP – Tue, Jul 5, 2011
[Excerpts]
While he was shepherding the hunt for bin Laden, John also was pushing to expand the Predator program, the agency's use of unmanned airplanes to launch missiles at terrorists. The CIA largely confined those strikes to targets along Pakistan's border with Afghanistan. But in late 2007 and early 2008, John said the CIA needed to carry out those attacks deeper inside Pakistan.
It was a risky move. Pakistan was an important but shaky ally. John's analysts saw an increase in the number of Westerners training in Pakistani terrorist camps. John worried that those men would soon start showing up on U.S. soil.
"We've got to act," John said, a former senior intelligence official recalls. "There's no explaining inaction."
John took the analysis to then CIA Director Michael Hayden, who agreed and took the recommendation to President George W. Bush. In the last months of the Bush administration, the CIA began striking deeper inside Pakistan. Obama immediately adopted the same strategy and stepped up the pace. Recent attacks have killed al-Qaida's No. 3 official, Mustafa Abu al-Yazid, and Pakistani Taliban leader Baitullah Mehsud.
_____
Related: http://cryptome.org/0004/cia-john/cia-john.htm
At rear with eyes closed, "CIA John," true name secret.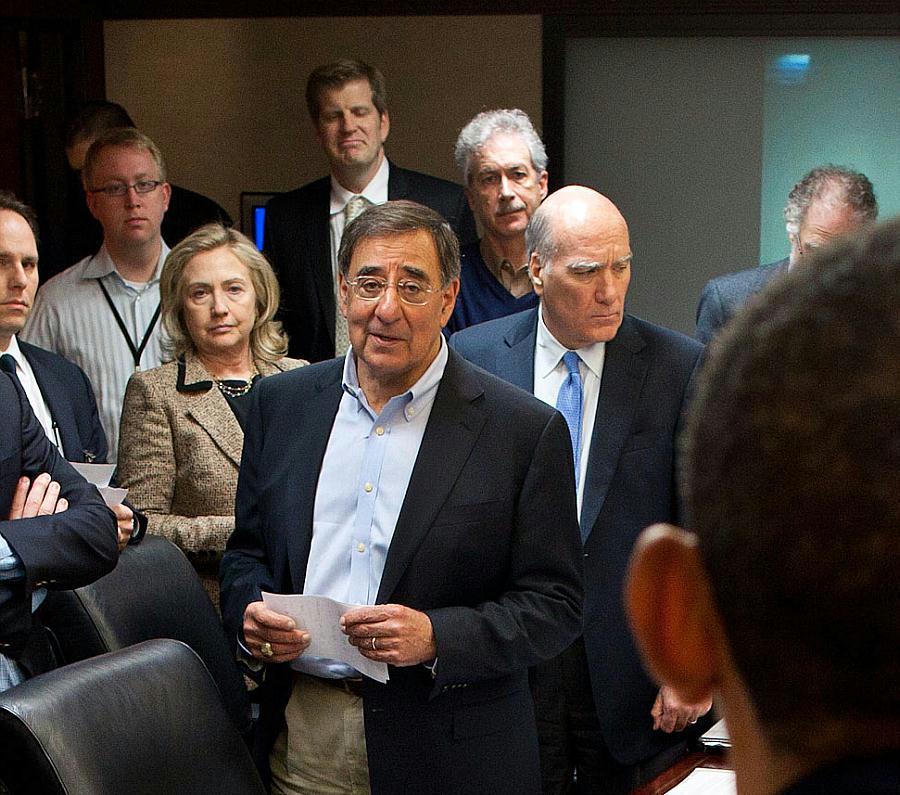 President Barack Obama talks with members of the national security team at the conclusion of one in a series of meetings discussing the mission against Osama bin Laden, in the Situation Room of the White House, May 1, 2011.
_____
CIA officer Frances Bikowski, head of the Global Jihad Unit, an avid believer in interrogation torture, who worked with CIA John, is considered to be, in part, a model for the female star of Zero Dark Thirty.
More on Bikowsky:
http://gawker.com/5842912/chief-of-cias-global-jihad-unit-revealed-online
---