Cryptome DVDs are offered by Cryptome. Donate $25 for two DVDs of the Cryptome 12-and-a-half-years collection of 47,000 files from June 1996 to January 2009 (~6.9 GB). Click Paypal or mail check/MO made out to John Young, 251 West 89th Street, New York, NY 10024. The collection includes all files of cryptome.org, cryptome.info, jya.com, cartome.org, eyeball-series.org and iraq-kill-maim.org, and 23,100 (updated) pages of counter-intelligence dossiers declassified by the US Army Information and Security Command, dating from 1945 to 1985.The DVDs will be sent anywhere worldwide without extra cost.
---
9 January 2006
Birdseyes from http://www.local.live.com
---
Consulate-General of the People's Republic of China in New York
http://newyork.china-consulate.org
Cryptome:
The PRC consulate in New York has been housed in two renovated former motels, the first near Lincoln Center on West 65th Street upon the PRC's acceptance by the UN over Taiwan, and when that site was sold at a profit to a developer, moved to the current waterfront site at West 42nd Street and 12th Avenue. Its location contrasts to other New York consulates which are huddled around the UN at the opposite side of Manhattan, many in decrepit mansions of over-priced neighborhoods.
Manhattan is reputed to have more spies than any city in the world, and government spies are said to be hands-off each other's spying operations when all too easily discovered by countersurveillance. Whether the PRC hides its spies in the spiffy former motel is unknown.
Britain luxuriously houses the MI6 chief of station in an east side flat reportedly costing $12,000 a month, perhaps the penthouse condominium at 40 East 61st Street, listed as owned by HMG, and now getting a full-bore waterproofing repair -- or maybe updated electronic surveillance defense and offense. Or the spook might be tucked among the British condos at 188 East 70th Street.

Consulate-General of the People's Republic of China in New York
Birdseye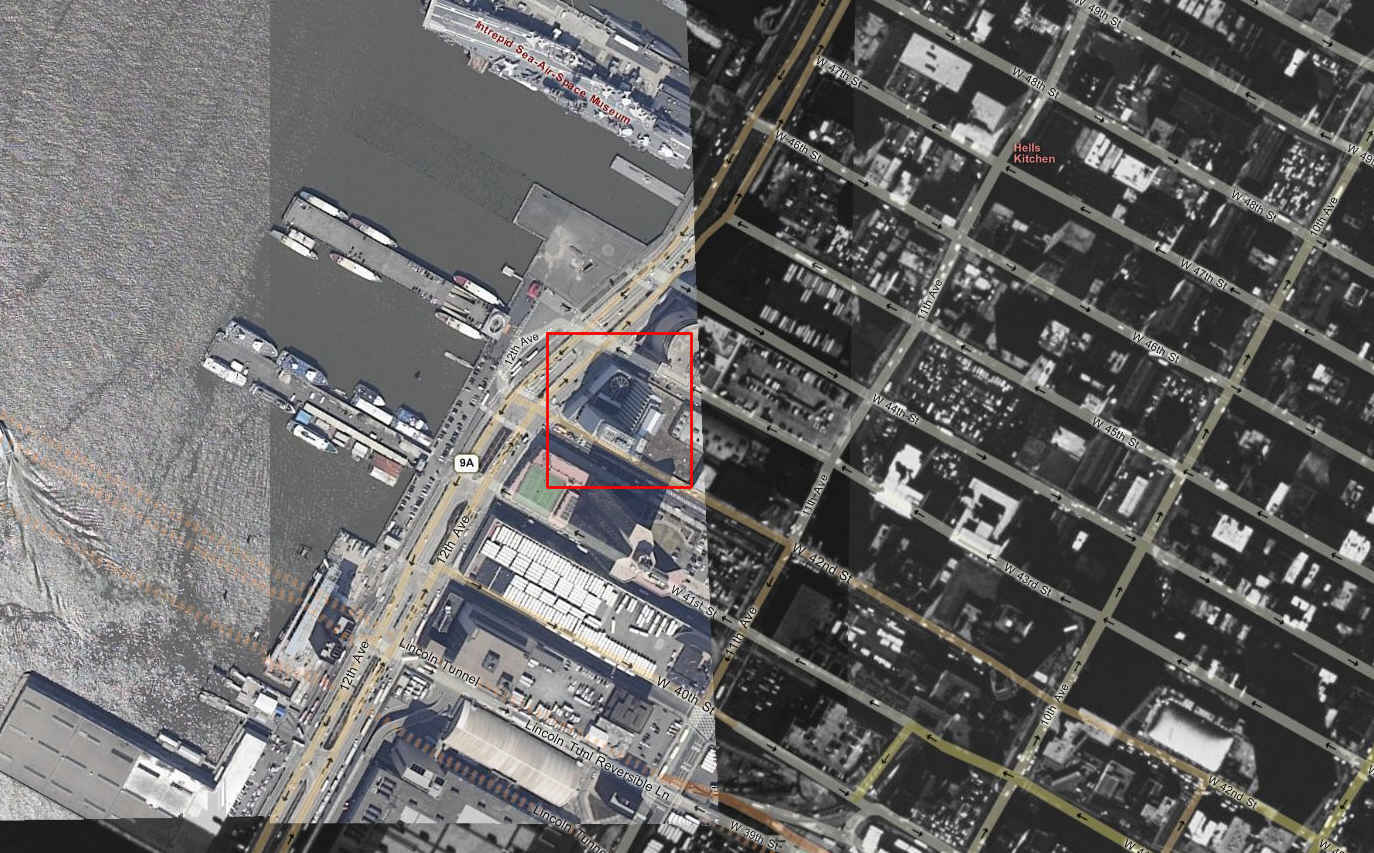 Following photos by Cryptome 8 January 2006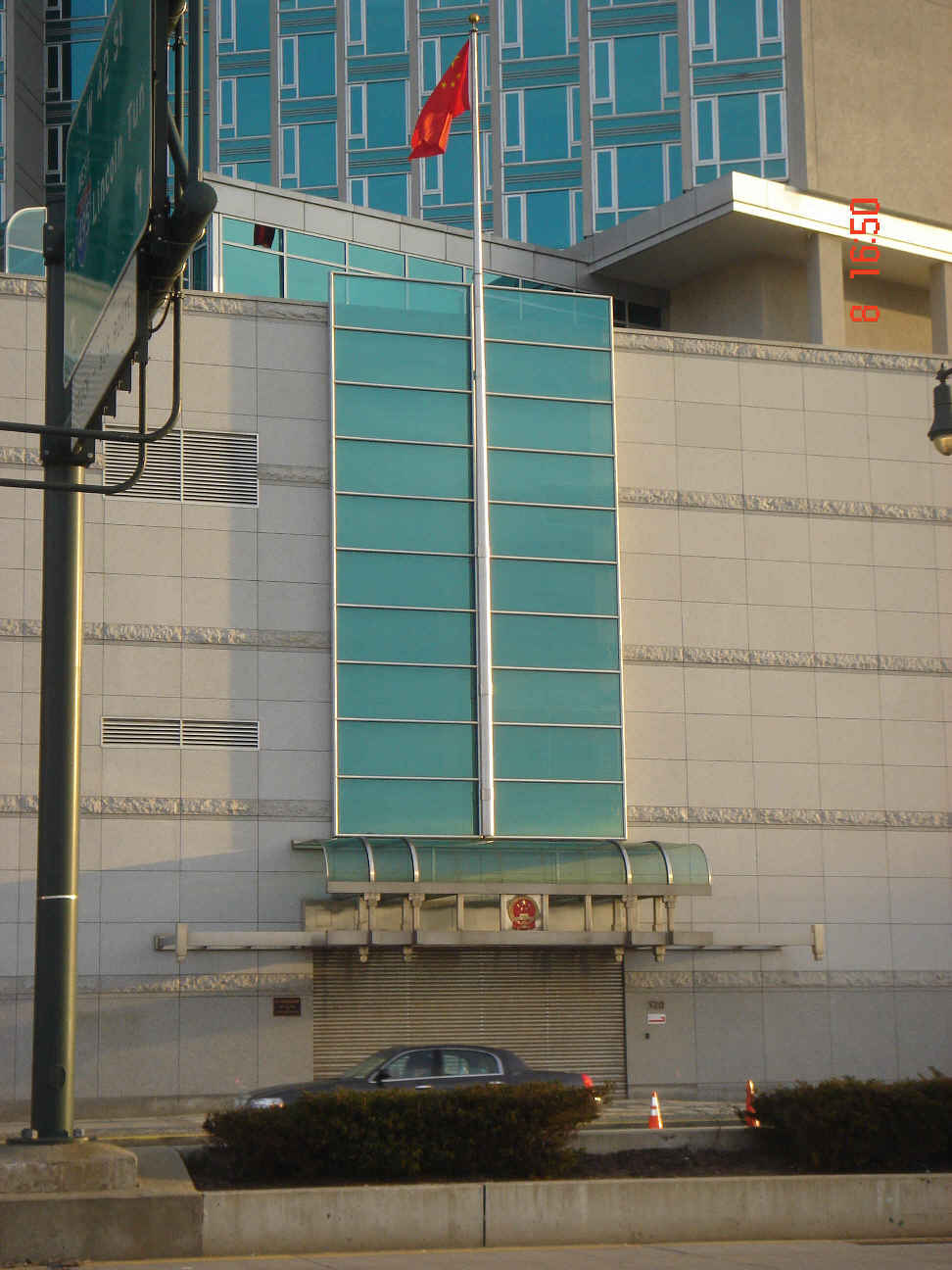 40 East 61st Street, New York, NY

Left photo from Local.live.com; right photo by Cryptome 1 January 2006.