Cryptome DVDs are offered by Cryptome. Donate $25 for two DVDs of the Cryptome 12-years collection of 46,000 files from June 1996 to June 2008 (~6.7 GB). Click Paypal or mail check/MO made out to John Young, 251 West 89th Street, New York, NY 10024. The collection includes all files of cryptome.org, jya.com, cartome.org, eyeball-series.org and iraq-kill-maim.org, and 23,000 (updated) pages of counter-intelligence dossiers declassified by the US Army Information and Security Command, dating from 1945 to 1985.The DVDs will be sent anywhere worldwide without extra cost.
---
31 July 2002
Source of maps and photos: Mapquest.com (color) and TerraServer USGS 28 May 1998 (monochrome).
Argonne National Laboratory-West: http://www.anlw.anl.gov
Proposal to locate Department of Energy Heat Source/Radioisotope Power System Assembly and Test Operations at ANL West:
http://cryptome.org/doe073002.txt

In compliance with the requirements of the National Environmental Policy Act of 1969, the Department has prepared a draft EA for the future location of the Heat Source/Radioisotope Power Systems (HS/RPS) assembly and test operations program currently located at the Mound site in Miamisburg, Ohio. After the events of September 11, 2001, a department-wide review of security identified the need for enhanced security measures at Mound to protect the materials associated with the program and the surrounding community. The Department analyzed a range of options including, upgrading the existing infrastructure at Mound site to enable the program to remain in that location as well as transferring the operations to more secure locations at the Pantex Site in Texas or the Argonne National Laboratory-West site in Idaho. The Department's highest priority is ensuring the health and safety of the workers at its sites and the communities surrounding them. With this responsibility at the forefront, the Department held four public meetings to discuss the future of this program. Information received from this public scoping process and preliminary assessments of the costs and schedules associated with the various alternatives, led to identification of DOE's Argonne National Laboratory-West site as the preferred site for the future location of the HS/RPS program. The Department is soliciting comments on the draft EA from the affected Federal, state, and local agencies and Tribal governments, and interested public.
---
Eyeballing
the
Argonne
National
Laboratory
West


Source


Source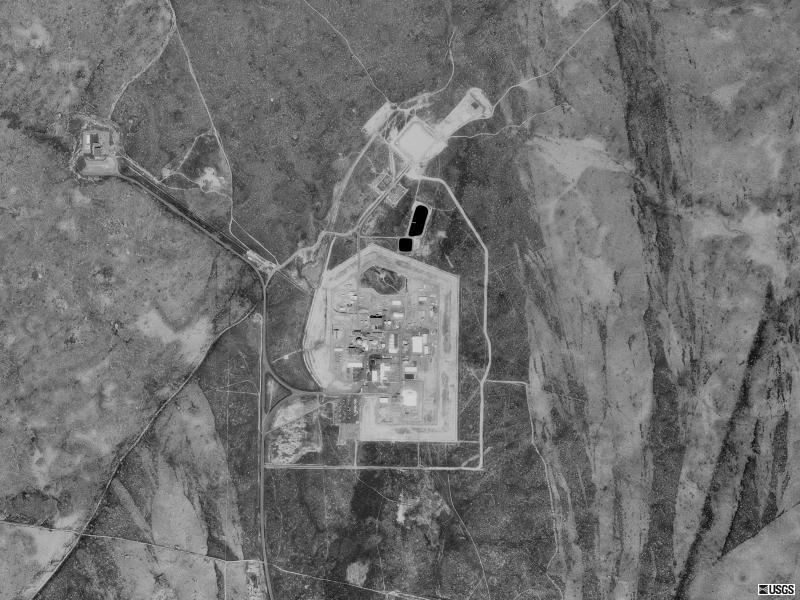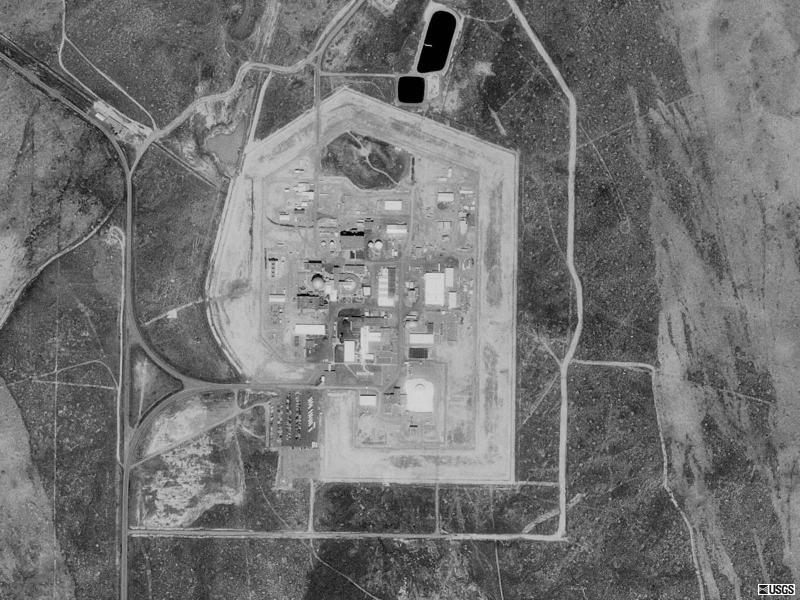 Note double-fence perimeter security system associated with nuclear weapons storage areas, although
it is not clear if this system remains active -- it appears to be breached at several points.