The CIA's newest campus in Northern Virginia represents the Agency's most ambitious effort to date to create a state-of-the-art work environment with a design that focuses on "green" principles. The design is so effective that the campus buildings have earned certification under the U.S. Green Building Council's prestigious Leadership in Energy and Environmental Design (LEED) Green Building Rating System.
The first office building, which opened its doors in 2007, earned LEED Silver certification, while the visitor center and central plant each earned LEED Gold certification. New construction can earn one of four LEED ratings -- certified, silver, gold, or platinum. The campus houses 25 percent of all LEED Gold certified buildings in the state of Virginia.
The second office building is currently under construction.
"The first building is an ecologically sensitive building - reducing our impact on the global environment while improving the quality of the workspace for the individual," said Camille Hersh, chief of CIA's Facilities. "The CIA has taken great care in creating a comfortable workplace that fosters efficiency and collaboration while respecting our natural resources."
Posted: 2008-01-24 08:11
Last Updated: 2008-01-24 11:52
Last Reviewed: 2008-01-24 08:11
---
http://www.usgbc.org/LEED/Project/CertifiedProjectList.aspx
The Peterson Company also built the National Counterterrorism Center and is building the new Director of National Intelligence facility at "Liberty Crossing," 1505 and 1500 Tyson McLean Drive:
http://www.petersoncos.com/commercial.htm
Tyson/McLean - 1505 348,000 sf McLean, VA
Tyson/McLean - 1500 496,000 sf McLean, VA
dni-hq-nctc.htm     + New DNI Headquarters and NCTC Birdseye           December 23, 2007

---
http://www.officefinder.com/scripts/marketinfo.cfm?view=68
Third Quarter 2007 Market Observations
In Route 28 South, 375,000 square feet of net absorption came from the delivery of Dulles Discovery occupied by a large government entity.
Deliveries and Groundbreakings
Dulles Discovery located at Route 28 and Wall Road (375,000 square feet).
---

CIA Newest Campus Goes Green

Birdseye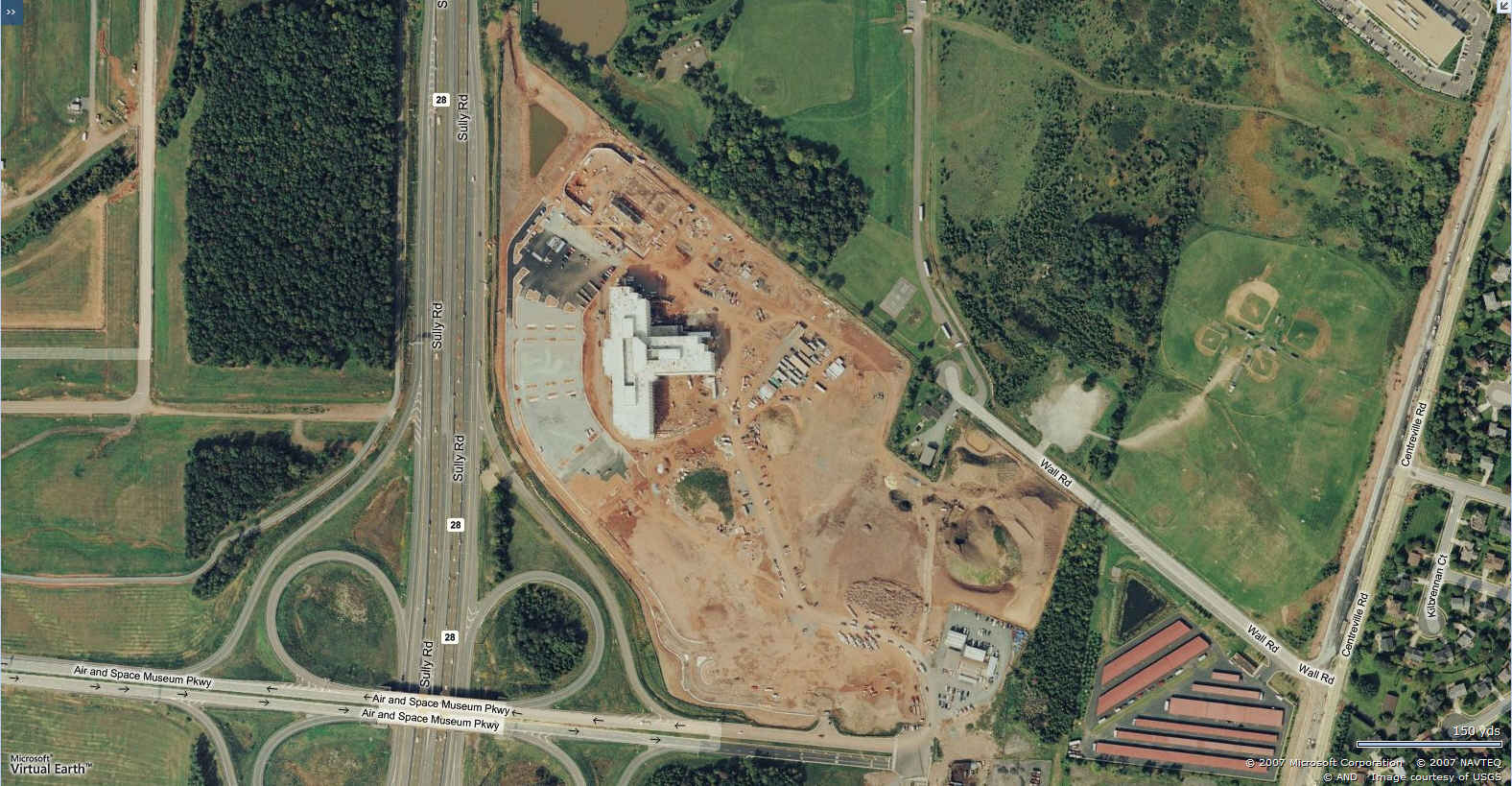 Building 1 and Power Plant Looking North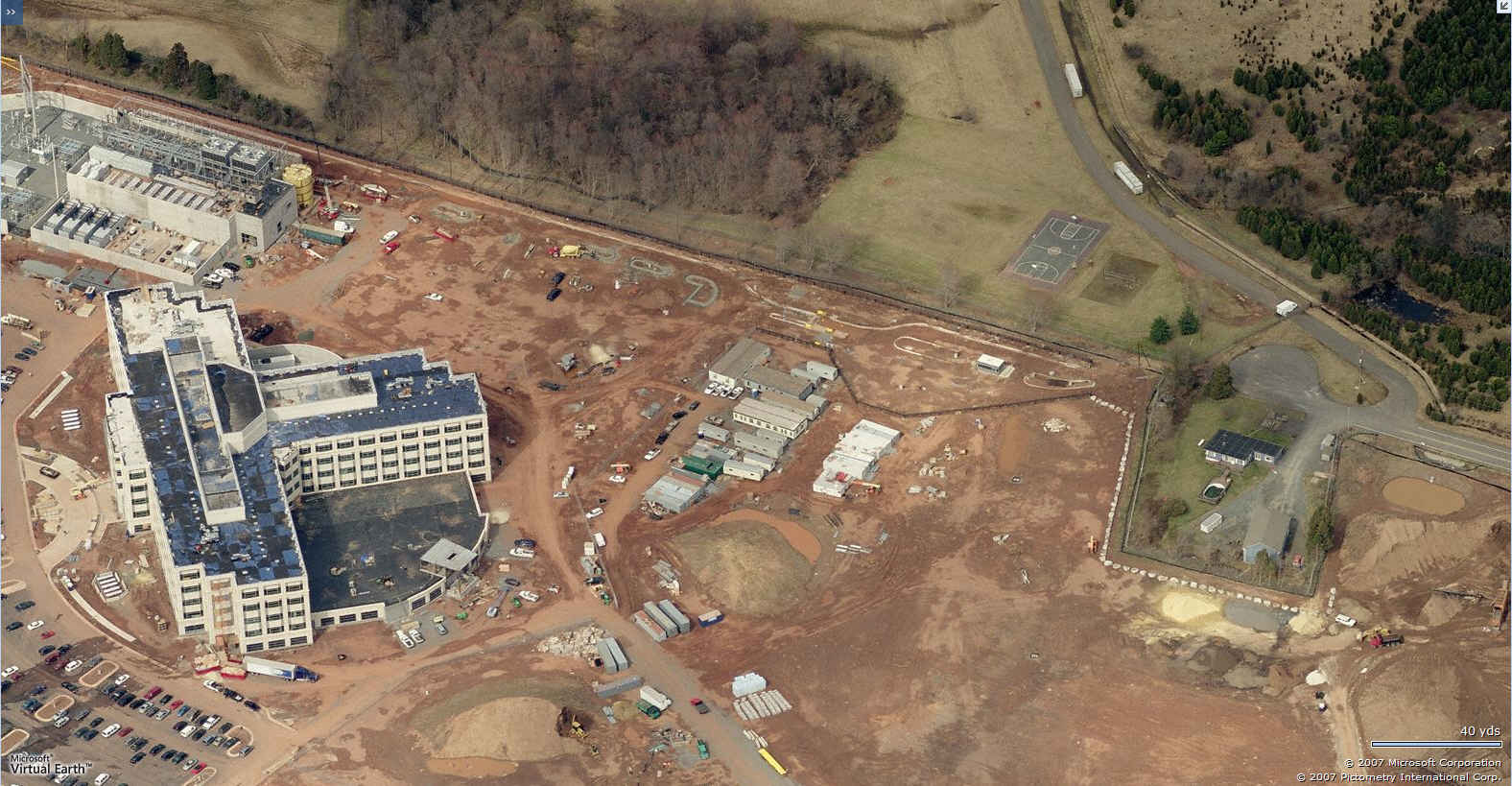 Building 1 Looking North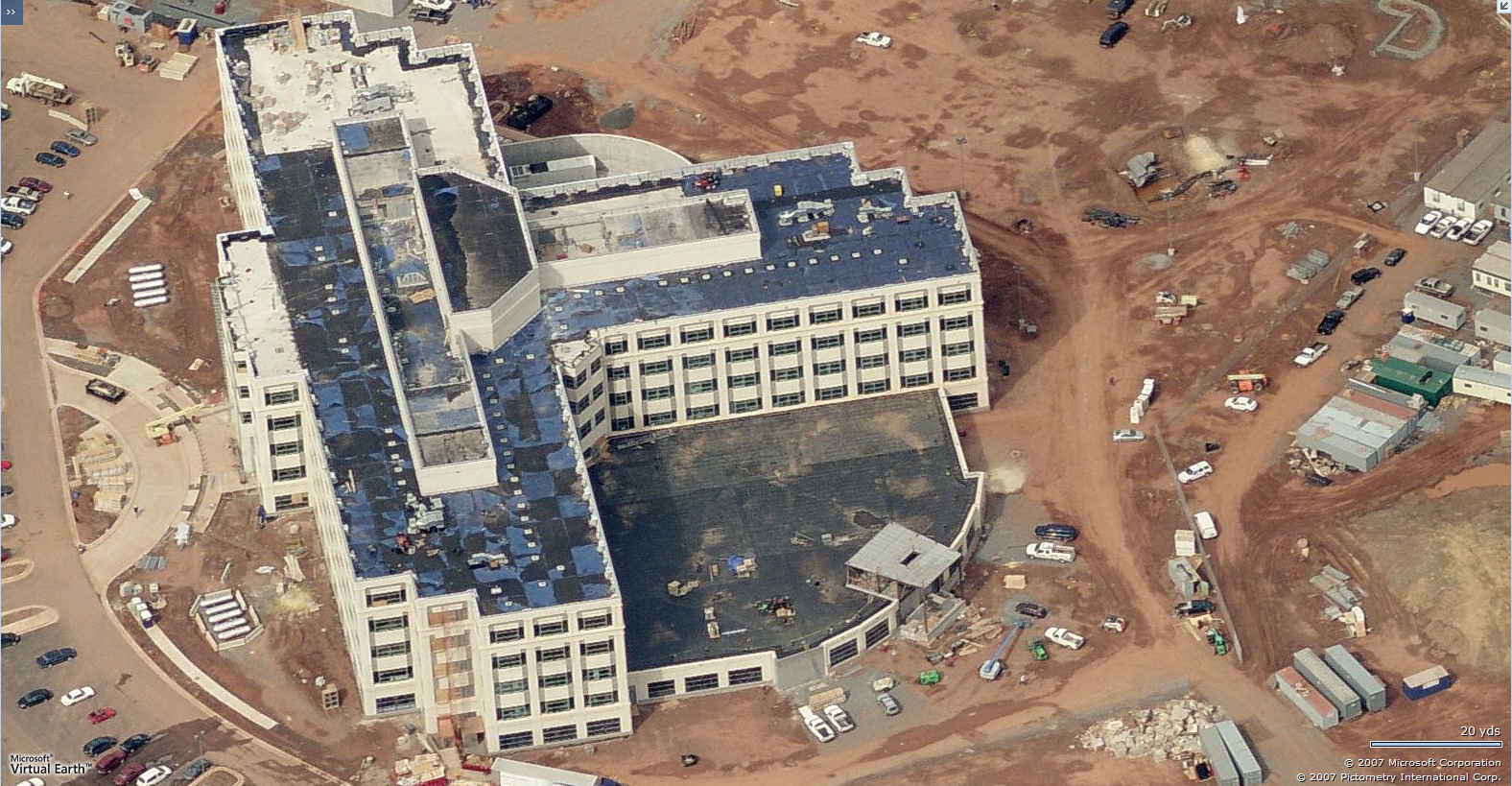 Power Plant Looking North
Visitor Center Looking North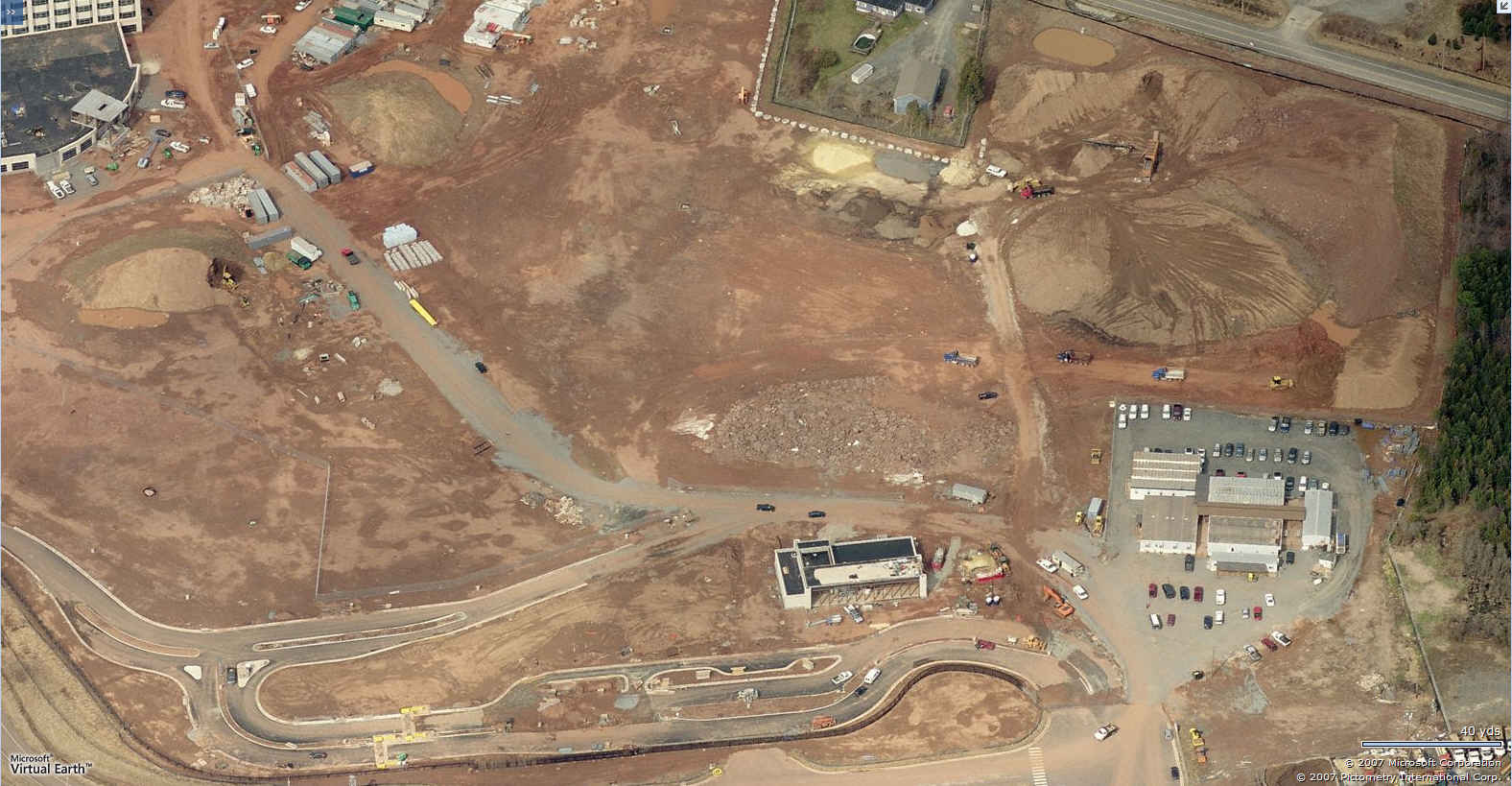 Building 1 and Power Plant Looking East
Building 1 Looking East
Power Plant Looking East
Visitor Center Looking East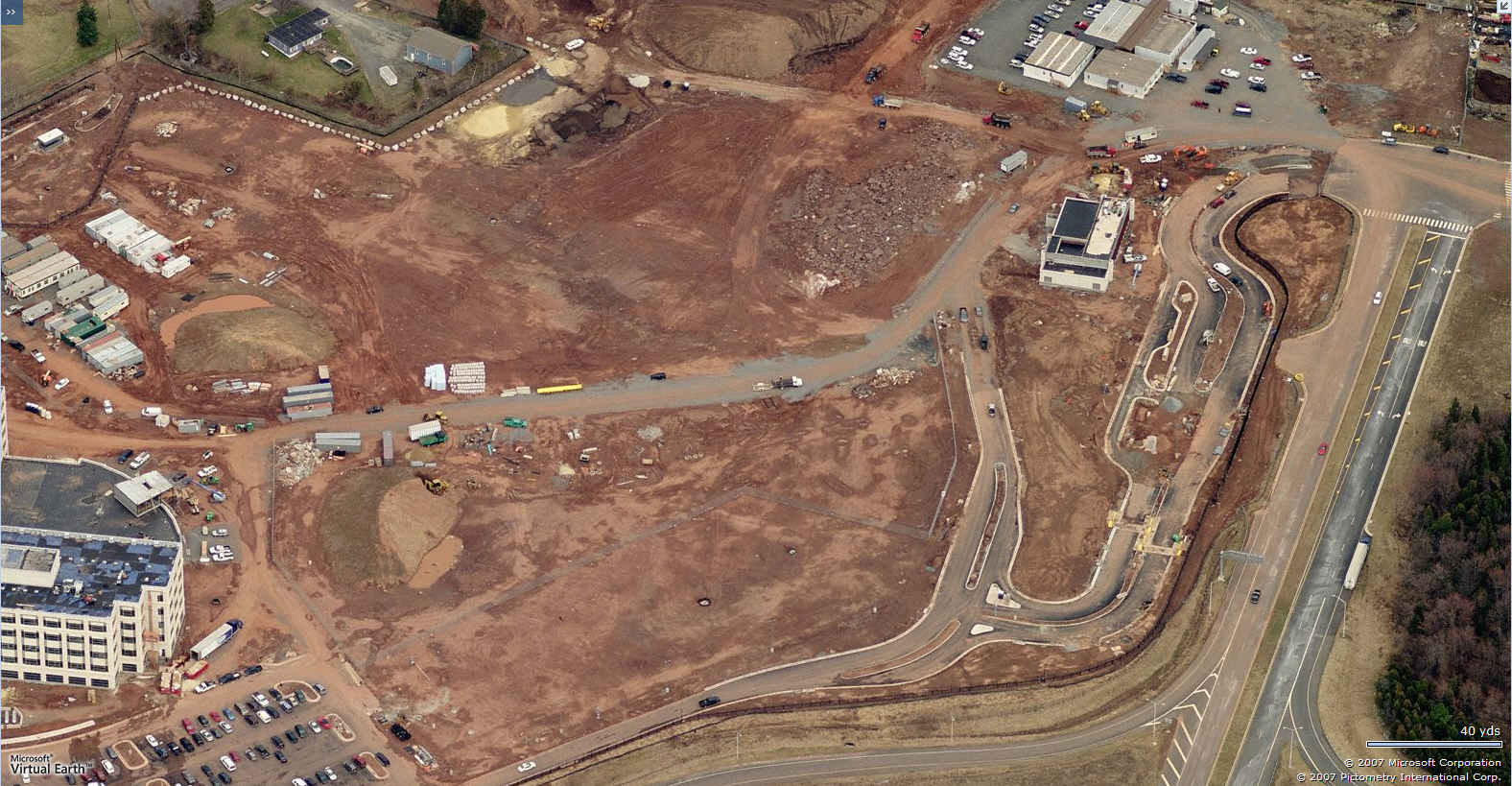 Visitor Center Looking East
Building 1 and Power Plant Looking South
Building 1 Looking South
Power Plant Looking South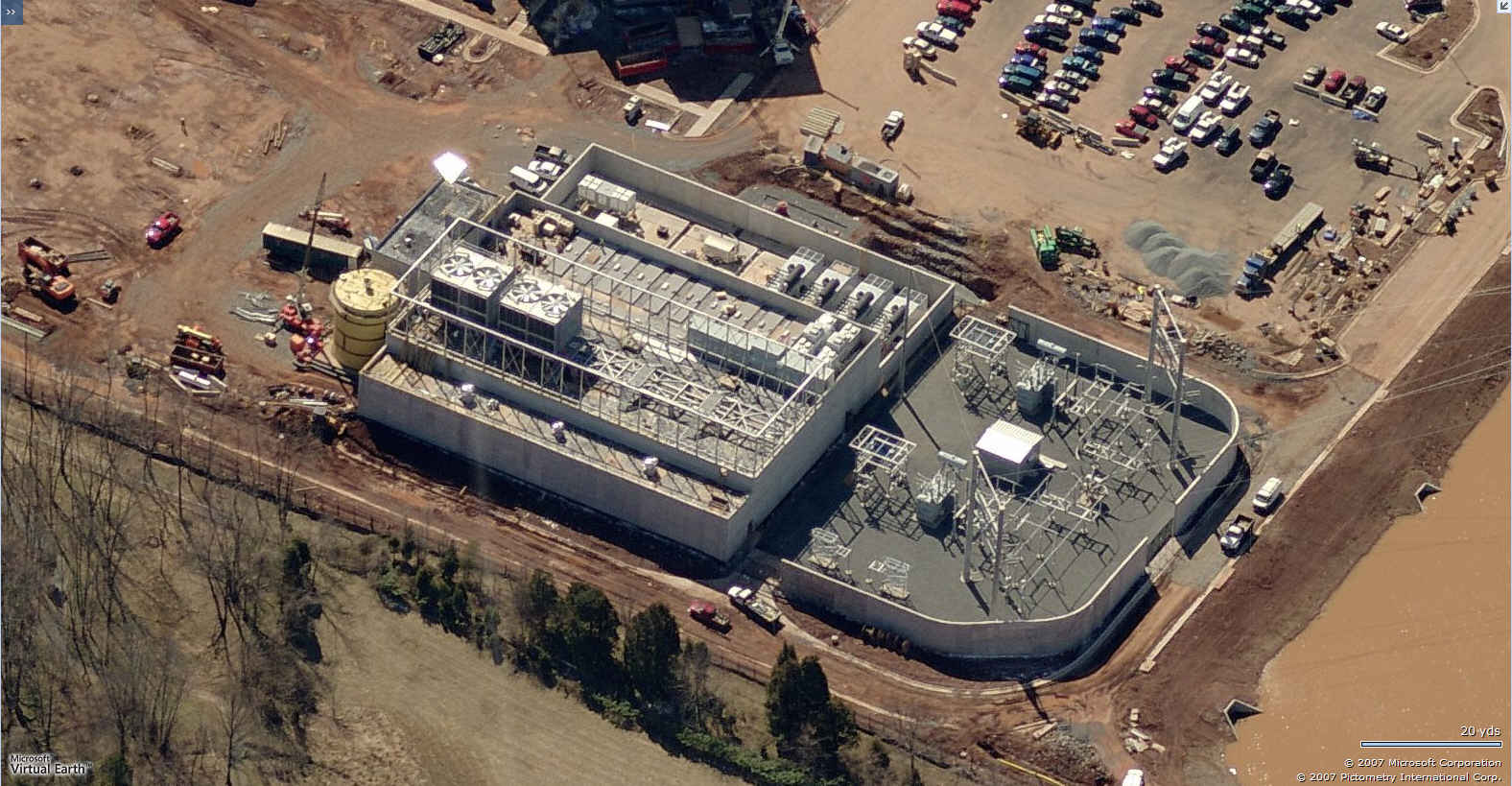 Visitor Center Looking South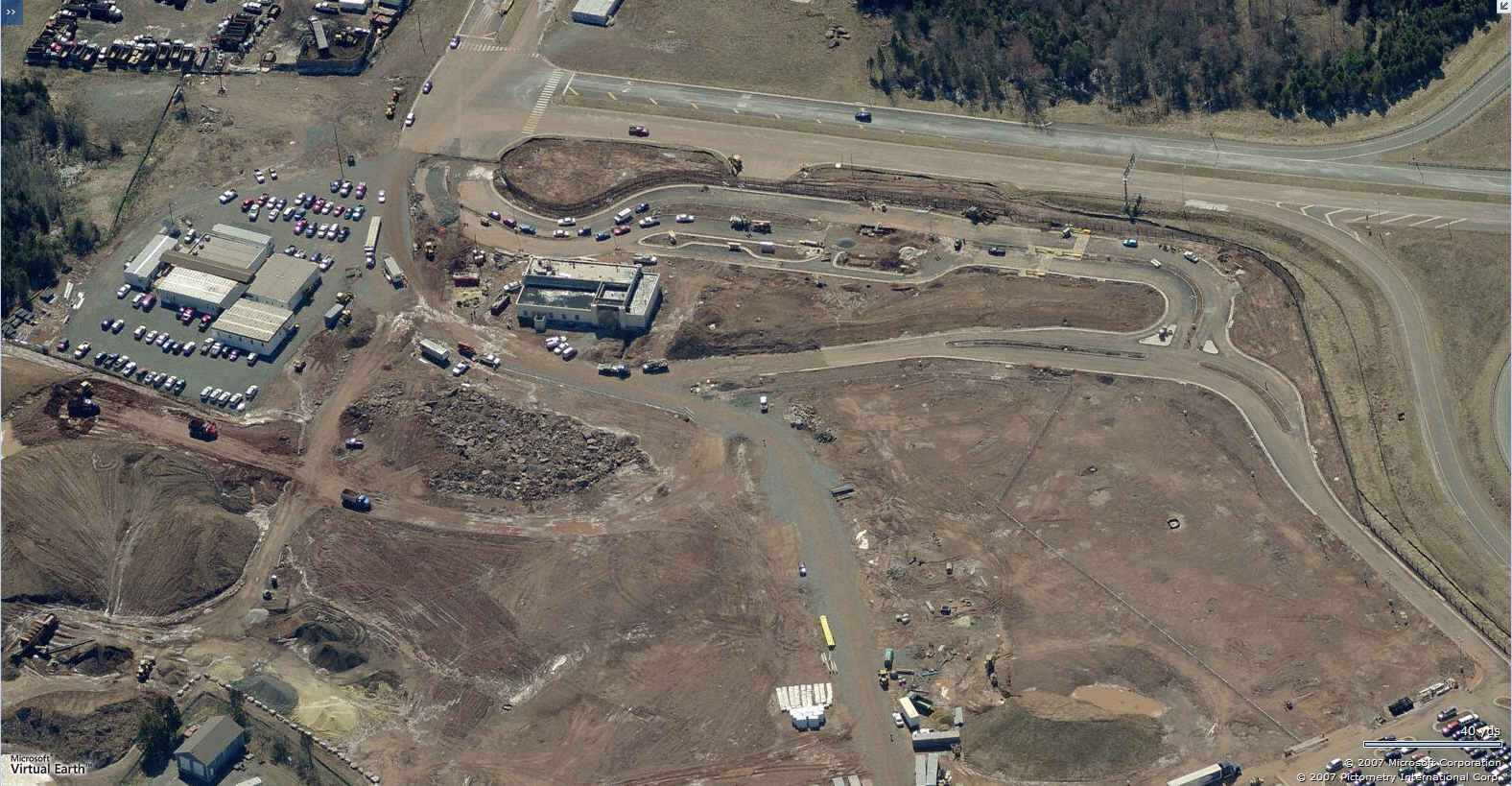 Visitor Center Looking South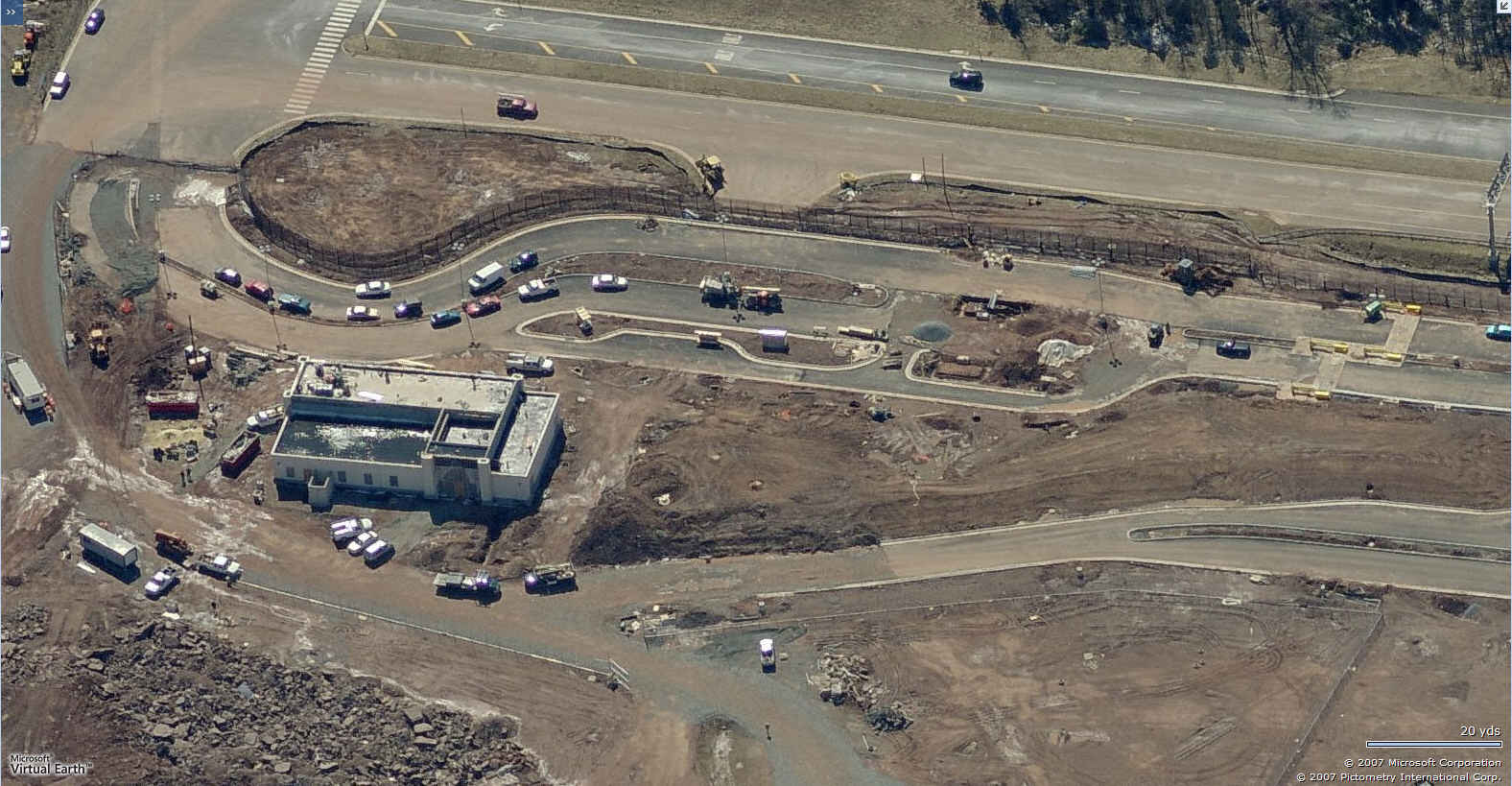 Building 1 and Power Plant Looking West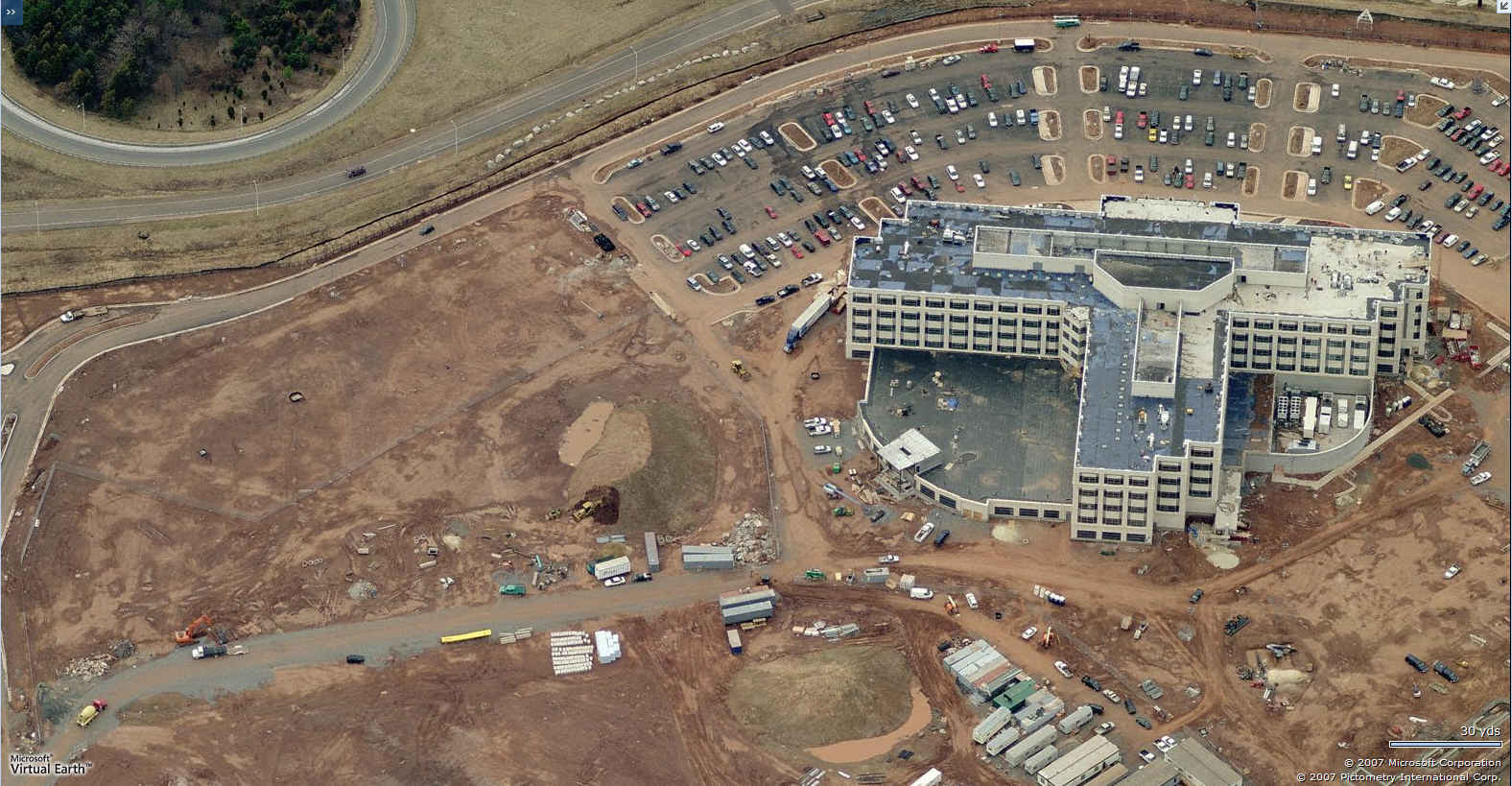 Building 1 Looking West
Power Plant Looking West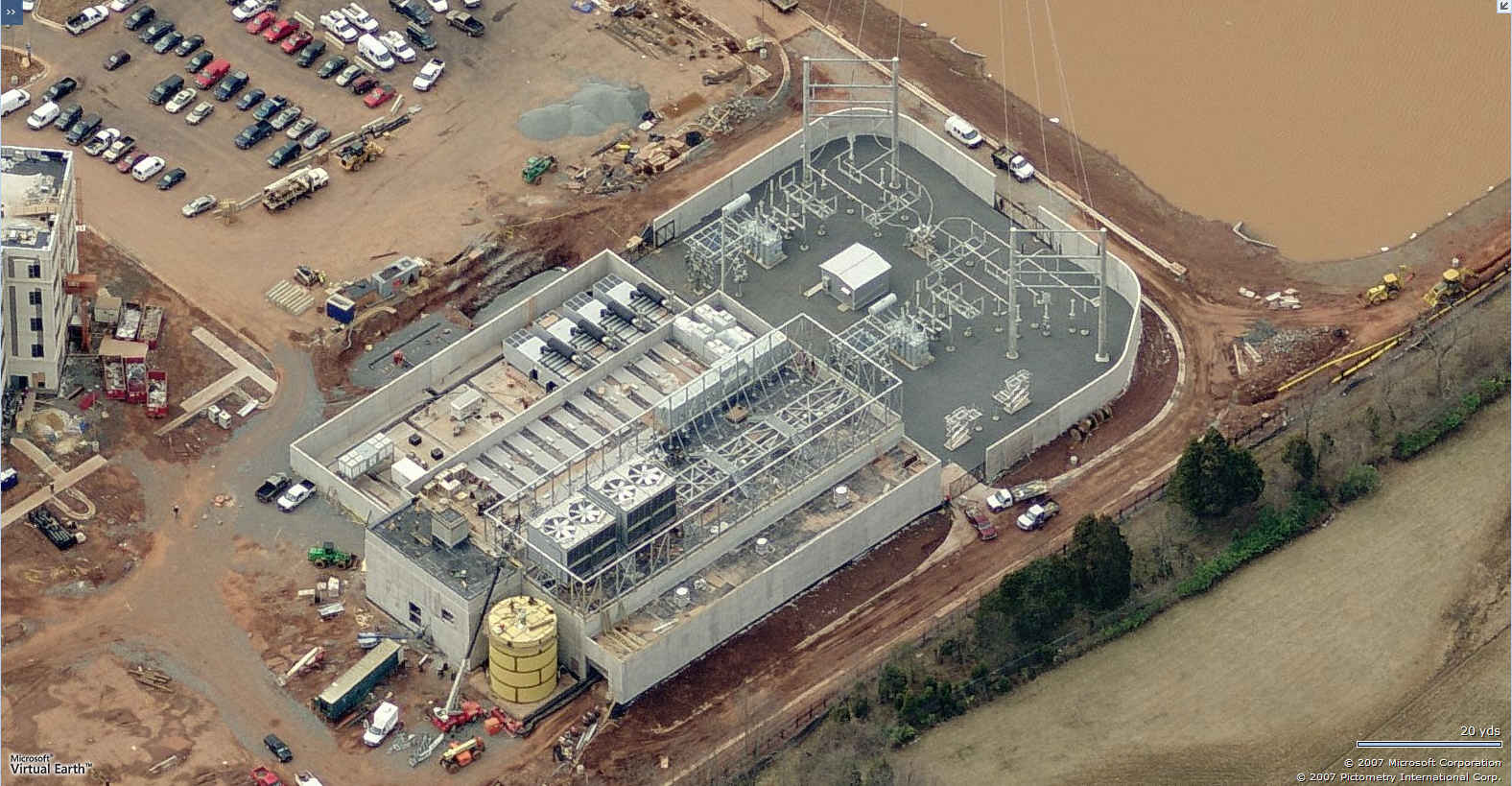 Visitor Center Looking West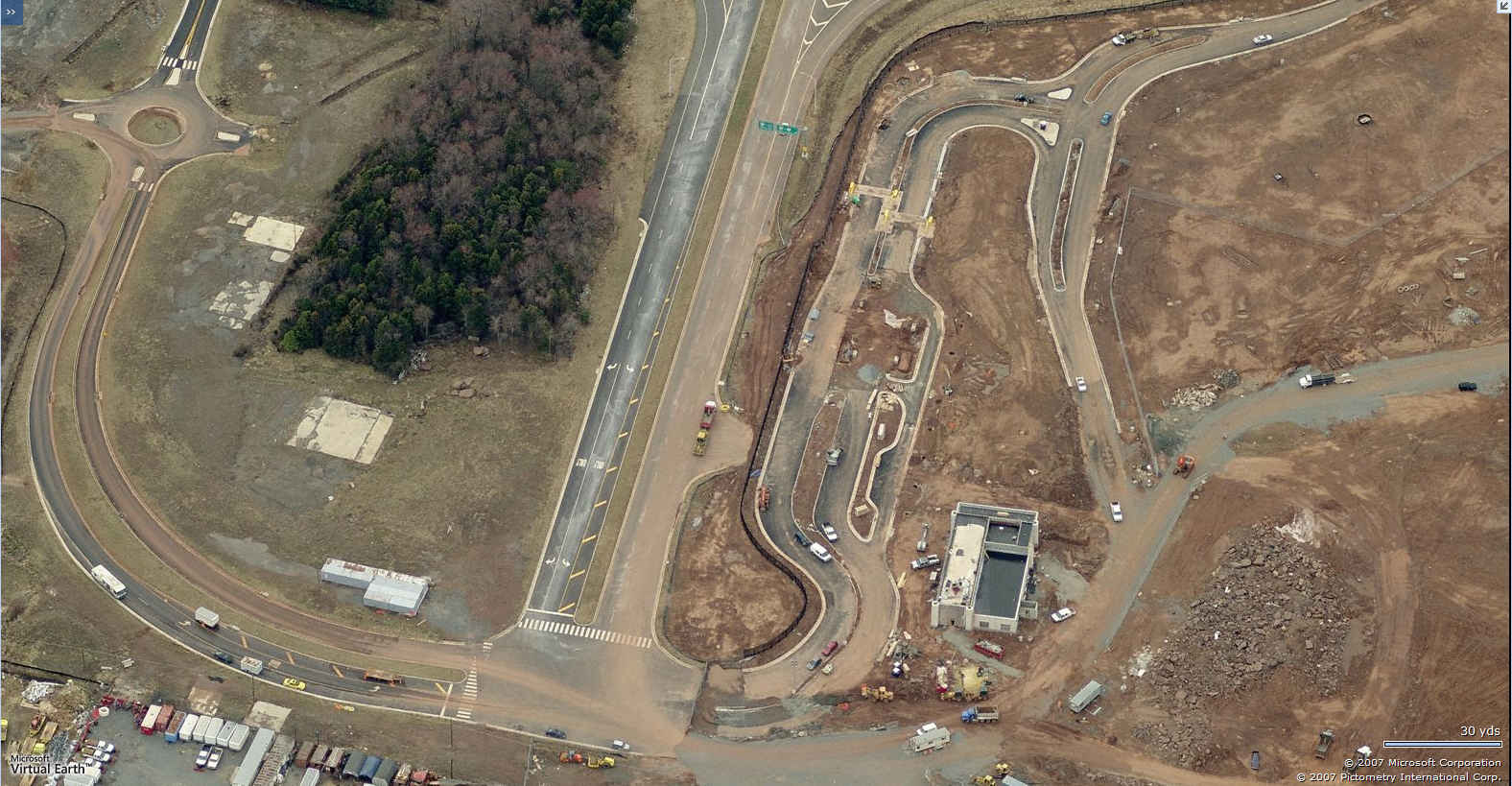 Visitor Center Looking West