Cryptome DVDs are offered by Cryptome. Donate $25 for two DVDs of the Cryptome 12-years collection of 46,000 files from June 1996 to June 2008 (~6.7 GB). Click Paypal or mail check/MO made out to John Young, 251 West 89th Street, New York, NY 10024. The collection includes all files of cryptome.org, jya.com, cartome.org, eyeball-series.org and iraq-kill-maim.org, and 23,000 (updated) pages of counter-intelligence dossiers declassified by the US Army Information and Security Command, dating from 1945 to 1985.The DVDs will be sent anywhere worldwide without extra cost.
---
19 August 2006. A writes:
Regarding your recent article about the deperming of submarines: The Navy also deperms surface combattants. They wrap them with cables for a day or two to do this. Recently I saw them do a carrier. Apparently Norfolk is the only place big enough to do this. In Norfolk, VA, the work is done here:

http://maps.google.com/?ie=UTF8ll=36.867442,-76.332133&spn=0.004189,0.007317t=k&om=1

From Skanska http://www.usacivil.skanska.com/skanska/templates/page.asp?id=4534

"...The project was the retro upgrade of the complex array of surface structures and underwater cables for the only magnetic silencing facility in the world that has the electrical capability of deperming an aircraft carrier or (CVN Class). The project included the reconstruction of several 1,500' x 10' wide piers using non-magnetic concrete piles, precast concrete deck and cast-in-place concrete moorings. All of the reinforcing steel and metals for this project were stainless steel..." (BTW, the picture is full size if you save it)

From: http://www.globalsecurity.org/military/facility/norfolk.htm

"...The Magnetic Silencing Facility maintains and operates degaussing ranges at the Sewells Point Degaussing Range and Lamberts Point Deperming Station and magnetic treatment and calibration services at Lamberts Point Deperming Station. The Station provides degaussing services, including ranging and deperming for US Navy, US Government and friendly nation ships. They also provide technical reports as required, maintain degaussing records of all US Navy ships, and provide on board technical and administrative training to both US Navy ships and friendly nation Navies..."

From: http://robertnavy.blogspot.com/2005/12/deperm.html

On November 14-18 we traveled up river on the Elizabeth to the deperming station and wrapped hundreds of cables around the ship to de-magnitize. It was a lot of work, 12 hr days starting at 5:45a till 5p. We got the job done in record time as always.

See Also:

http://www.fbodaily.com/cbd/archive/2001/10(October)/29-Oct-2001/zsol007.htm

http://www.fbodaily.com/cbd/archive/1998/02(February)/18-Feb-1998/Zsol008.htm
18 August 2006
---
http://www.subasekb.navy.mil/TRIDENT%20REFIT%20FACILITY/MISSION.htm
Naval Submarine Base Kings Bay, GA

TRIREFFAC's state-of-the-art Magnetic Silencing Facility provides degaussing services to Trident, fast attack and United Kingdom submarines, as well as steel hull surface craft. TRIREFFAC's MSF is the only facility of its kind on the East Coast. A high-tech "drive-in procedure is employed when bringing ships into the MSF, which saves time and reduces the cost of this essential evolution. The Magnetic Silencing Facility is also used for research for development of future magnetic systems.
http://stinet.dtic.mil/oai/oai?&verb=getRecord&metadataPrefix=html&identifier=ADA163575
Title : Technical Proposal for the Design of the Magnetometer Arrays at the Trident Magnetic Silencing Facility [Kitsap].

Corporate Author : NAVAL FACILITIES ENGINEERING COMMAND WASHINGTON DC CHESAPEAKE DIV

Report Date : MAR 1976

Abstract : Key elements of the Magnetic Silencing Facility (MSF) for the TRIDENT submarine are the magnetometer arrays at the ranging site and at the magnetic treatment slip. The accuracy of location, orientation and stability of these arrays is rigorously required in order to: (1) establish the level of magnetism existing within the submarine returning from patrol, and (2) to insure adequate reduction in the submarine magnetic signature by deperming operations. The planned installations of the MSF within the Hood Canal, Bangor, Washington are a departure from other deperming facilities in that considerably deeper water depths are involved and the sub-bottom sediments at the ranging array site exhibit metastable properties. These features place increased demands on adequate system design and installation methods. The primary objectives of the proposed program are to analyze system concepts and develop the detailed design, specifications and installation sequence for the ranging and magnetic treatment slip magnetometer arrays fo the Magnetic Silencing Facility (MSF). The installation process will establish the exact position location of the magnetomeyters within each array to requirement compatible with shore station tracking equipments. A secondary objective will be to provide OICC TRIDENT with an informed and experienced cadre of ocean engineers to assist in performance leading to the activation of the MSF. These objectives will be accomplished in accordance with the technical plan outlined in this proposal.
http://www.epa.gov/fedrgstr/EPA-IMPACT/1995/May/Day-12/pr-868.html
Establishment of the US Navy Mine Warfare Center in the Corpus Christi Bay Area, Texas

The proposed action includes new construction and/or modification of existing facilities at Naval Station Ingleside. Dredging activities associated with the project involve new work dredging and subsequent maintenance dredging of the magnetic silencing facility.

Eyeballing

Submarine Magnetic Silencing Facilities

This image provided by the US Navy shows the
Sea Wolf-class attack submarine USS Jimmy
Carter (SSN 23) sitting moored in the Magnetic
Silencing Facility Aug. 16, 2006 at Naval Base
Kitsap Bangor for her first deperming treatment.
The deperming process reduces a ships
electromagnetic signature as she travels
through the water. (AP Photo/US Navy - Jerry McLain)
Download Hi-Res from DoD


Kitsap Submarine Base Magnetic Silencing Facility, WA
http://maps.google.com/maps?f=q&hl=en&q=bangor,wa&ie=UTF8&ll=47.769734,-122.710912&spn=0.006072,0.016994&t=k&om=0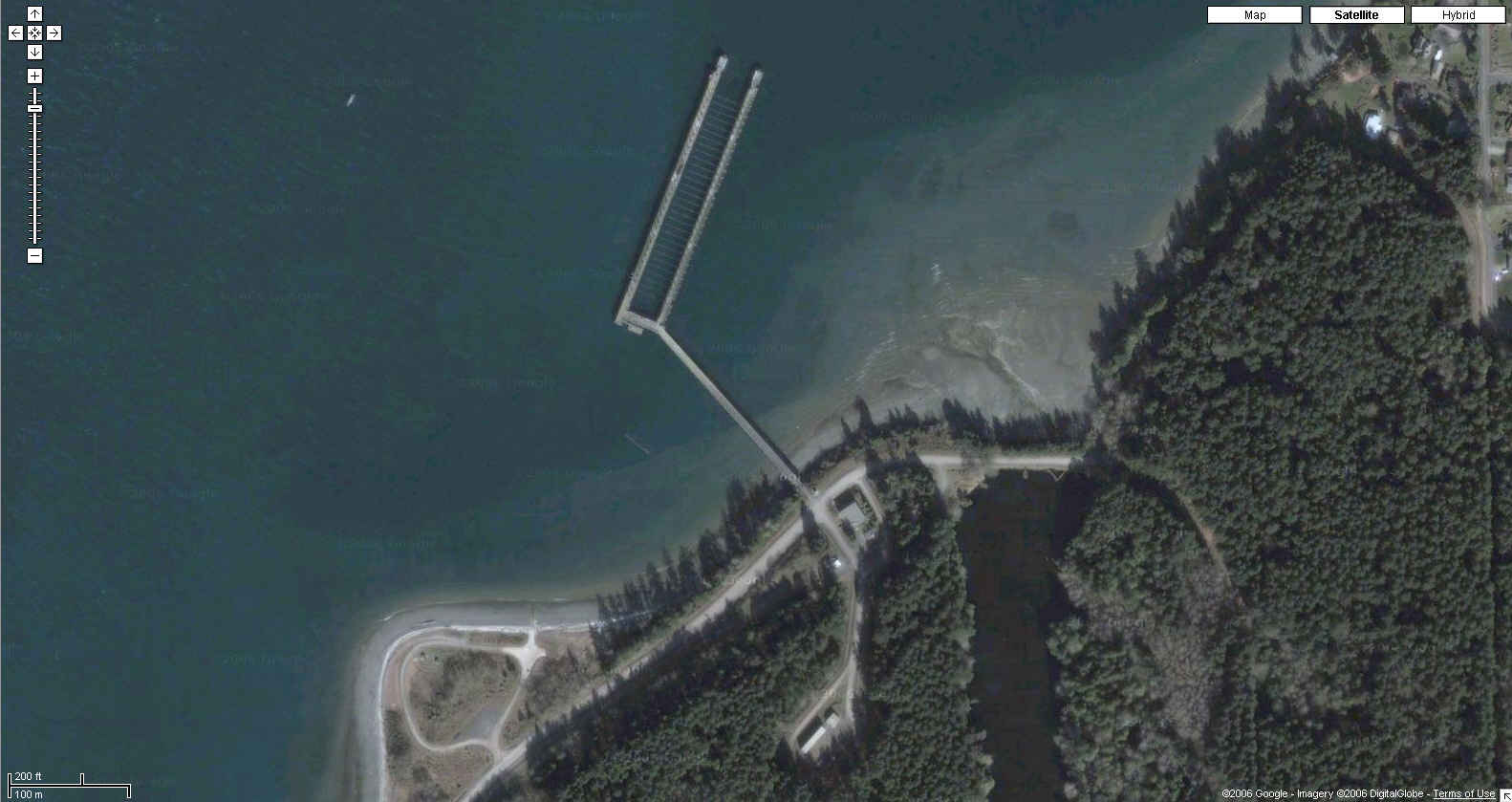 Kings Bay Submarine Base Magnetic Silencing Facility, GA
http://maps.google.com/maps?f=q&hl=en&q=kingsland,ga&ie=UTF8&ll=30.779856,-81.493793&spn=0.007872,0.016994&t=k&om=0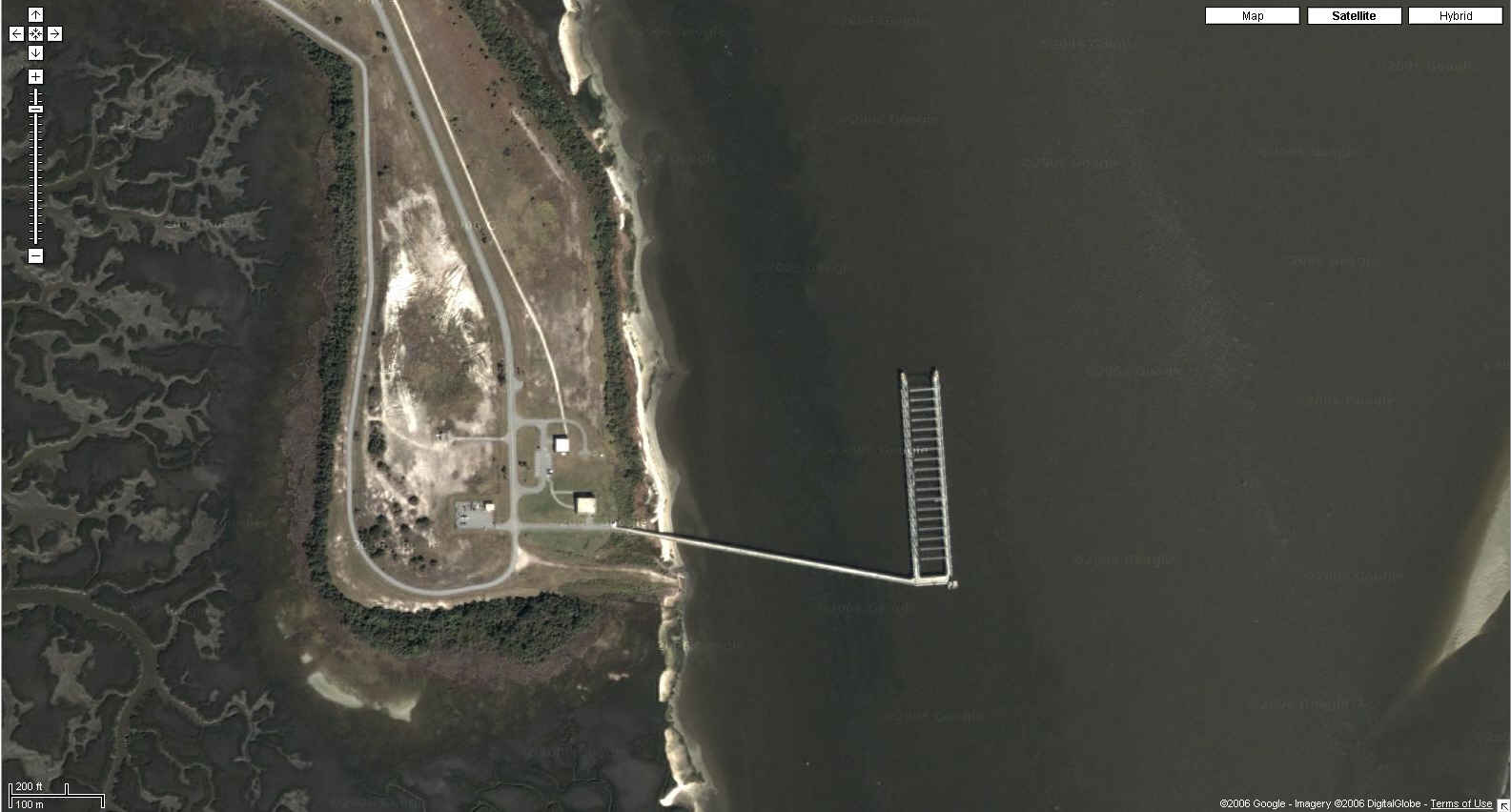 Naval Station Ingleside Magnetic Silencing Facility, TX (For Minesweepers)
http://maps.google.com/maps?f=q&hl=en&q=corpus+christi,tx&ie=UTF8&ll=27.847339,-97.23115&spn=0.003994,0.008497&t=k&om=0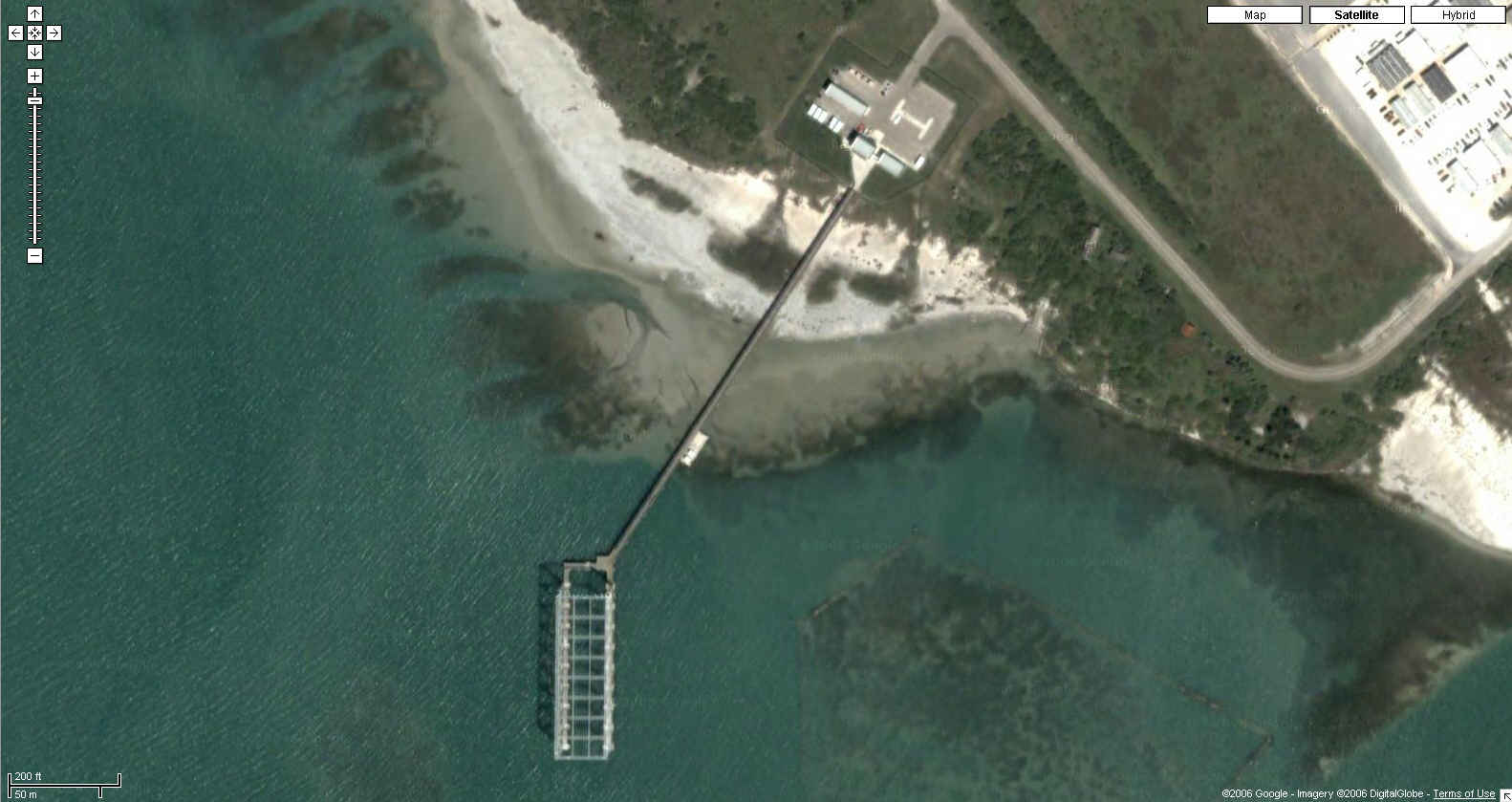 Naval Station Ingleside Magnetic Silencing Facility, TX, Looking North
http://local.live.com/default.aspx?v=2&cp=nn70sy6wxn0x&style=o&lvl=1&scene=3025245
Naval Station Ingleside Magnetic Silencing Facility, TX, Looking North
http://local.live.com/default.aspx?v=2&cp=nn701s6wxnch&style=o&lvl=2&scene=3025245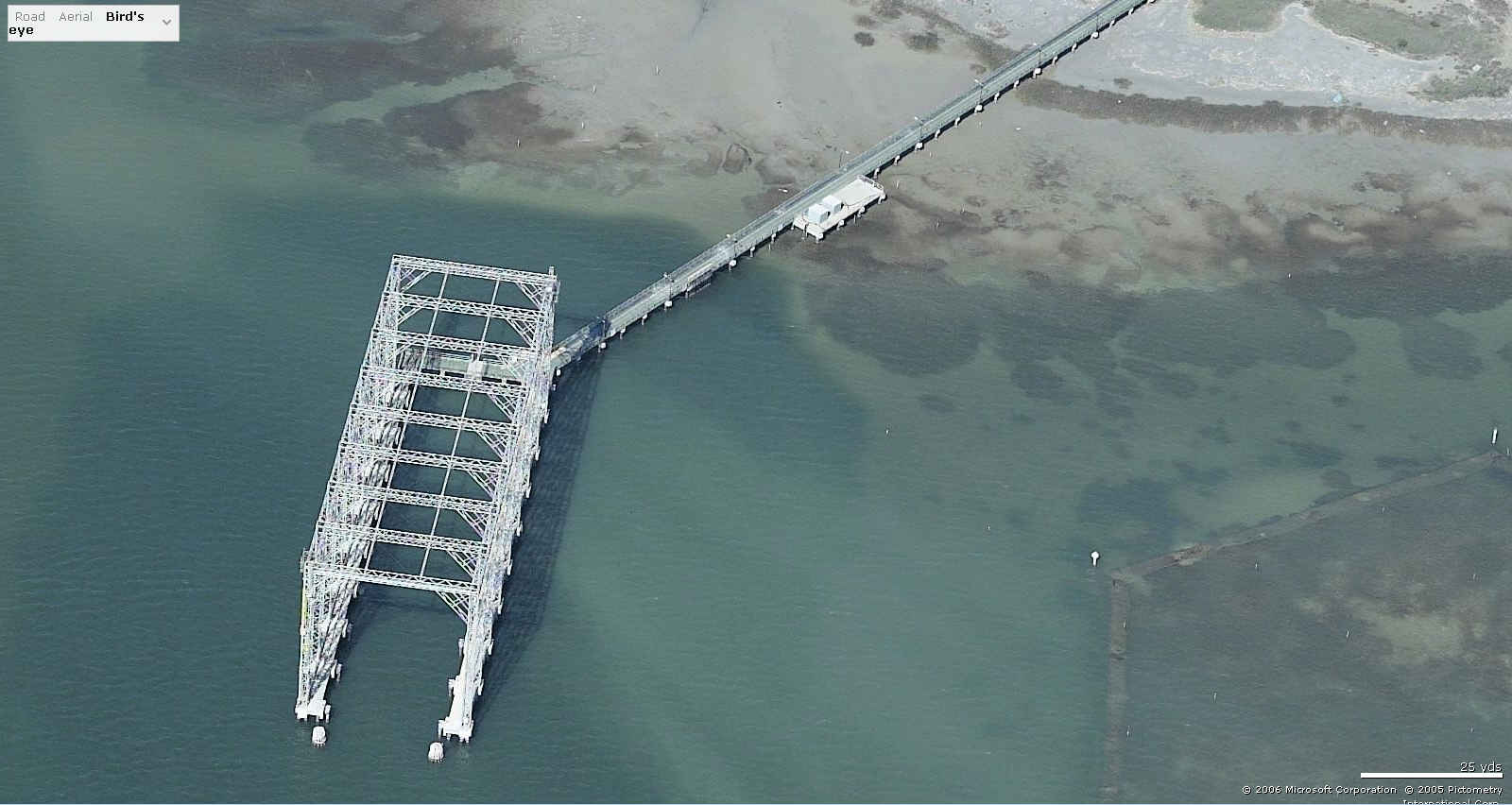 Top Left from Associated Press
Other Photos From http://www.dodmedia.osd.mil/

This image provided by the US Navy shows the Sea Wolf-class attack submarine USS Jimmy Carter (SSN 23) sitting moored in the Magnetic Silencing Facility Aug. 16, 2006 at Naval Base Kitsap Bangor for her first deperming treatment. The deperming process reduces a ships electromagnetic signature as she travels through the water. (AP Photo/US Navy - Jerry McLain)

Released to Public

ID: DNSC8603702 Service Depicted: Navy

A nighttime view of the nuclear-powered strategic missile submarine USS FLORIDA (SSBN 728) in the Magnetic Silencing Facility.

Location: NAVAL SUBMARINE BASE, BANGOR, WASHINGTON (WA) UNITED STATES OF AMERICA (USA)

Camera Operator: GREG WHITE Date Shot: 1 Aug 1985

Released to Public

ID: DNSC9501503 Service Depicted: Navy

A stern view of the nuclear-powered ballistic missile submarine USS WEST VIRGINIA (SSBN-736) passing through the Magnetic Silencing Facility at Naval Submarine Base Kings Bay. The facility is used to determine a submarine's magnetic signature in order to minimize the possibility of detection.

Location: KINGS BAY, GEORGIA (GA) UNITED STATES OF AMERICA (USA)

Camera Operator: JULIE IRWIN Date Shot: 1 Nov 1994

Released to Public

ID: DNSC9501502 Service Depicted: Navy

A starboard bow view of the nuclear-powered ballistic missile submarine USS WEST VIRGINIA (SSBN-736) passing through the Magnetic Silencing Facility at Naval Submarine Base Kings Bay. The facility is used to determine a submarine's magnetic signature in order to minimize the possibility of detection.

Location: KINGS BAY, GEORGIA (GA) UNITED STATES OF AMERICA (USA)

Camera Operator: JULIE IRWIN Date Shot: 1 Nov 1994

Released to Public

ID: DNSC8603703 Service Depicted: Navy

A bow view of the nuclear-powered strategic missile submarine USS FLORIDA (SSBN 728) in the Magnetic Silencing Facility.

Location: NAVAL SUBMARINE BASE, BANGOR, WASHINGTON (WA) UNITED STATES OF AMERICA (USA)

Camera Operator: GREG WHITE Date Shot: 1 Aug 1985

Released to Public

ID: DNSC8601940 Service Depicted: Navy

A low-angle bow view of the nuclear-powered strategic missile submarine USS HENRY L. JACKSON (SSBN 730) inside the Magnetic Silencing Facility.

Location: NAVAL SUBMARINE BASE, BANGOR, WASHINGTON (WA) UNITED STATES OF AMERICA (USA)

Camera Operator: LINDA SKONIECZNY Date Shot: 1 May 1985

National Archive# NN33300514 30 Jun 2005

Released to Public

ID: DNSC8309037 Service Depicted: Navy

A port bow view of the nuclear-propelled strategic missile submarine USS MICHIGAN (SSBN-727) being towed into the Magnetic Silencing Facility.

Location: NAVAL SUBMARINE BASE, BANGOR, WASHINGTON (WA) UNITED STATES OF AMERICA (USA)

Camera Operator: GERALD W. GRIMM Date Shot: 1 Mar 1983

National Archive# NN33300514 30 Jun 2005

Released to Public

ID: DNSC8309036 Service Depicted: Navy

A port bow view of the nuclear-powered strategic missile submarine USS OHIO (SSBN-726) docked at the Magnetic Silencing Facility.

Location: NAVAL SUBMARINE BASE, BANGOR, WASHINGTON (WA) UNITED STATES OF AMERICA (USA)

Camera Operator: LINDA A. SKONIECZNY Date Shot: 1 Aug 1982