---
Gitmo Files and Photos:
http://cryptome.org/gitmo-files.htm
19 April 2005. Add Google satellite photo.
23 October 2003. One of the Eyeball series.
Source of photos and maps as indicated.
US Naval Station Guantanamo Bay: http://www.nsgtmo.navy.mil/
Mission

Naval Base Guantanamo Bay is on the front lines of the battle for regional security and protection from drug trafficking and terrorism, and protection for those who attempt to make their way to through regional seas in un-seaworthy craft.

The base protects the ability of US Navy and Coast Guard ships to operate in the Caribbean operating area with supplies and support for their operational commitments. During the past year Naval Base Guantanamo Bay has become the host to the Detainee Mission of the War on Terrorism following the September 11, 2001 terrorist attacks.

The base has a unique posture in the Western Hemisphere in that it is the oldest US base outside the continental U.S. and the only one in a country that does not enjoy an open political relationship with the United States.
More on Gitmo: http://www.globalsecurity.org/military/facility/guantanamo-bay.htm
Camp X-Ray: http://www.globalsecurity.org/military/facility/guantanamo-bay_x-ray.htm
---

Eyeballing
the
Naval Station
Guantanamo Bay



Source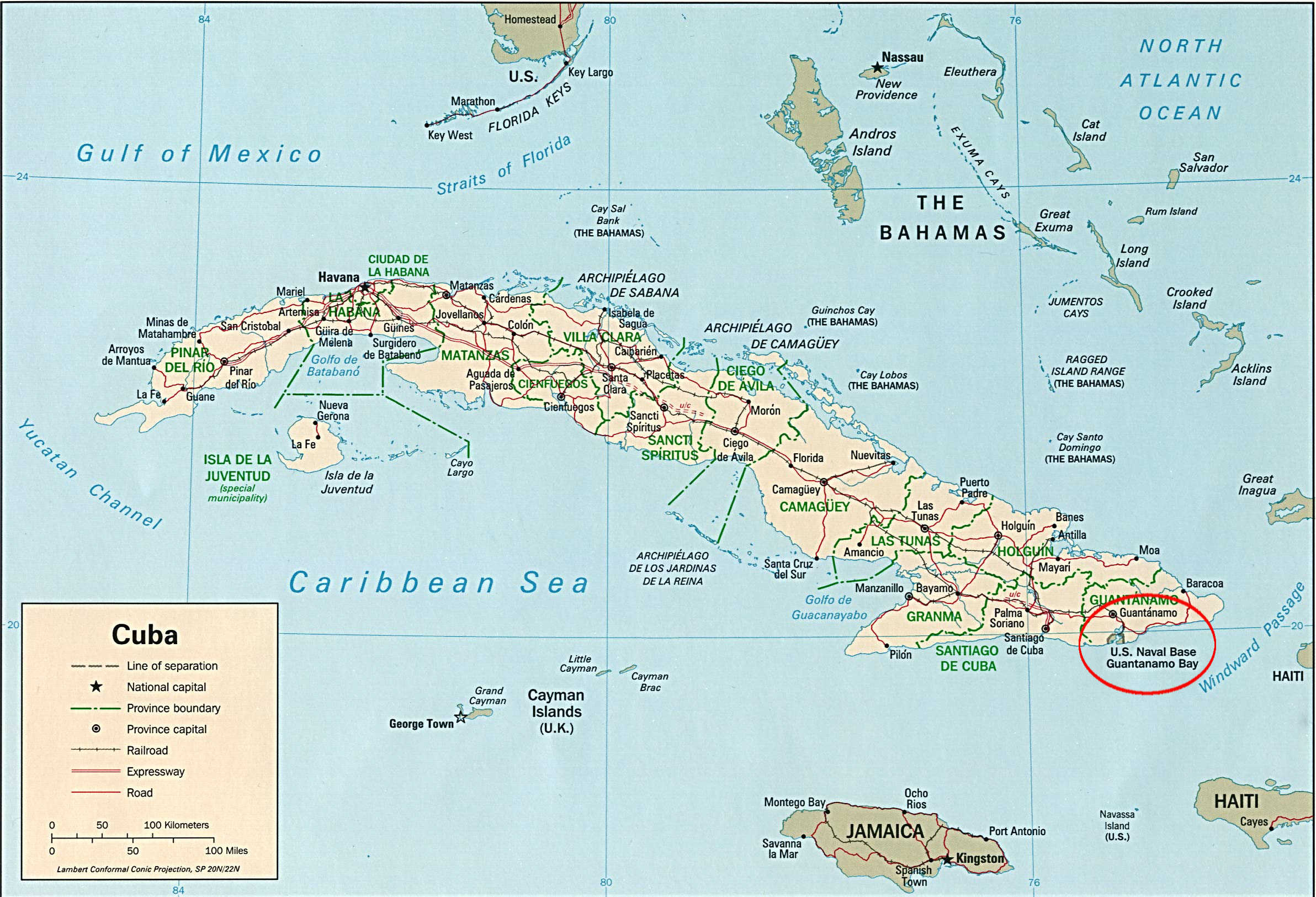 Source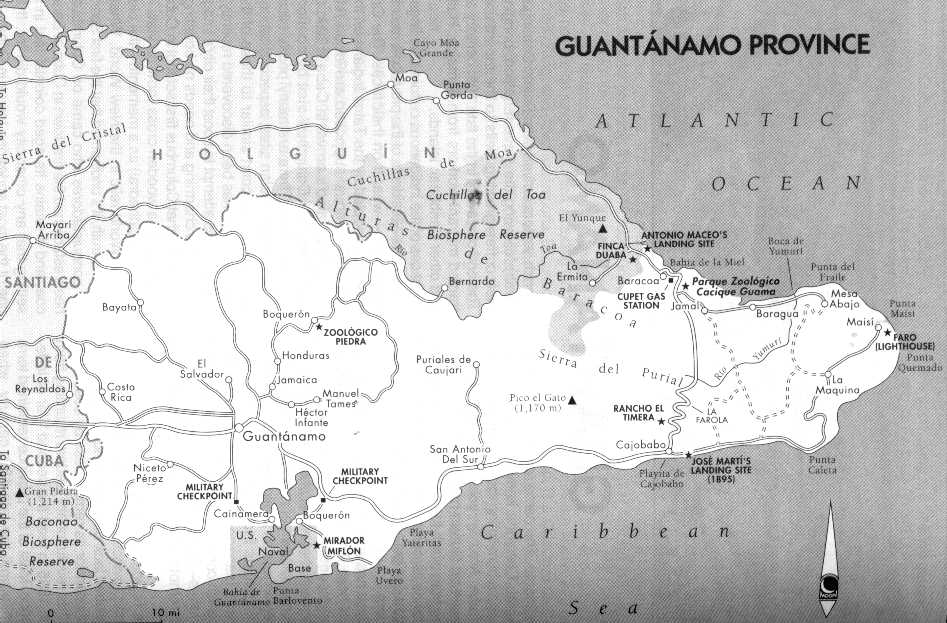 Source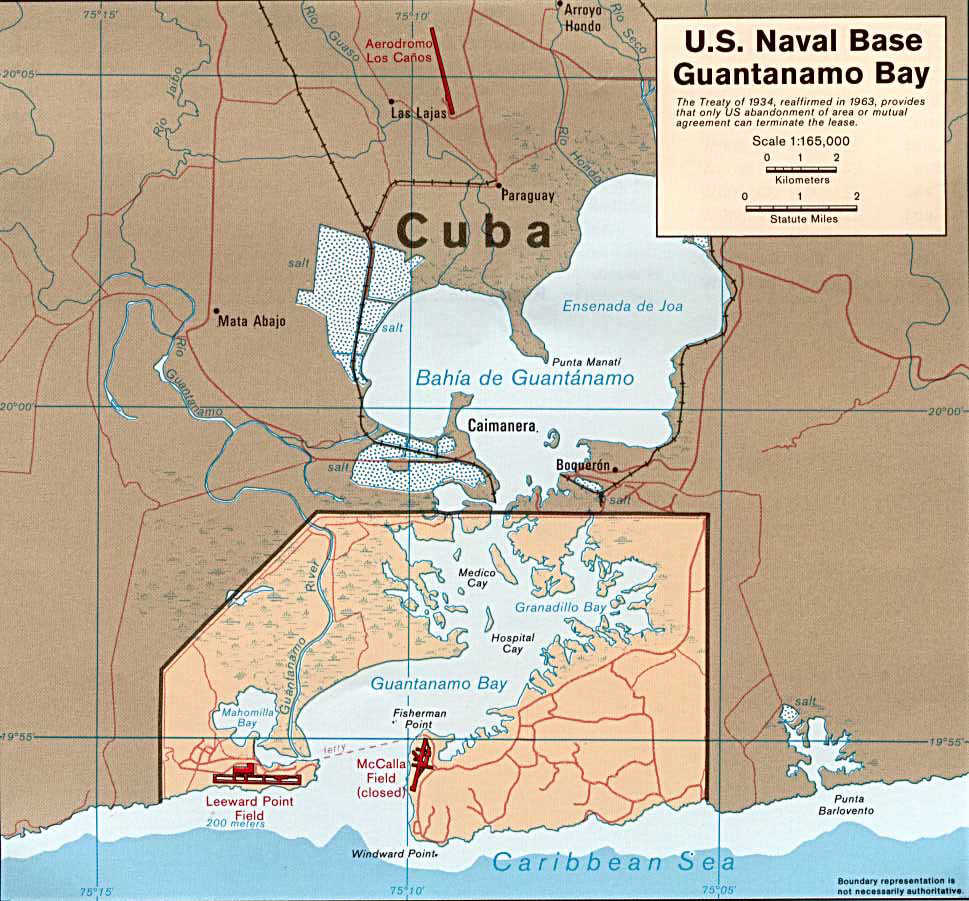 Source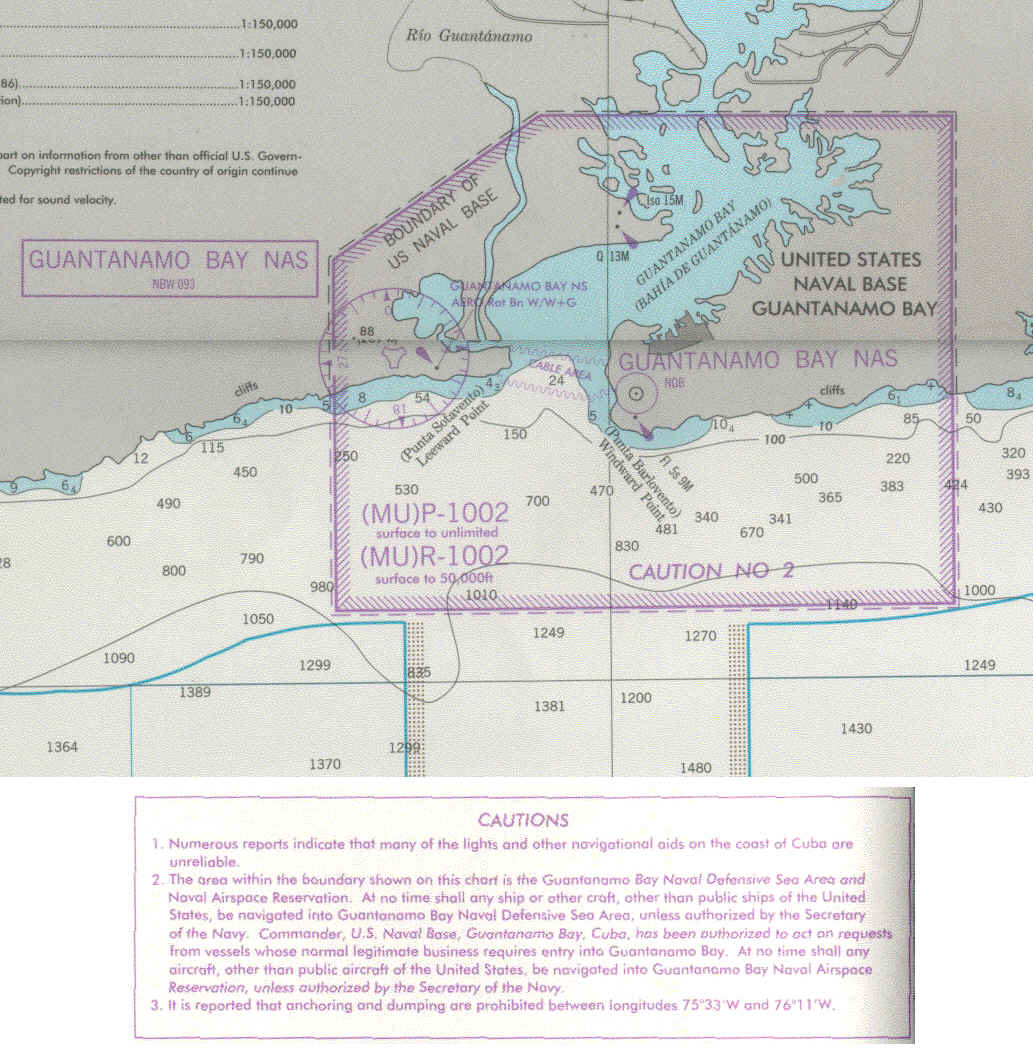 Source: Excerpted from hardcopy of US Defense Mapping Agency Nautical Chart No. 26218, 1996

US and Cuban gates at the famous Northeast Gate, the only opening in the base
perimeter fenceline with Cuba.
Photo Source

The Water Gate maintains security at the
entrance to the north bay and the
international shipping access to the
Cuban cities of Caimanera and Boqueron.
Photo Source


Hospital.
Source

Port.
Source

Yellow circle indicates Sypris installation atop Crane Hill. McCalla Field at left.
Source

Haitian Refugee Camp.
Source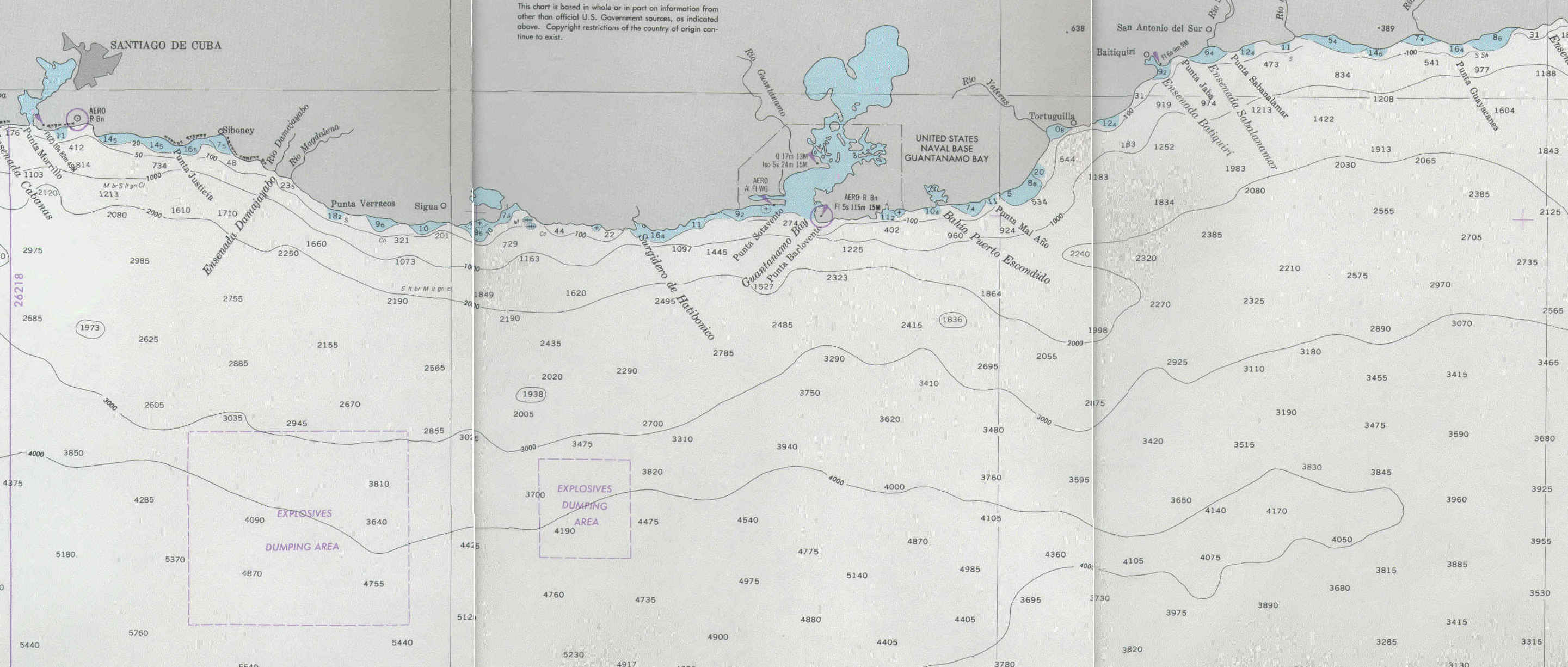 Source: Excerpted from hardcopy of US Defense Mapping Agency Nautical Chart No. 26100, 1996
Source: Excerpted from hardcopy of US Defense Mapping Agency Nautical Chart No. 26218, 1996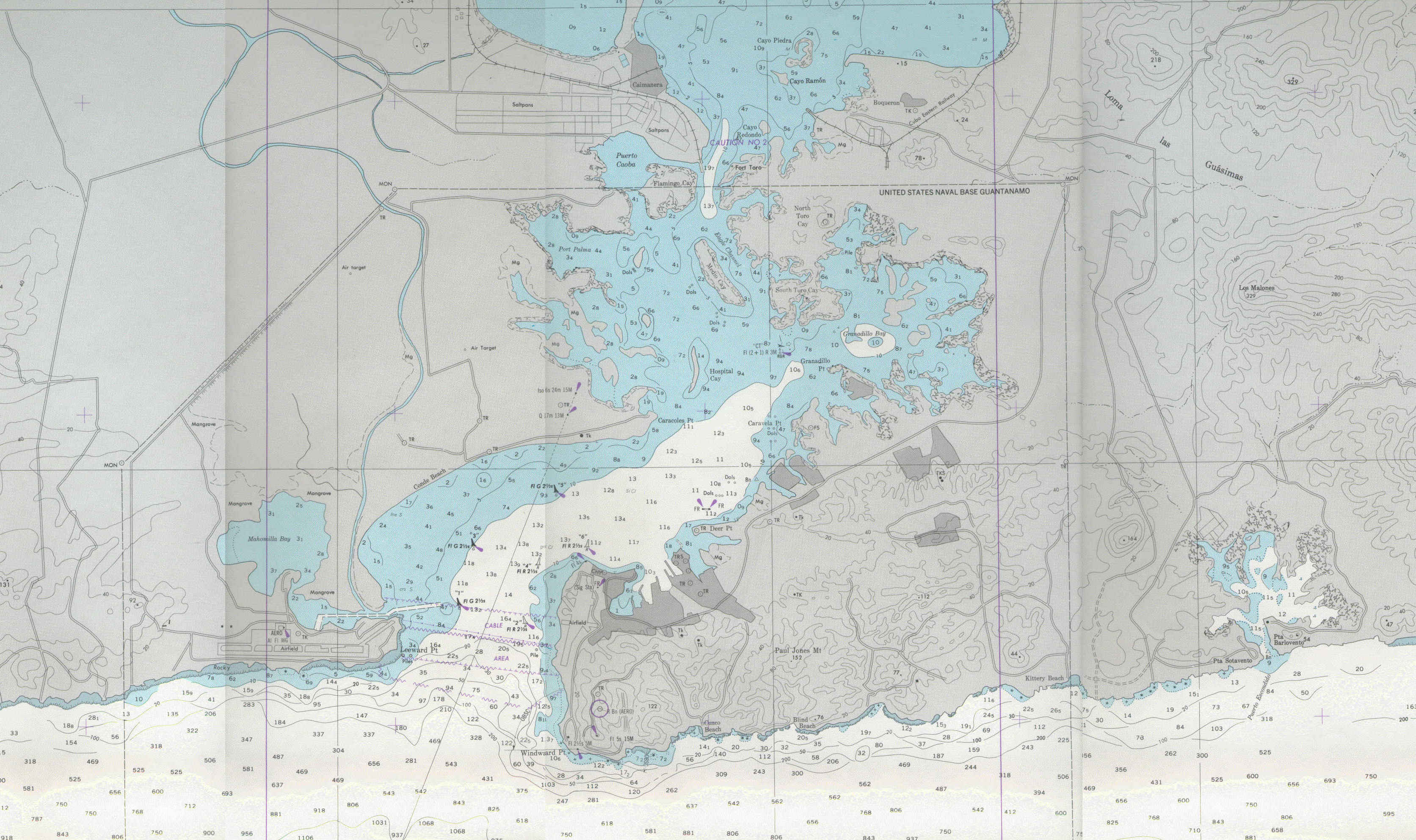 Source: Excerpted from hardcopy of US Defense Mapping Agency Nautical Chart No. 26229, 1996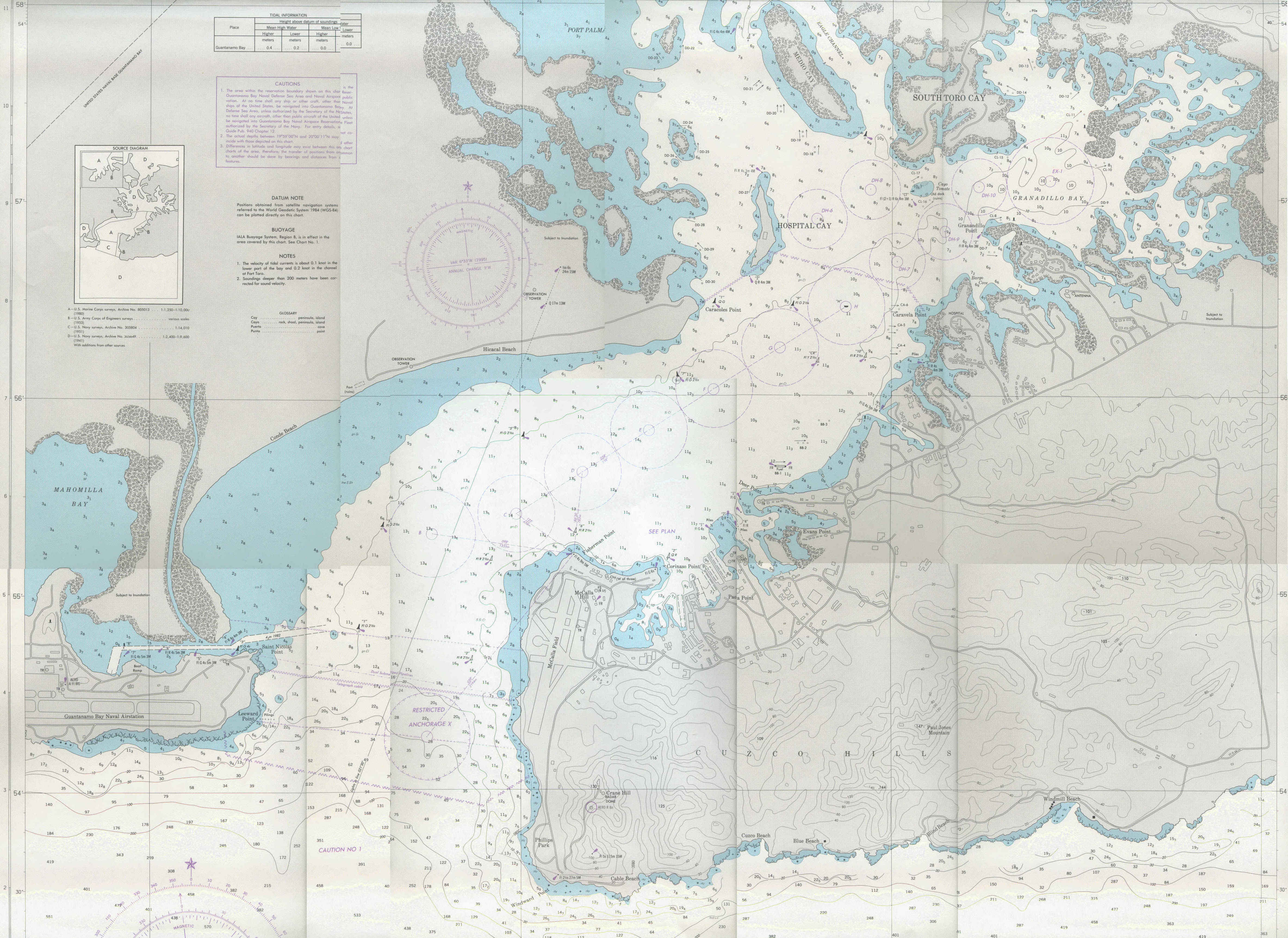 Source: Excerpted from hardcopy of US Defense Mapping Agency Nautical Chart No. 26230, 1996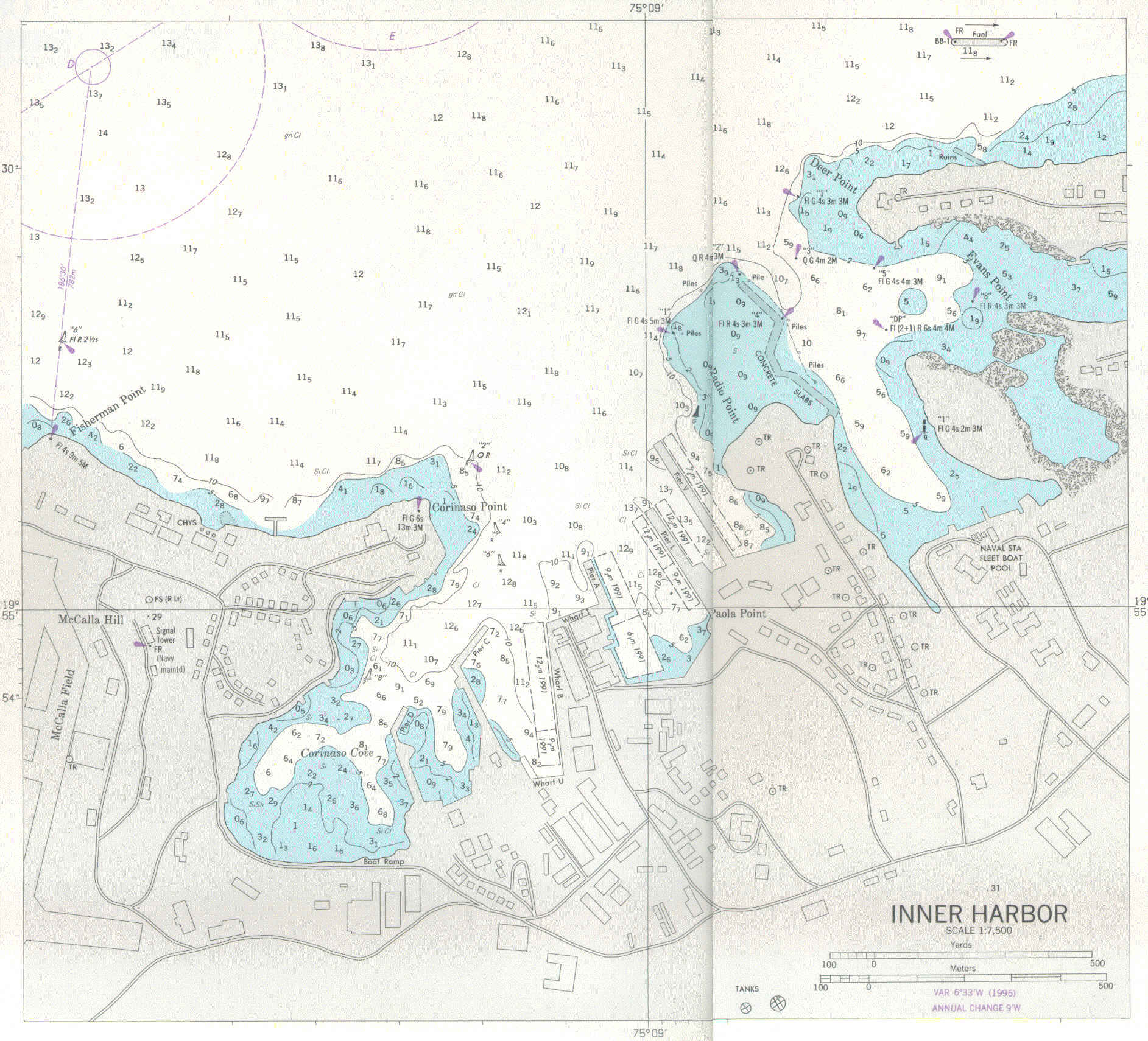 Source: Excerpted from hardcopy of US Defense Mapping Agency Nautical Chart No. 26230, 1996