Cryptome DVDs are offered by Cryptome. Donate $25 for two DVDs of the Cryptome 12-years collection of 46,000 files from June 1996 to June 2008 (~6.7 GB). Click Paypal or mail check/MO made out to John Young, 251 West 89th Street, New York, NY 10024. The collection includes all files of cryptome.org, jya.com, cartome.org, eyeball-series.org and iraq-kill-maim.org, and 23,000 (updated) pages of counter-intelligence dossiers declassified by the US Army Information and Security Command, dating from 1945 to 1985.The DVDs will be sent anywhere worldwide without extra cost.
---
6 August 2003. One of the Eyeball series.
Source of aerial photos and maps: http://www.multimap.com/
---
The Security Service - MI5 website: http://www.mi5.gov.uk
http://freespace.virgin.net/roy.smith5/curzon.htm
The Secret Intelligence Service - MI6:
http://www.fas.org/irp/world/uk/mi6/

http://www.five.org.uk/security/mi6org/
On MI6, the best recent book is MI6: Inside the Covert World of Her Majesty's Secret Intelligence Service. Dorril, Stephen. New York: The Free Press, 2000. 907 pages.
For recent history and organization of UK intelligence agencies:
UK Intelligence and Security Report August 2003

http://cryptome.org/uk-intel.doc (.DOC 445KB)

http://cryptome.org/uk-intel.zip (Zipped 136KB)
In contrast to fierce security fences surrounding US intelligence agency facilities, both MI5 and MI6 headquarters were directly accessible from public streets, or were before September 2001. As shown in photos below, one could walk in the front door of MI5, though not that of MI6. However, walkways around MI6 were completely open -- a few idlers appeared to be watchers.
---

Eyeballing
the
MI5
and
MI6
Headquarters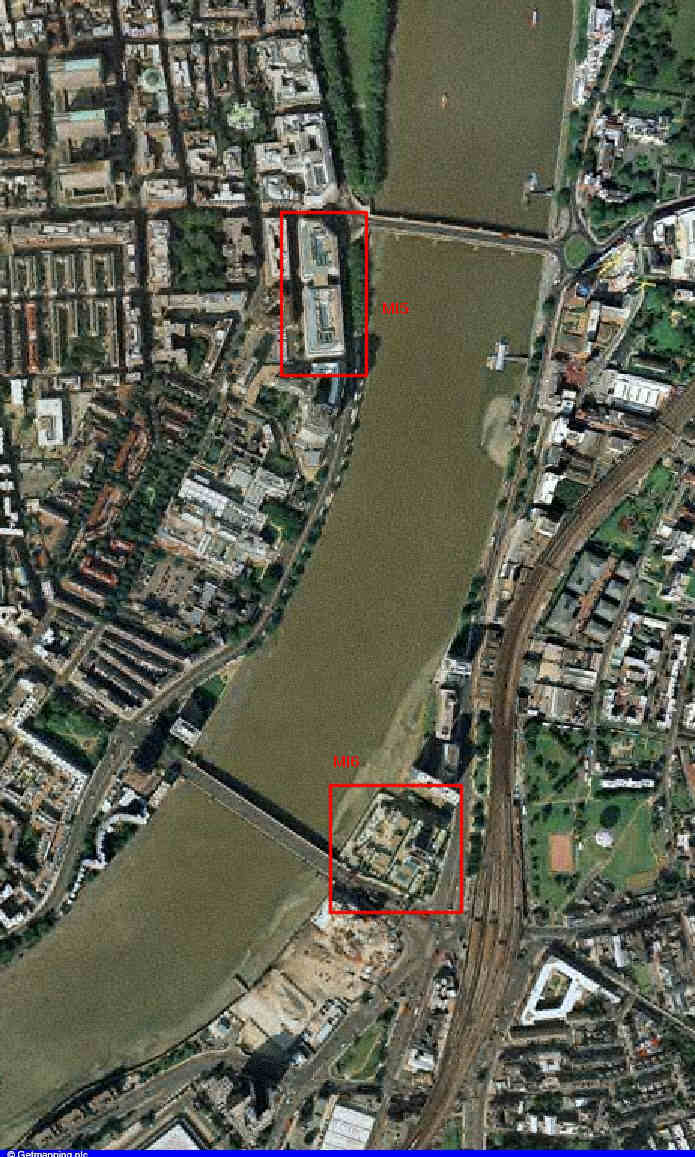 MI5 Headquarters
Cryptome photos - November 2000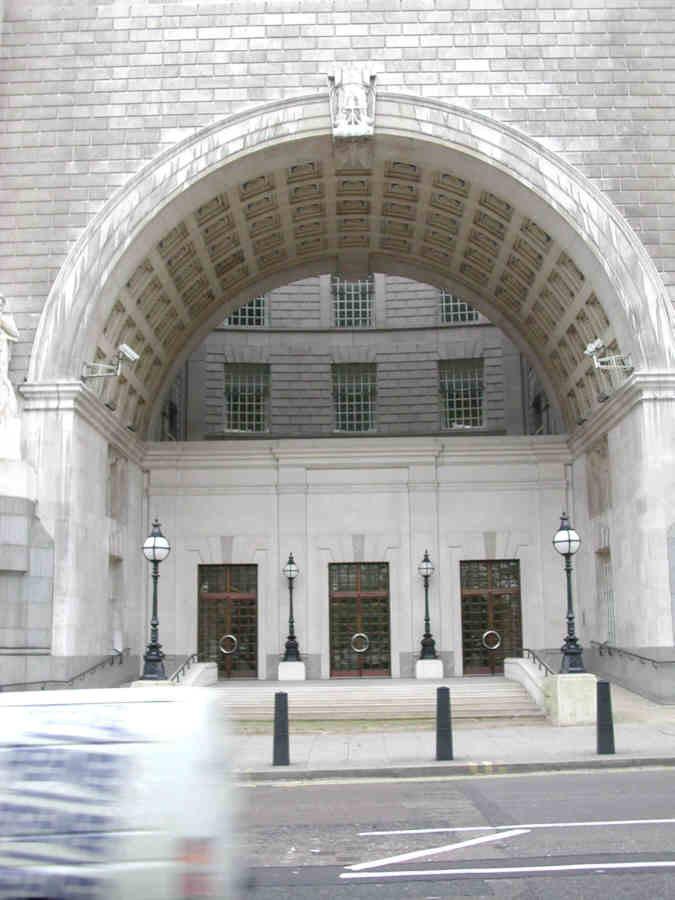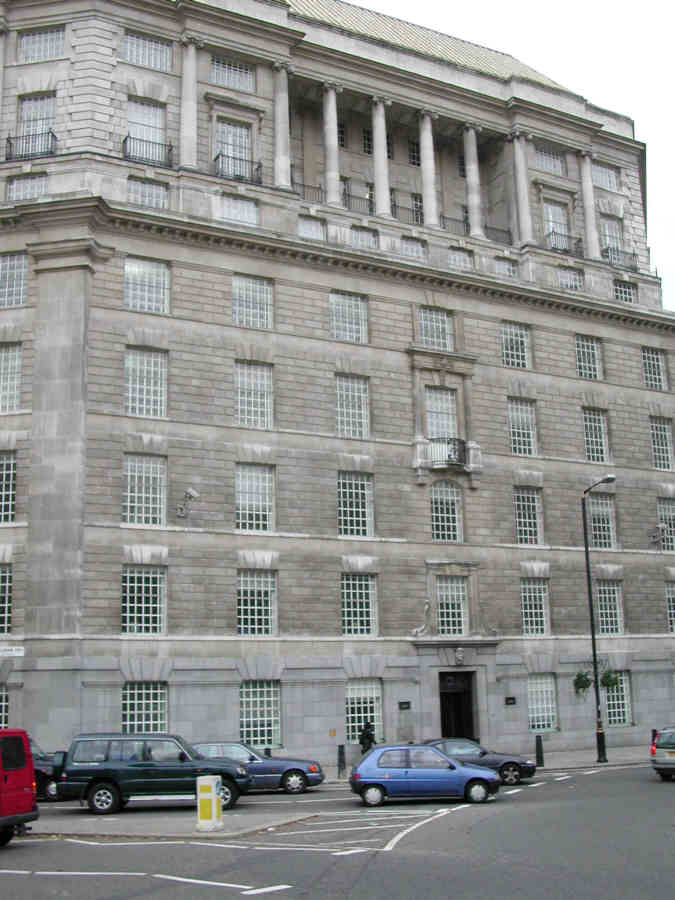 MI6 Headquarters
Cryptome photos - November 2000