Cryptome DVDs are offered by Cryptome. Donate $25 for two DVDs of the Cryptome 12-years collection of 46,000 files from June 1996 to June 2008 (~6.7 GB). Click Paypal or mail check/MO made out to John Young, 251 West 89th Street, New York, NY 10024. The collection includes all files of cryptome.org, jya.com, cartome.org, eyeball-series.org and iraq-kill-maim.org, and 23,000 (updated) pages of counter-intelligence dossiers declassified by the US Army Information and Security Command, dating from 1945 to 1985.The DVDs will be sent anywhere worldwide without extra cost.
---
11 September 2005
---
New Orleans Naval Air Station Joint Reserve Base (Alvin Callender Field), New Orleans, Louisiana, USA
http://www.airnav.com/airport/KNBG
Google satellite image, c. 2002:
http://maps.google.com/maps?q=29.8311,-90.0121&ll=29.830816,-90.014935&spn=0.054042,0.077707&t=k&hl=en
Composite of five NOAA aerial images taken September 9, 2005, reduced to 25%.
http://ngs.woc.noaa.gov/storms/katrina/25215748.jpg
(Note: North is to the right in NOAA images, these have been rotated 90-degrees counterclockwise.)
Following images are excerpted from full-size NOAA aerial image taken September 9, 2005 (copy below)
Transportation Staging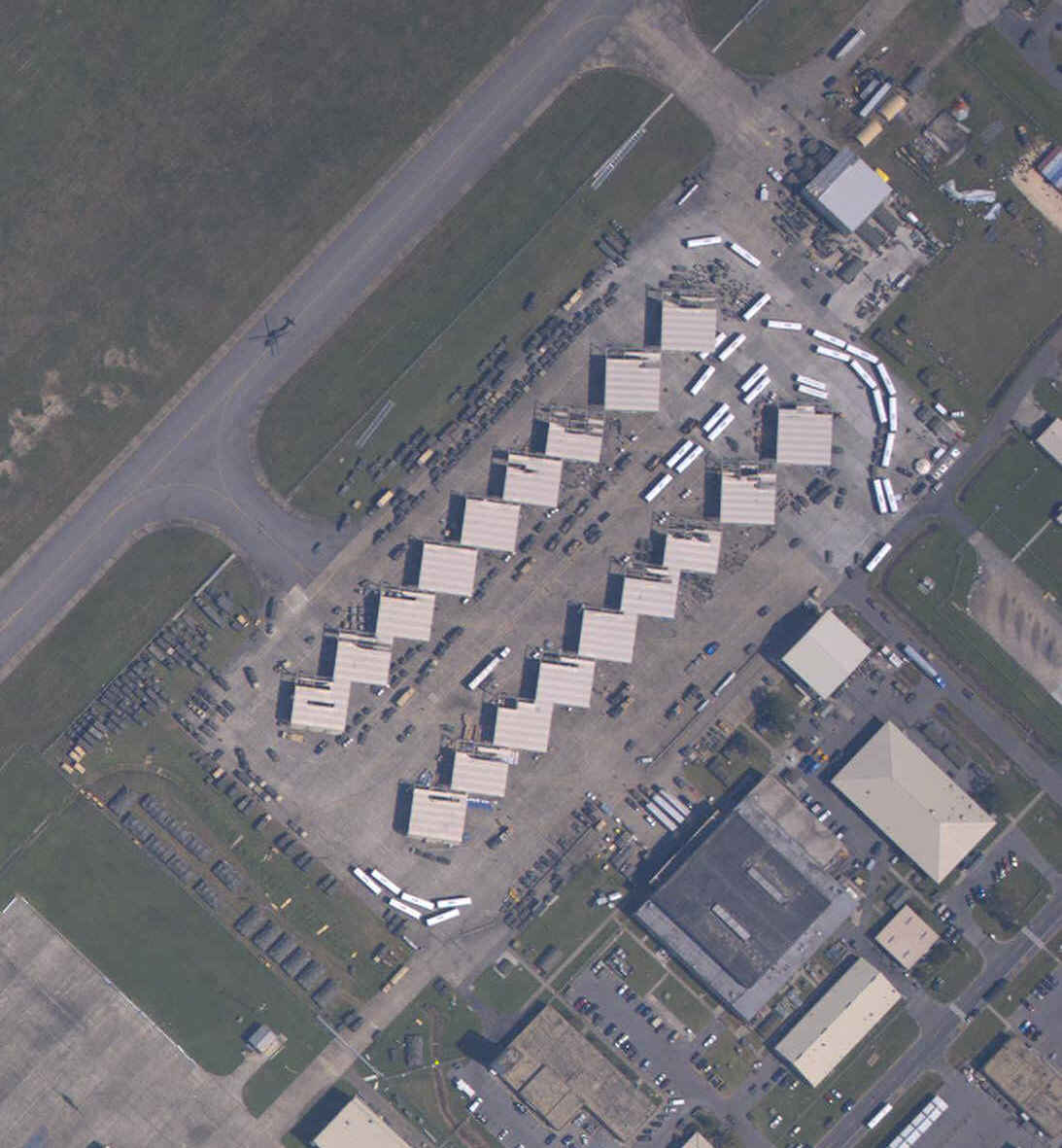 Temporary Barracks
Aircraft Operations
---