Cryptome DVDs are offered by Cryptome. Donate $25 for two DVDs of the Cryptome 12-and-a-half-years collection of 47,000 files from June 1996 to January 2009 (~6.9 GB). Click Paypal or mail check/MO made out to John Young, 251 West 89th Street, New York, NY 10024. The collection includes all files of cryptome.org, cryptome.info, jya.com, cartome.org, eyeball-series.org and iraq-kill-maim.org, and 23,100 (updated) pages of counter-intelligence dossiers declassified by the US Army Information and Security Command, dating from 1945 to 1985.The DVDs will be sent anywhere worldwide without extra cost.
---
14 September 2003. One of the Eyeball series.
Source of photos and maps: Mapquest (color) and Terraserver (monochrome).
---
Naval War College: http://www.nwc.navy.mil
http://www.nwc.navy.mil/aboutnwc/history.htm

ON OCTOBER 6, 1884, SECRETARY OF THE NAVY William E. Chandler signed General Order 325, which began by simply stating: "A college is hereby established for an advanced course of professional study for naval officers, to be known as the Naval War College." The order went on to assign "the principal building on Coaster's Harbor Island, Newport, R.I."—the Newport Asylum for the Poor, built in 1820—to its use and "Commodore Stephen B. Luce . . . to duty as president of the college." Such were the humble beginnings of what is now the oldest continuing institution of its kind in the world.
http://www.nwc.navy.mil/academics/geninfo.htm

Organization

To carry out its dual mission, the Naval War College is organized to pursue and integrate both academic and research endeavors. Academically, the faculty is divided into three teaching departments—Strategy and Policy, National Security Decision Making, and Joint Military Operations—under the Dean of Academics, who also directs the interdepartmental Electives Program. Research activities are drawn together in the Center for Naval Warfare Studies. The student body is subdivided into four resident colleges and one nonresident college:


Core Curriculum

The Naval War College curriculum is based upon three core courses of study: Strategy and Policy, National Security Decision Making, and Joint Military Operations, in addition to which there is a multidisciplinary Electives Program. Courses in each of these four areas are designed to provide depth and perspective to the study of conflict, its causes and resolution.

The courses offered by the Strategy and Policy Department are designed to teach students to think strategically. The theory and application of warfare from the time of Athenian sea power through the present are studied, and a set of strategic themes—the most central being the relationship between a nation's policy ends and the way in which its military means are used in pursuit of those ends—are considered.

National Security Decision Making

National Security Decision Making Department courses are uniquely designed for the military and civilian DOD executive considering the economic, political, and military factors common to decision making in the national security arena. Case studies exploring major contemporary nuclear, conventional, and contingency force-planning issues challenge students to develop personal frameworks for integrating the many oftentimes competing demands involved in planning, choosing, and obtaining future military forces.

Courses offered by the Joint Military Operations Department focus on the planning and conduct of joint and combined military operations in support of national and alliance strategic goals. Stress is placed on operational and effective planning processes and concepts used in the employment of military forces across the full spectrum of conflict. The operational level of war is examined through the use of real-world case studies and war gaming.
---

Eyeballing
the
Naval War College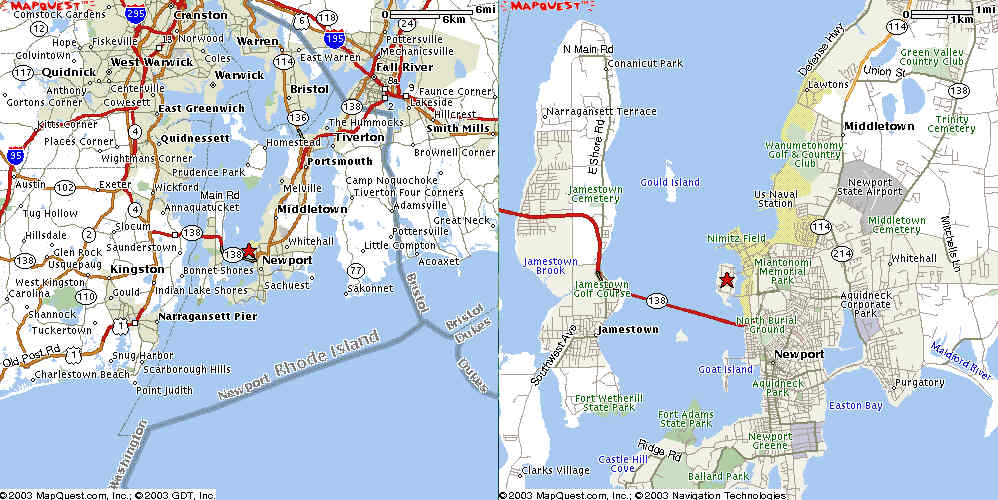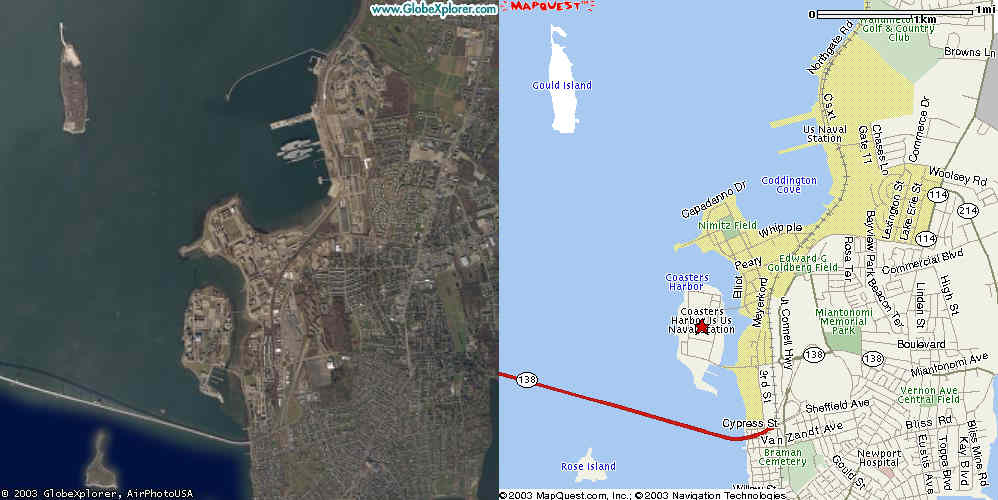 Carriers docked at the naval station adjoining the Naval War College.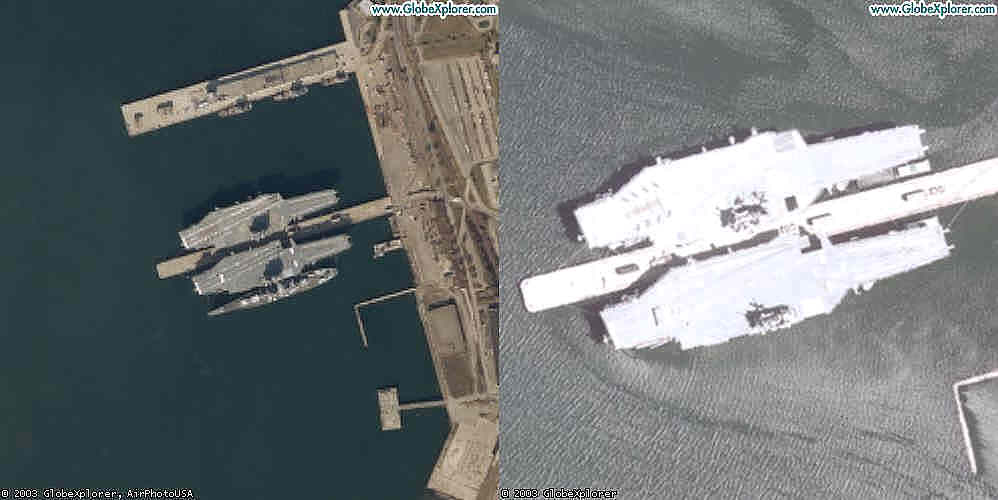 USGS photo 29 Mar 1995