---
16 September 2009
The urbanSHED International Design Competition challenges the global design community to create a new standard of sidewalk shed design and develop a prototype worthy of today's New York City. We invite engineers, architects, designers and students from all related fields to compete. Competitors will generate innovative, compelling and environmentally friendly proposals to thoroughly re-imagine temporary sidewalk shed design while improving the pedestrian experience. The New York City Buildings Department, American Institute of Architects New York Chapter, the Alliance for Downtown New York, the New York Building Congress, the Illuminating Engineering Society New York Chapter, and the ABNY Foundation (Association for a Better New York) with additional support from the Structural Engineers Association of New York, the New York City Department of Planning and the New York City Department of Transportation have partnered to create this open competition.
Sidewalk sheds are the temporary structures erected over sidewalks to protect the public during construction and from disintegration of buildings. They have become a source of complaint due to their unsightliness and disruption to pedestrians. But they are only the latest crud on public ways which lack attention along with the disrepair, stench, noise, filth, disease and crime generated by rapacious real estate practices aided by cowardly design professionals and craven officials to maximize profits and leave the squalid mess to others to endure or panhandle for tourist revulsion, disgust and pity.
The site of the competition is the building housing the New York City Department of Buildings, now surrounded with sidewalks sheds.
This presents photos of NYC crud informing, shaping, conflicting and competing with the shed competition, perhaps inspiring a more serious response. Compare to the misleading photos on the competition website. Photos by Cryptome from 16 August to 14 September 2009.
---

New York City Crud

Competition

Anti-Crud: "Maelstrom, "a stainless steel sculpture by Roxy Paine installed on the roof garden of the Metropolitian Museum.
The piece is hooked up to a water faucet for cooling the hollow parts.
Anti-Crud: West Side Highway 12-inch diameter storm drainage piping.
The piping drains highway crud from toxic crud-producing machines directly into the Hudson River which reportedly has ten-feet of feces on its bottom.
New York City Department of Buildings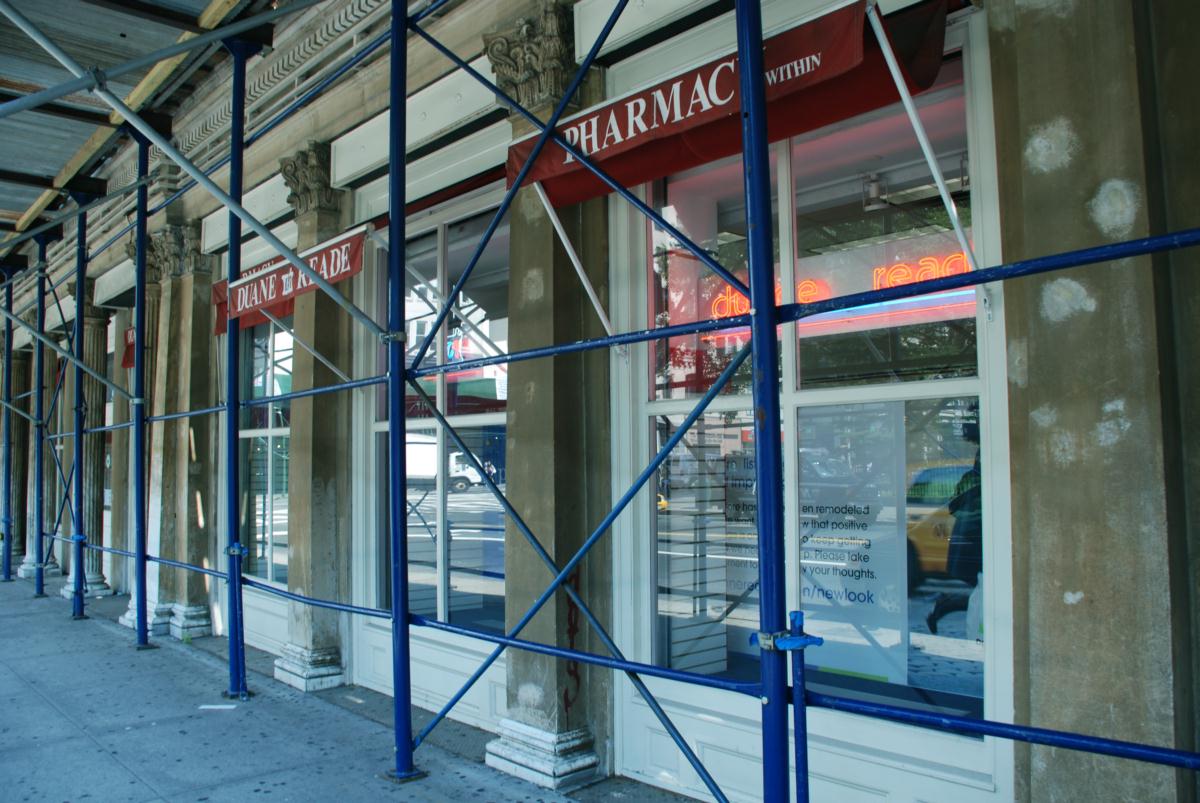 A building long-propped against collapse across the street from the Buildings Department.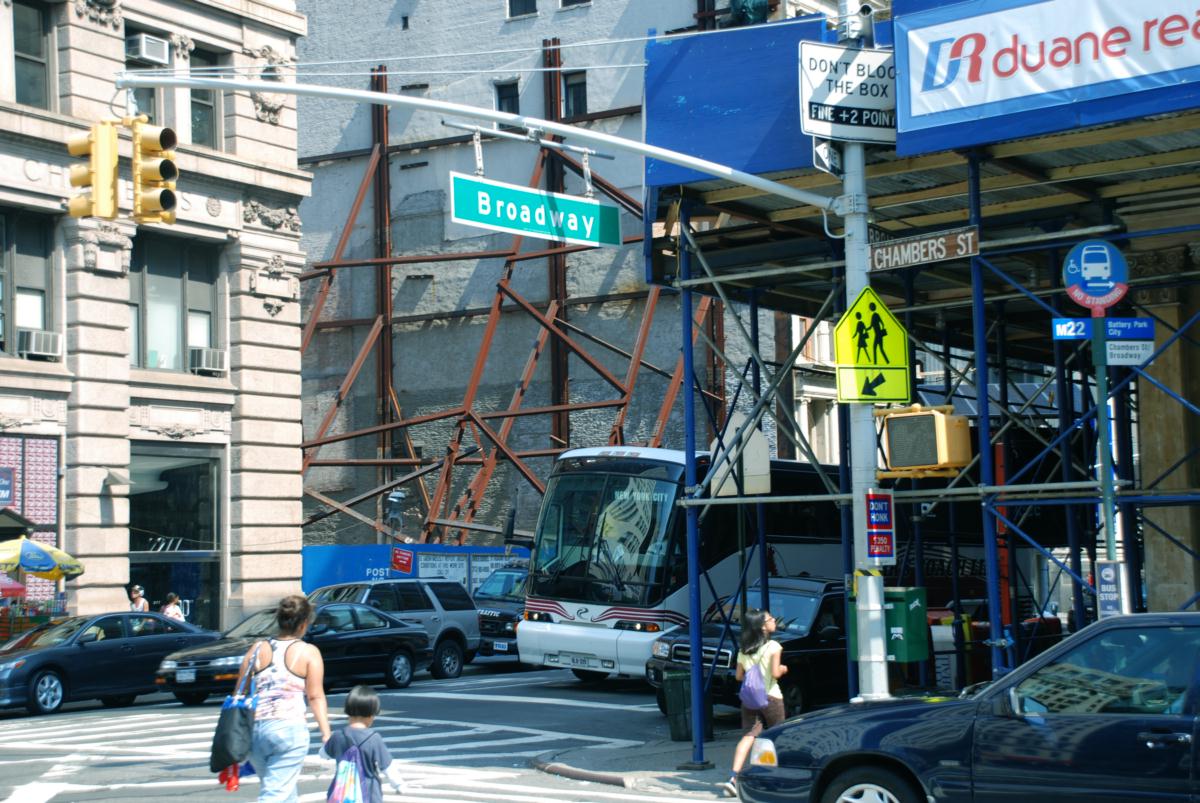 Virginal white bridal veil on scaffolding now favored over threatening black of the groom.
Funereal black veil with side vents and lots of bragging signs.
Intricate structure to wed shed to building.
Anti-Crud: Bicycle rack and raised subway grille to prevent disastrous flooding which has closed the subways.
Natural flora locked in combat with metal and concrete competitors.
Chaotic street and sidewalk detritus ostensibly regulated by the Department of Highways and a host of other indolent city agencies.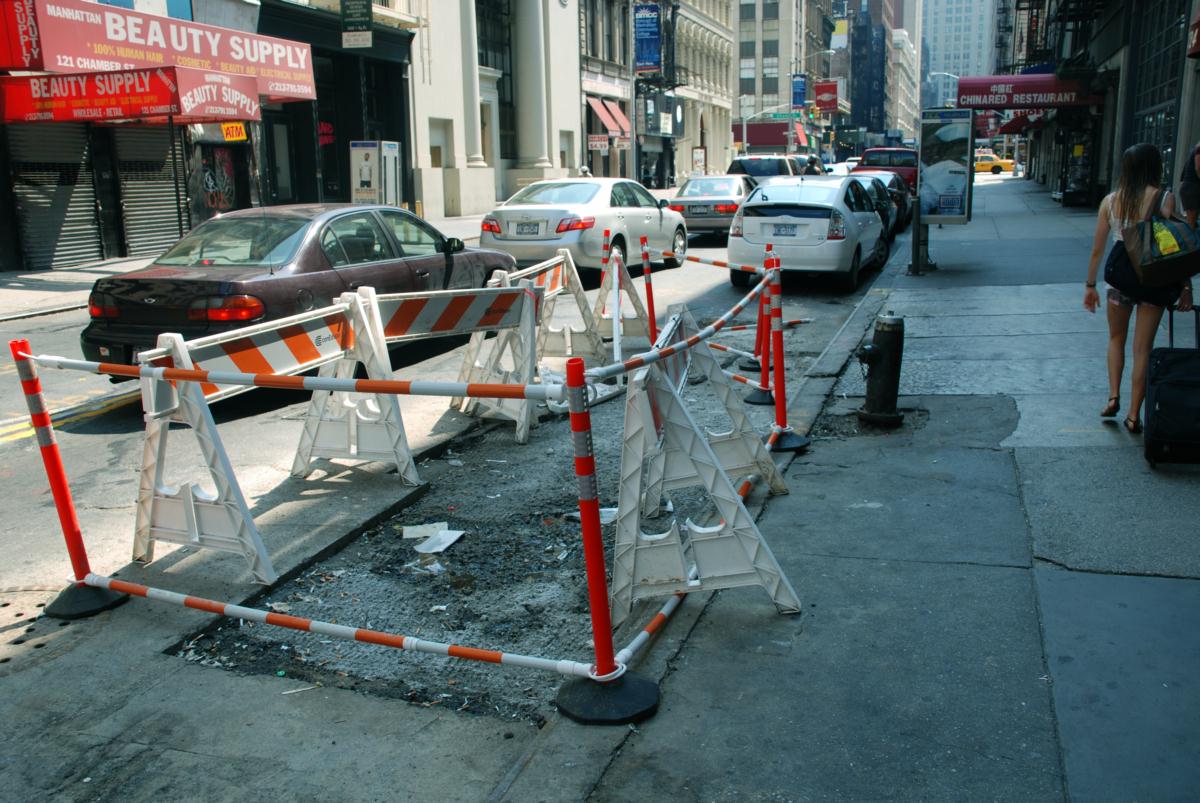 Anti-Crud: