---
14 April 2015
Khost Afghanistan Drone Base
http://foreignpolicy.com/2012/05/29/where-the-drones-are/
Where the Drones Are
Mapping the launch pads for Obama's secret wars.
By Micah Zenko and Emma Welch
May 29, 2012
Located adjacent to the western border of Pakistan, Khost — also known as Forward Operating Base Chapman — is under the operational command of the CIA. Khost houses CIA officers, operatives, and analysts who collect, assess, and interpret intelligence information as well as select suspected militants as targets. Because of its location in one of the most violent regions of Afghanistan, Khost also serves as a recruitment center for informants. It is perhaps best known as the site of a suicide bombing that claimed the lives of seven Americans on Dec. 30, 2009 — the deadliest day for the CIA since the 1983 bombing at the U.S. Embassy in Beirut. After the attack, the CIA retaliated swiftly with 11 attacks that killed nearly 100 suspected militants, marking one of the most intense periods of the drone program thus far.
---
Bing.com/maps No date

33°20'10.99" N 69°57'36.22" E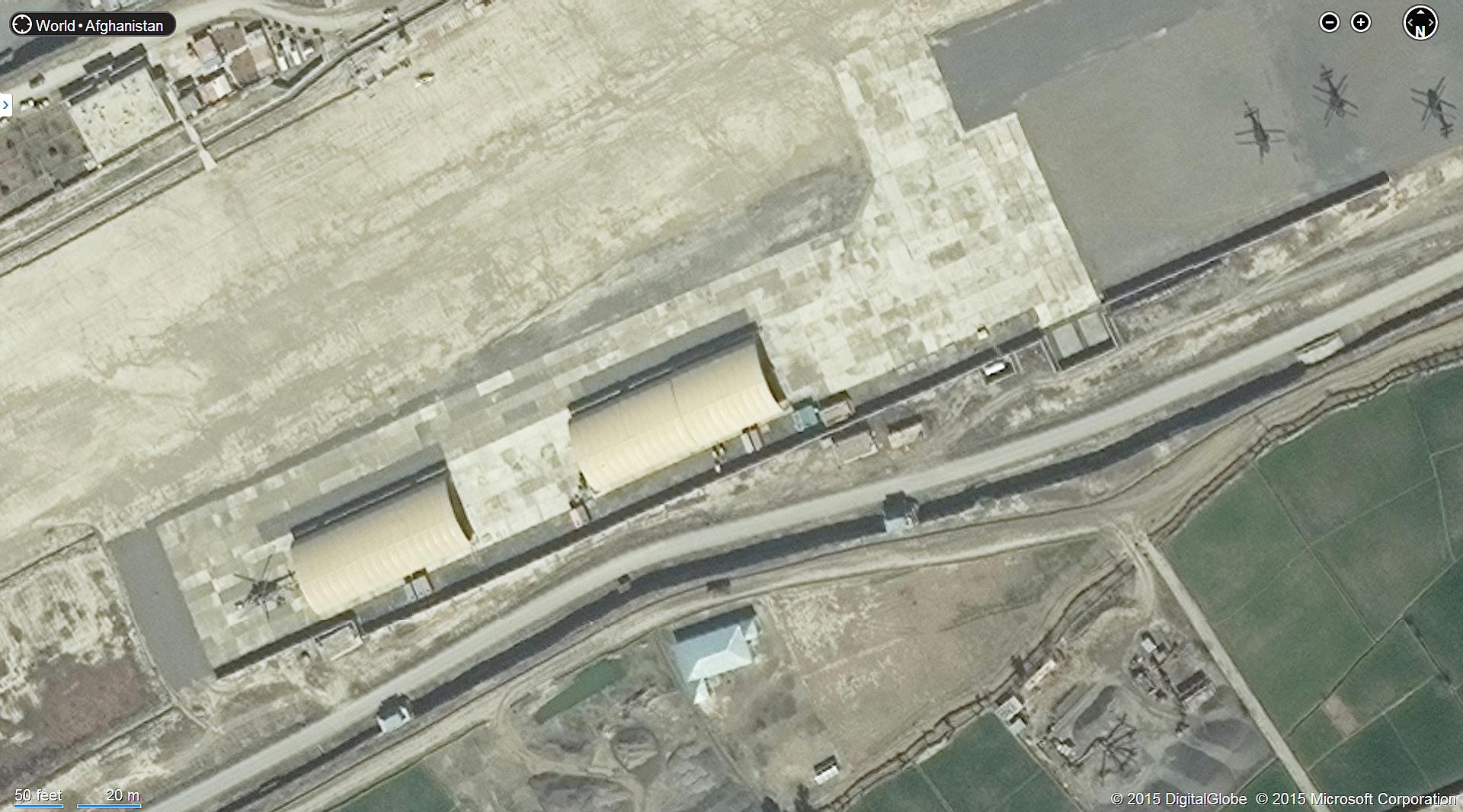 Bing.com/maps No date
9 March 2010

33°20'10.99" N 69°57'36.22" E