It has been reported that some current public maps of Israel do not show location of police stations and prisons used for interrogation and torture such as Facility 1391.

A map of Israel dated 1951 at Lehman Library, Columbia University, shows police stations with the symbol "P" around the country as it was then defined (including Gaza Strip but excluding Sinai Peninsula). Excerpts from the 1951 map are excerpted below with present locations shown on Google Maps.

Many continue to exist although in expanded form. Others are now heavily barricaded prisons:
P-005-1
P-005-3
P-007-2 (Facility 1391)
P-008-1
P-012-2
P-016-1
P-024-1
A number of the stations are U-shaped in plan or with an added wing to enclose the inner courtyard. A structure isolated within the courtyard may be a high-secure jail or interrrogation facility. These inner structures may have preceded the enclosing structures and some are likely designed by "a British engineer, Sir Charles Tegart, during the 1930s as one of a series of garrison forts designed to contain growing unrest in Palestine." (Source)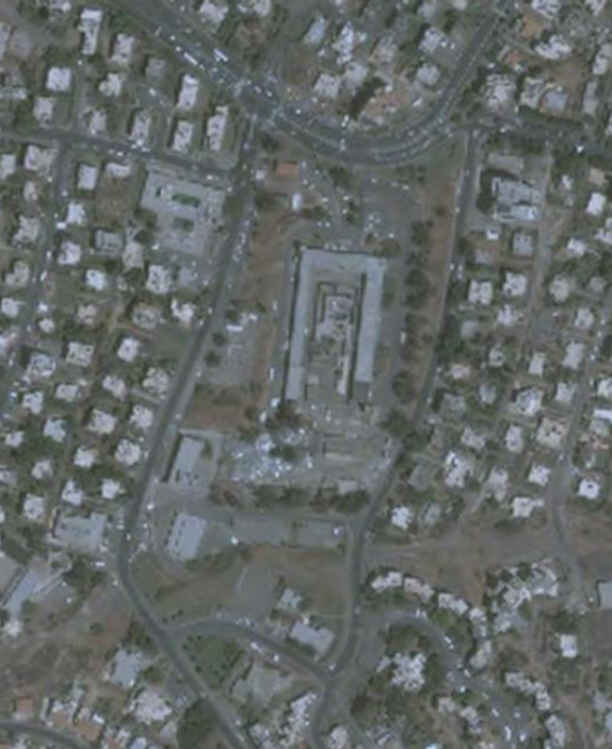 Some stations appear to no longer exist at the 1951 locations, were demolished or moved elsewhere.