---
7 March 2009. Also:
cn-mil-air2.htm       People's Republic of China Military Air Bases 2  March 7, 2009
cn-bases.htm          People's Republic of China Airports and Bases    March 7, 2009

2 March 2009
The PRC has military air bases widely distributed around the country. This presents
the first of a series showing 50 bases located in the east and northeast, from Quemoy
Island in the southeast to Dalian in the northeast. Military names of the bases are
unknown, instead the nearest town is named (if found in English spelling).
Nearly all the military bases have distributed protective revetments or pads for
aircraft, distinctive features for aerial identification to distinguish them from
civil airports (some bases are shared with civil uses).
Military runways are typically shorter and less commodious than those serving civil
aircraft: the fighter aircraft can get airborne faster with more power and lesser loads.
Their runways and aprons are smaller for the smaller fighter, less traffic and singular
purpose. Bomber aircraft require runways and aprons more like the civil craft.
---

People's Republic of China Military Air Bases

Eyeball 1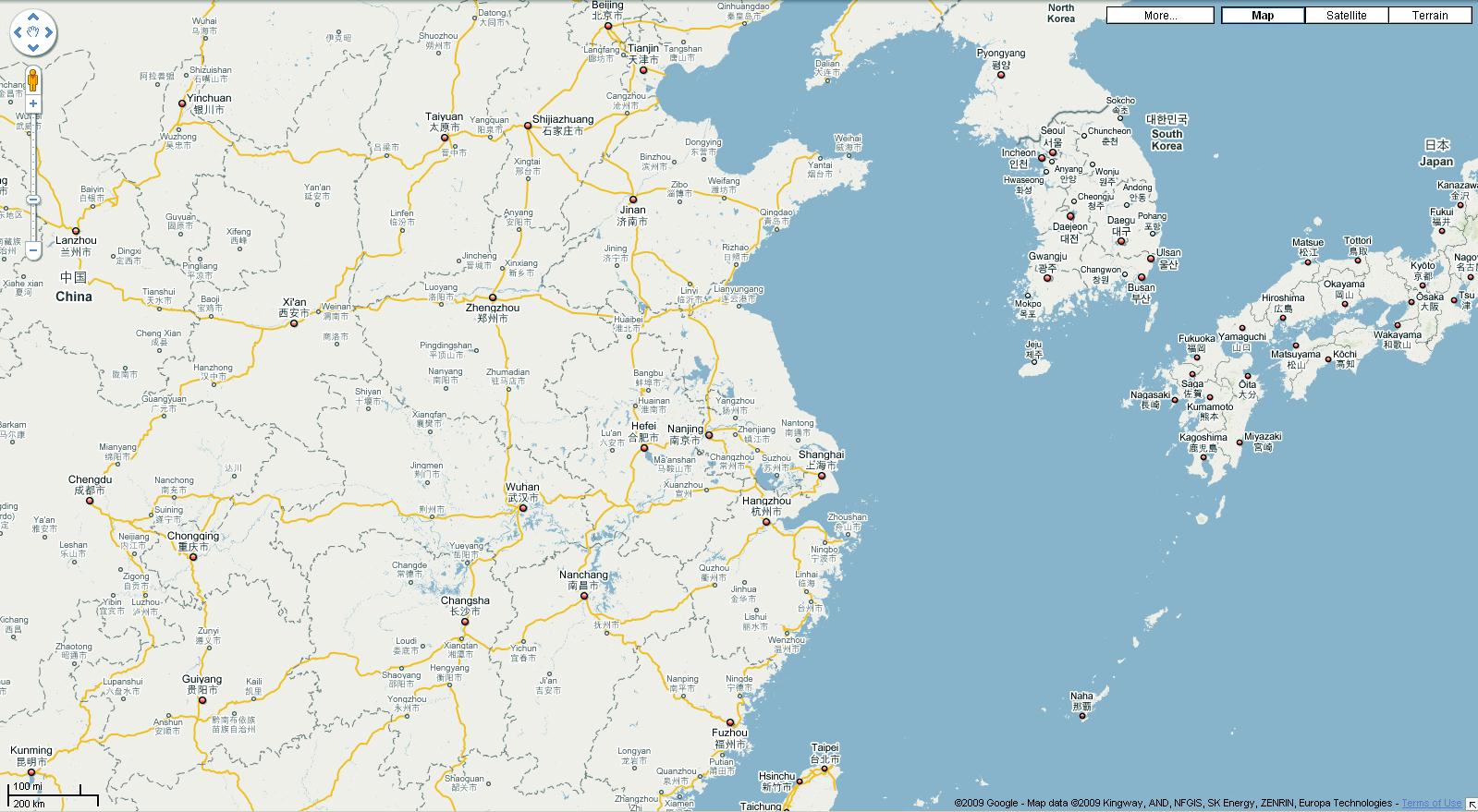 Quemoy Island (Claimed by the PRC and Taiwan)

http://maps.google.com/maps?f=q&source=s_q&hl=en&geocode=&q=&sll=24.428122,118.354211
Zhangzhou Zhi
http://maps.google.com/maps?f=q&source=s_q&hl=en&geocode=&q=&ie=UTF8&ll=24.563244,117.655056
Quanzhou
http://maps.google.com/maps?f=q&source=s_q&hl=en&geocode=&q=&sll=24.796942,118.591018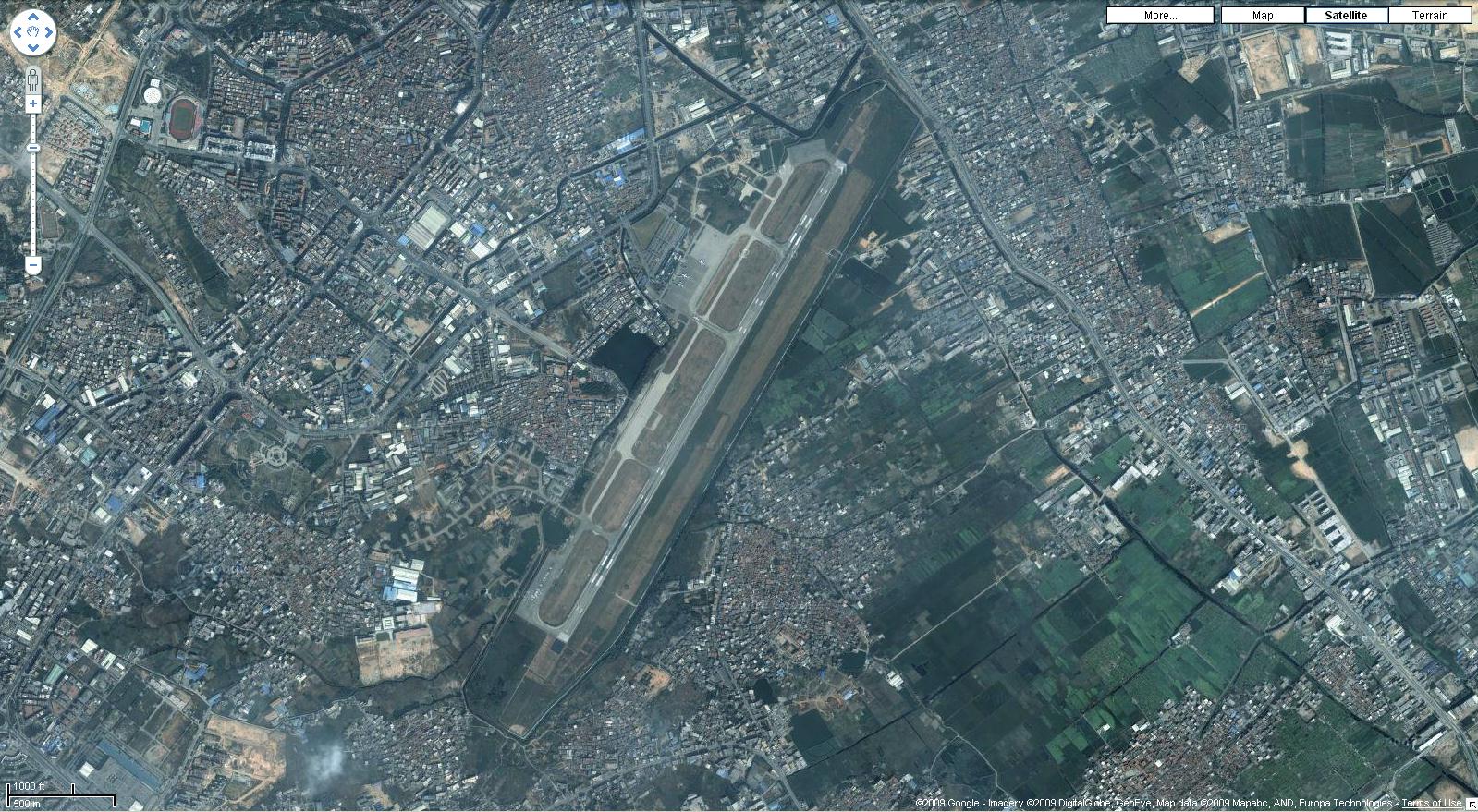 Northeast of Quanzhou
http://maps.google.com/maps?f=q&source=s_q&hl=en&geocode=&q=&sll=25.027206,118.807182
Fuzhou
http://maps.google.com/maps?f=q&source=s_q&hl=en&geocode=&q=&ie=UTF8&ll=26.003683,119.315085
Southeast of Linhai
http://maps.google.com/maps?f=q&source=s_q&hl=en&geocode=&q=28.562323,121.427636
Northeast of Jinhua
http://maps.google.com/maps?f=q&source=s_q&hl=en&geocode=&q=29.34496,120.030227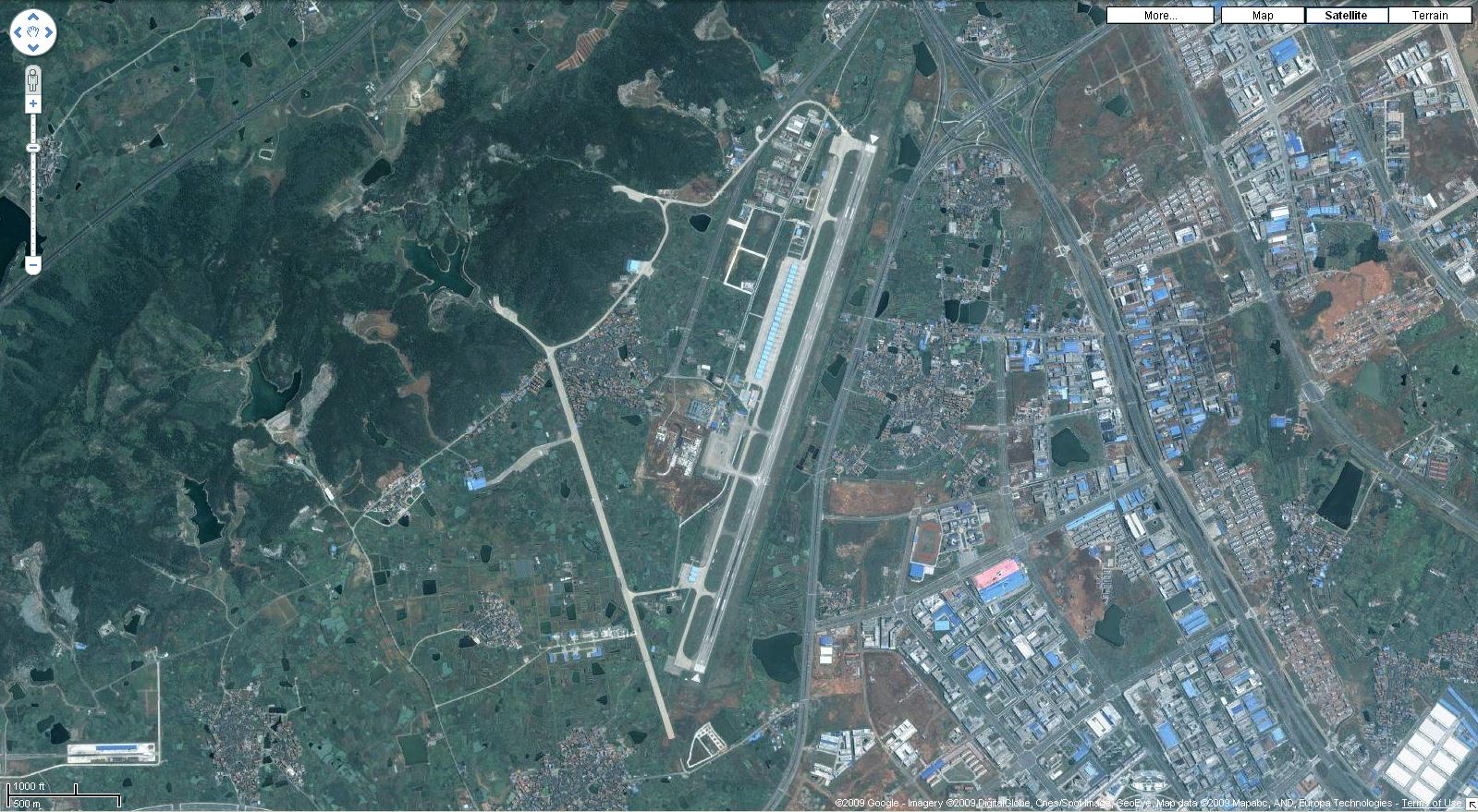 Ningbo
http://maps.google.com/maps?f=q&source=s_q&hl=en&geocode=&q=29.92113,121.574621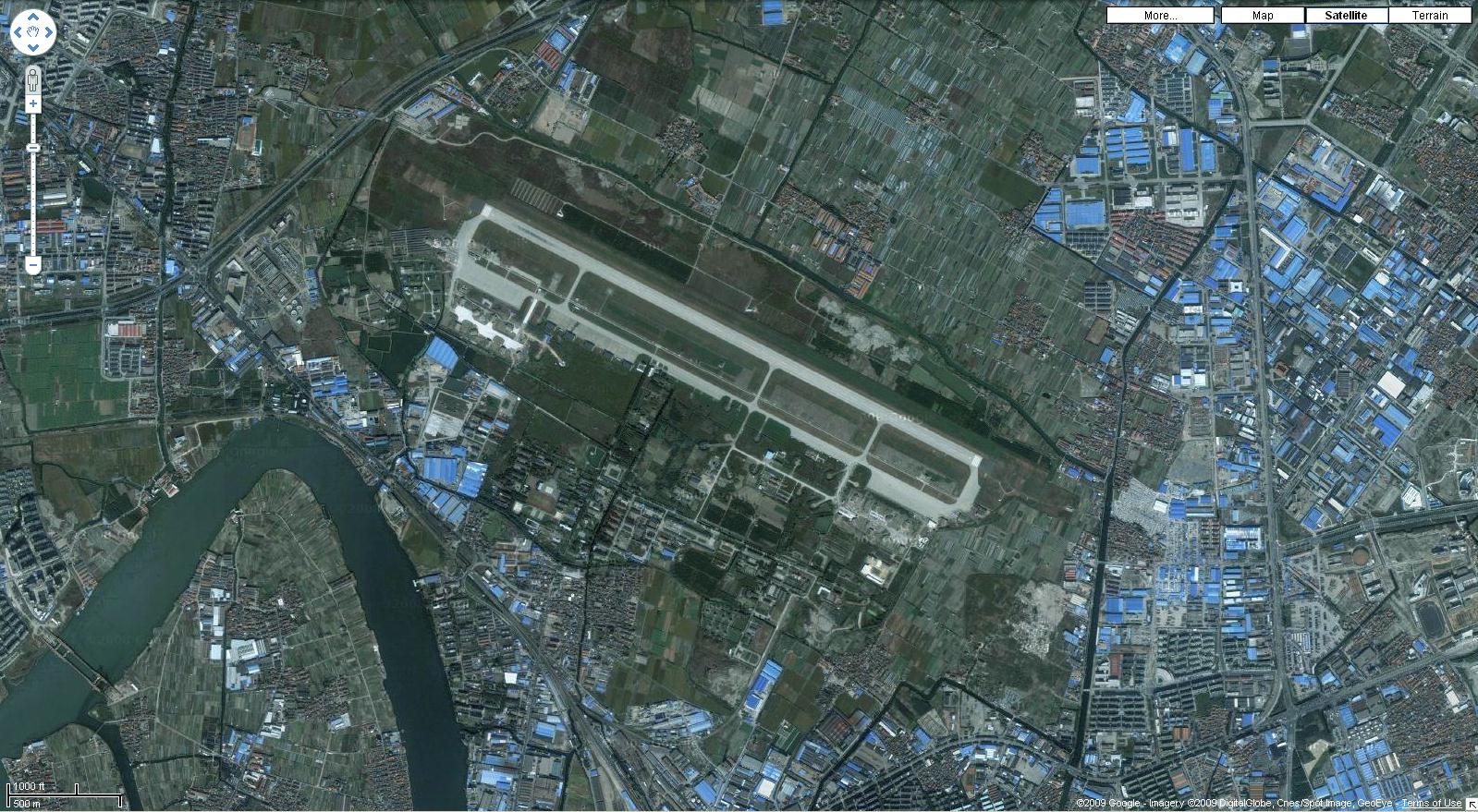 Southeast of Zhoushan (Appears to be civil and military)

http://maps.google.com/maps?f=q&source=s_q&hl=en&geocode=&q=29.934891,122.359414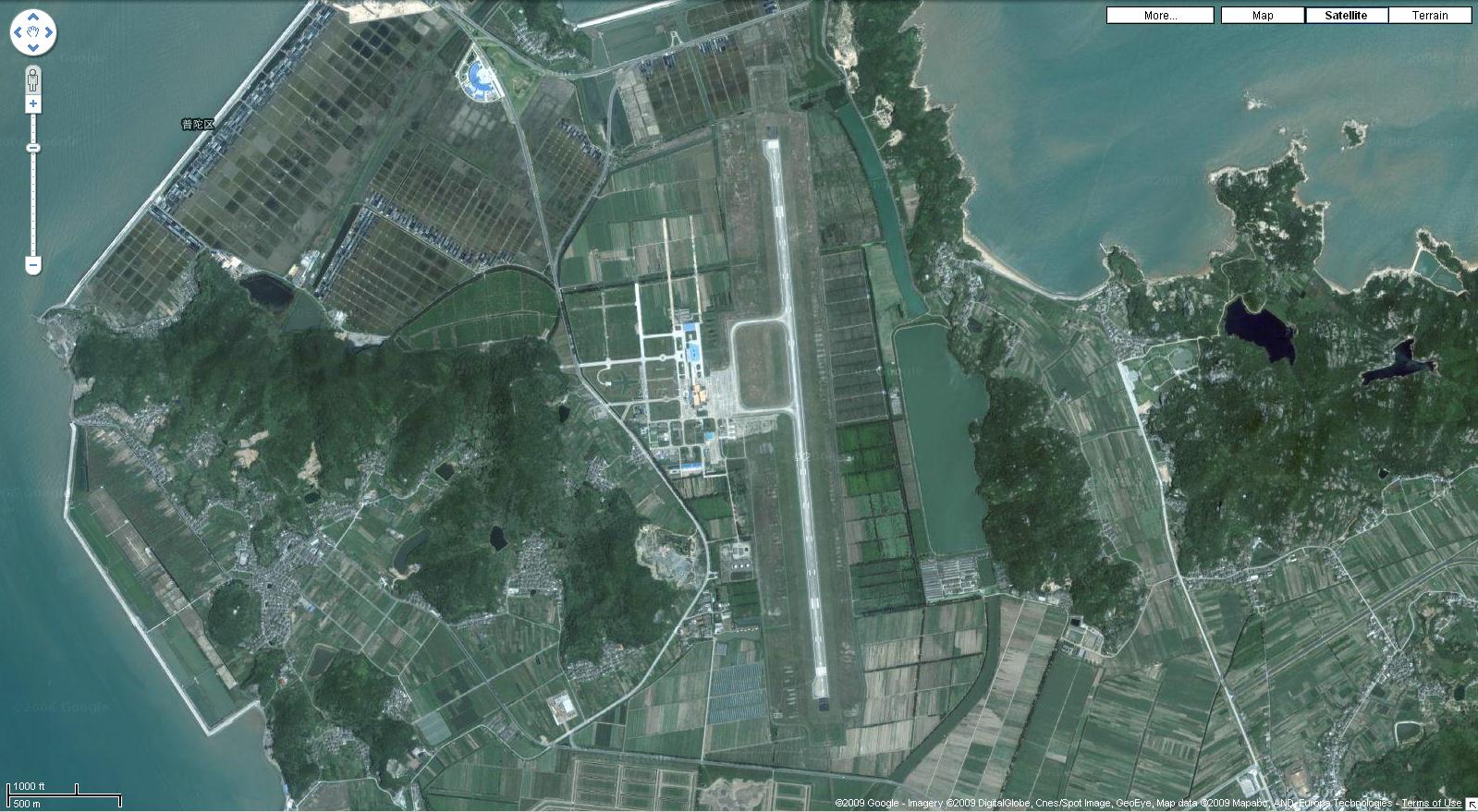 Hangzhou
http://maps.google.com/maps?f=q&source=s_q&hl=en&geocode=&q=30.334398,120.24034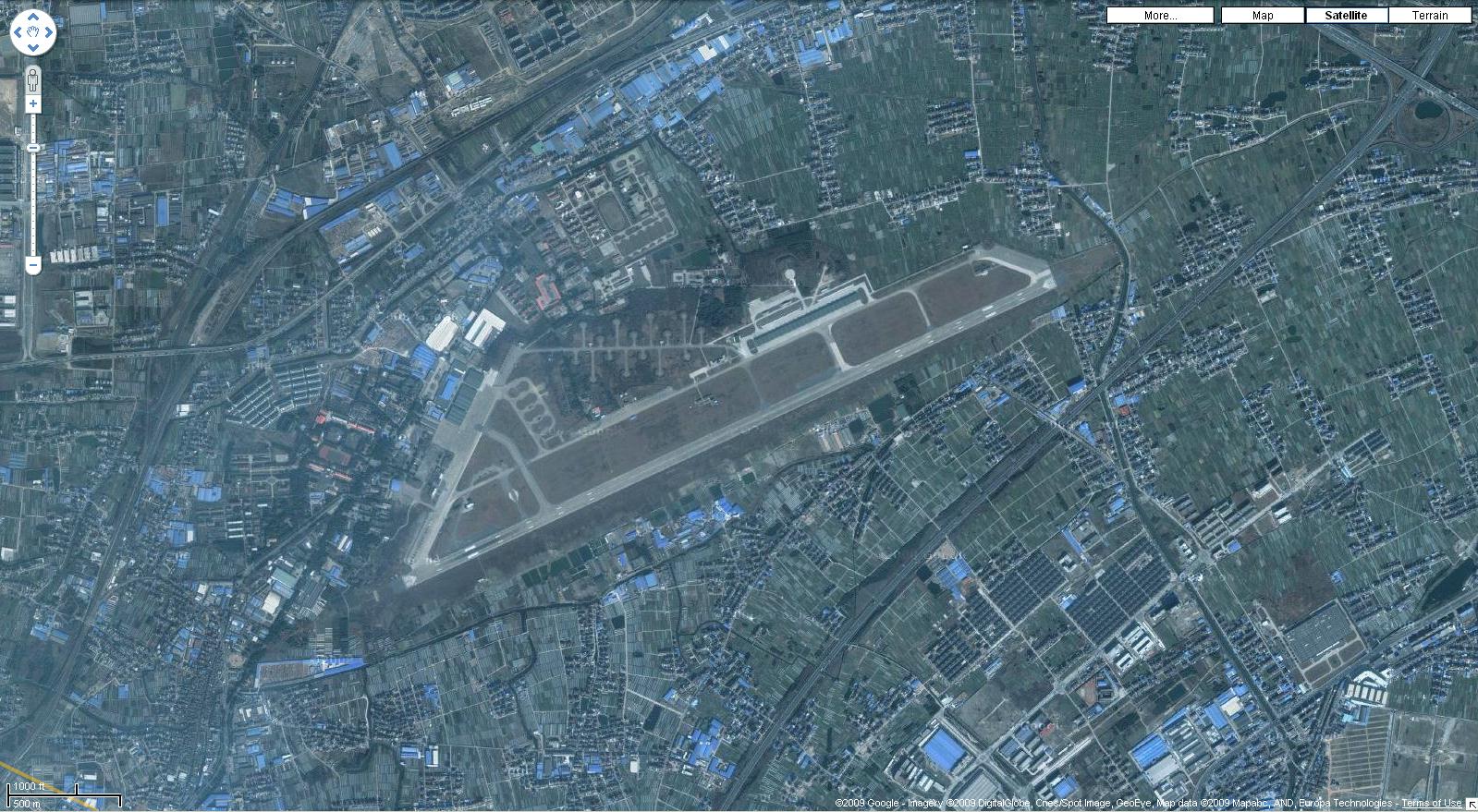 Jiaxing
http://maps.google.com/maps?f=q&source=s_q&hl=en&geocode=&q=30.70487,120.683227
Northwest of Huzhou
http://maps.google.com/maps?f=q&source=s_q&hl=en&geocode=&q=30.970655,119.729905
Suzhou
http://maps.google.com/maps?f=q&source=s_q&hl=en&geocode=&q=31.264686,120.403461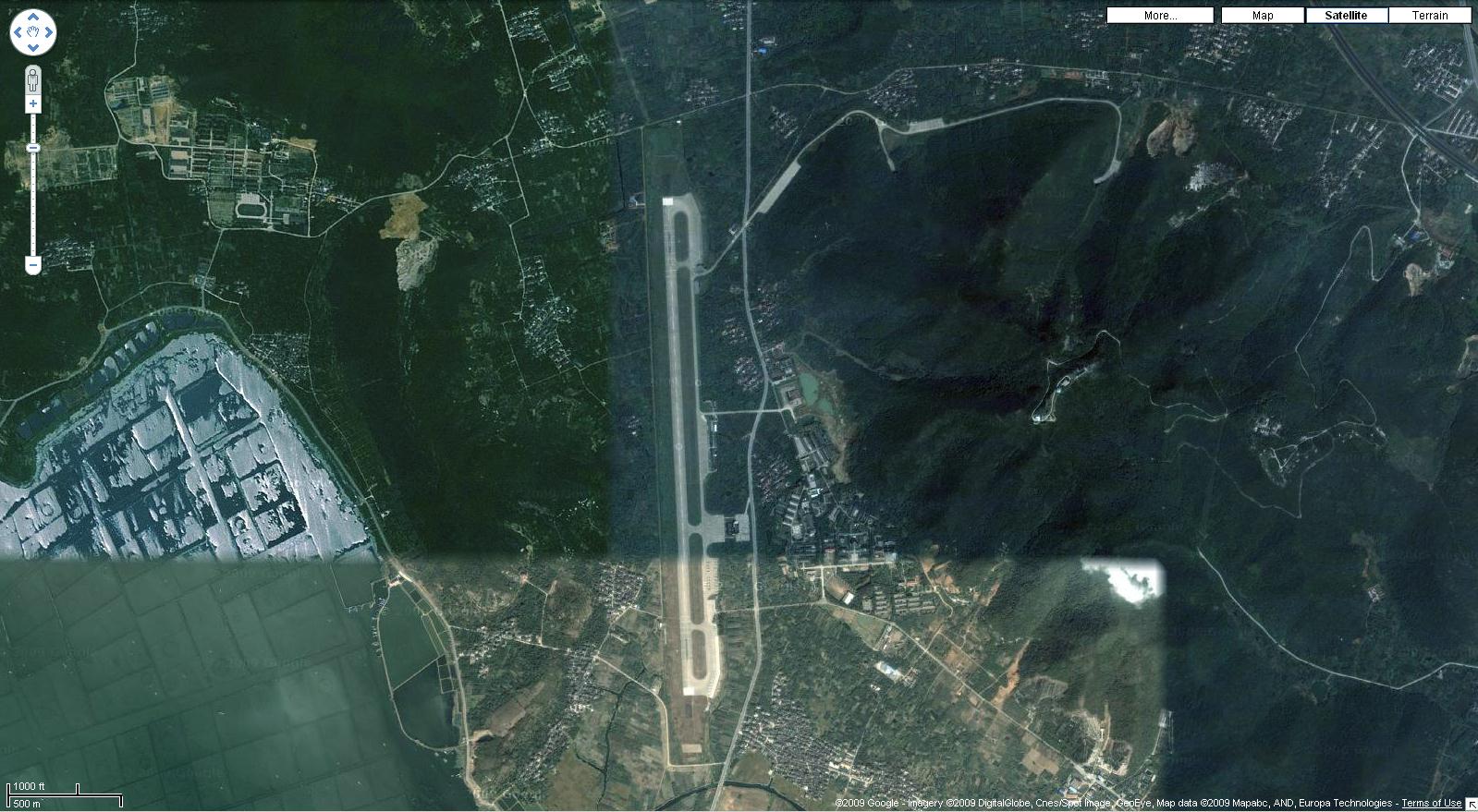 Bangzhen
http://maps.google.com/maps?f=q&source=s_q&hl=en&geocode=&q=31.66266,121.515741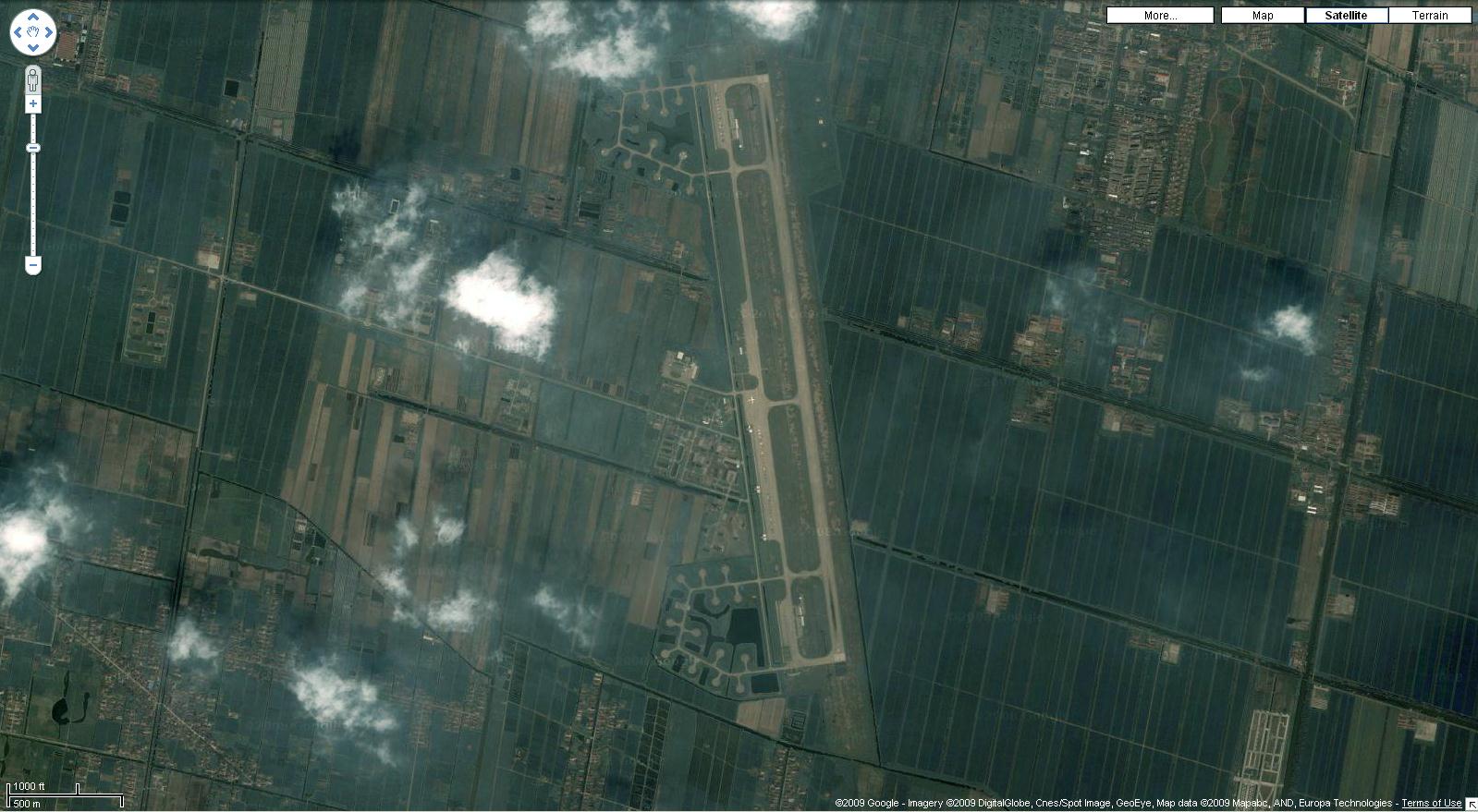 Changzhou
http://maps.google.com/maps?f=q&source=s_q&hl=en&geocode=&q=31.91709,119.778013
Unknown City 3
http://maps.google.com/maps?f=q&source=s_q&hl=en&geocode=&q=32.541767,114.078341