---
7 April 2009. Thanks to A, add Anshan.
7 March 2009
Previous: http://cryptome.org/eyeball/cn-mil-air1/cn-mil-air1.htm
The PRC has military air bases widely distributed around the country. This presents
the second of a series showing 20 bases located in the south, west and north. Military
names of the bases are unknown, instead the nearest town is named (if found in
English spelling).
Nearly all the military bases have distributed protective revetments or pads for
aircraft, distinctive features for aerial identification to distinguish them from
civil airports (some bases are shared with civil uses).
Military runways are typically shorter and less commodious than those serving civil
aircraft: the fighter aircraft can get airborne faster with more power and lesser loads.
Their runways and aprons are smaller for the smaller fighter, less traffic and singular
purpose. Bomber aircraft require runways and aprons more like the civil craft.
---

People's Republic of China Military Air Bases

Eyeball 2

Anshan
http://maps.google.com/maps?f=q&source=s_q&hl=en&geocode=&q=41.278032,123.083482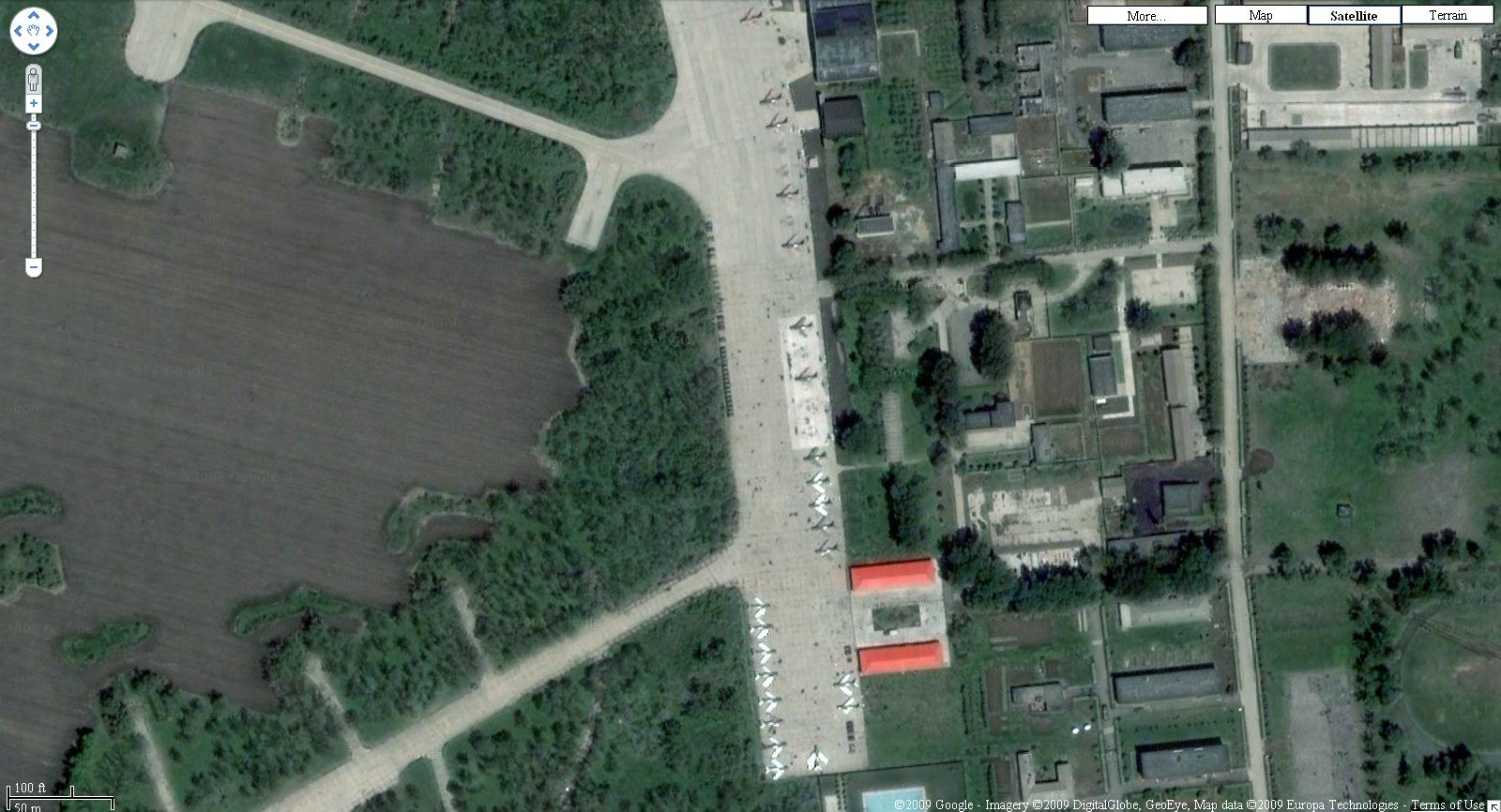 Guangzhou
http://maps.google.com/?ie=UTF8&ll=23.083206,113.067856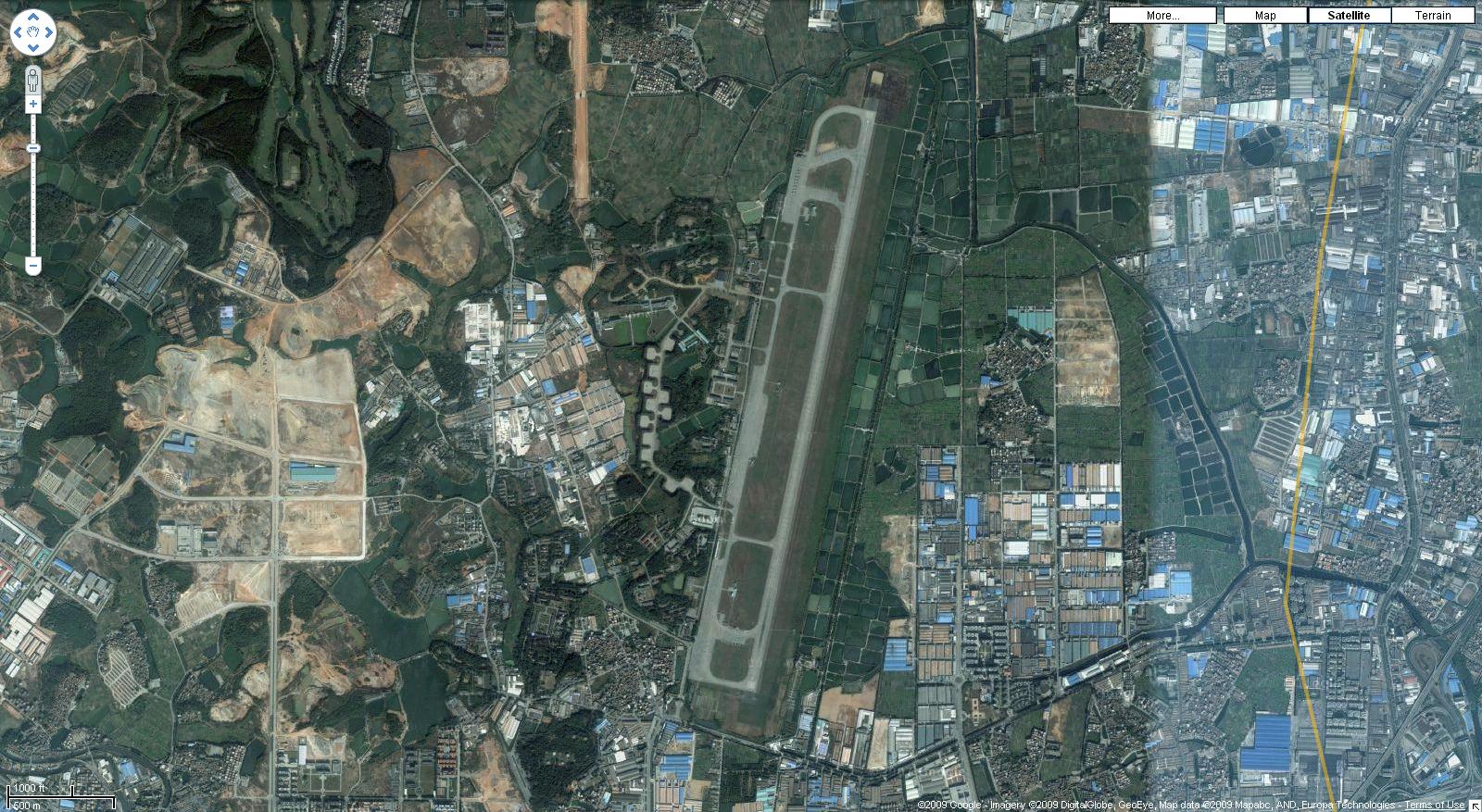 Northwest of Zhanjiang
http://maps.google.com/?ie=UTF8&ll=21.393463,110.200832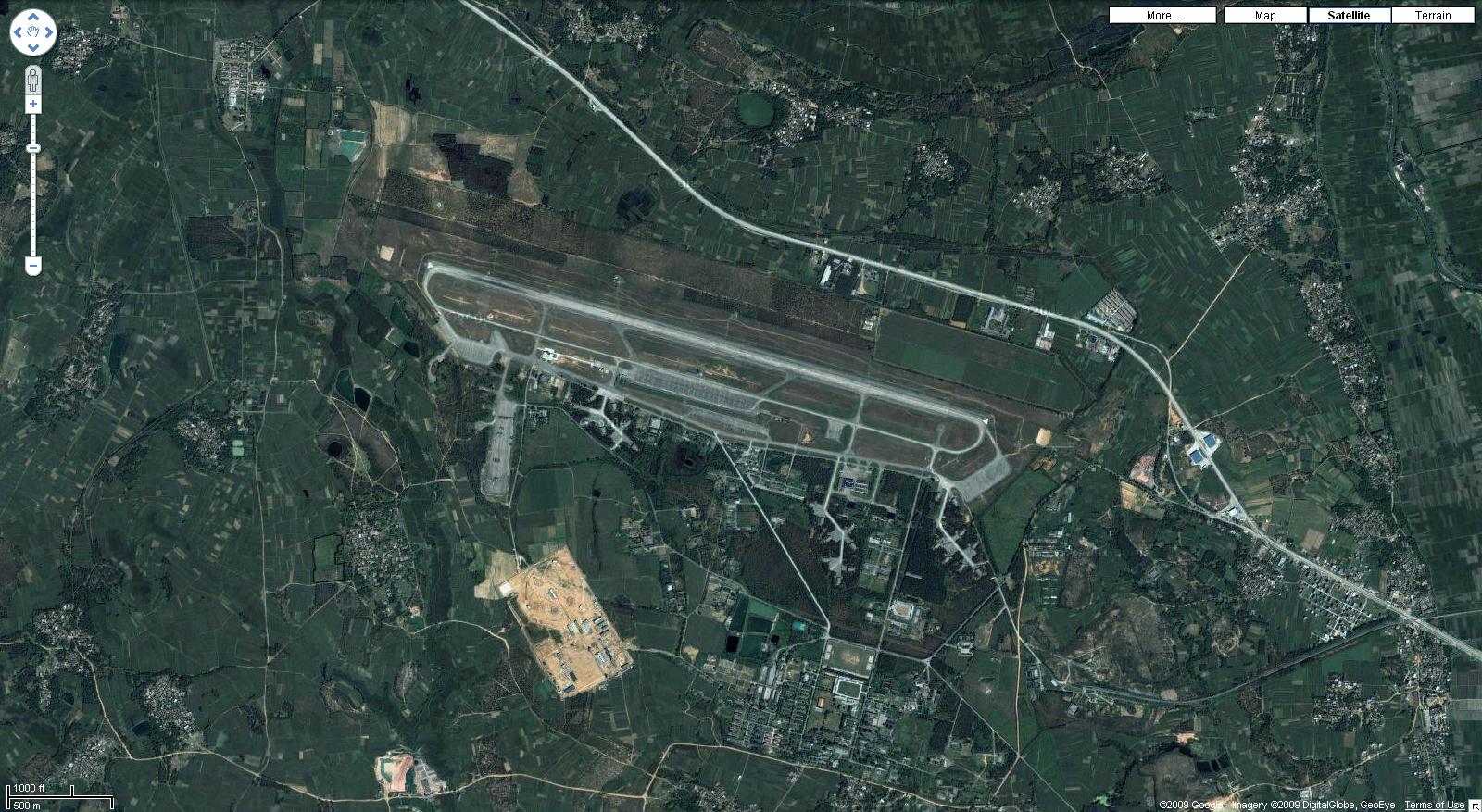 Southwest of Haikou
http://maps.google.com/?ie=UTF8&ll=19.696981,109.724965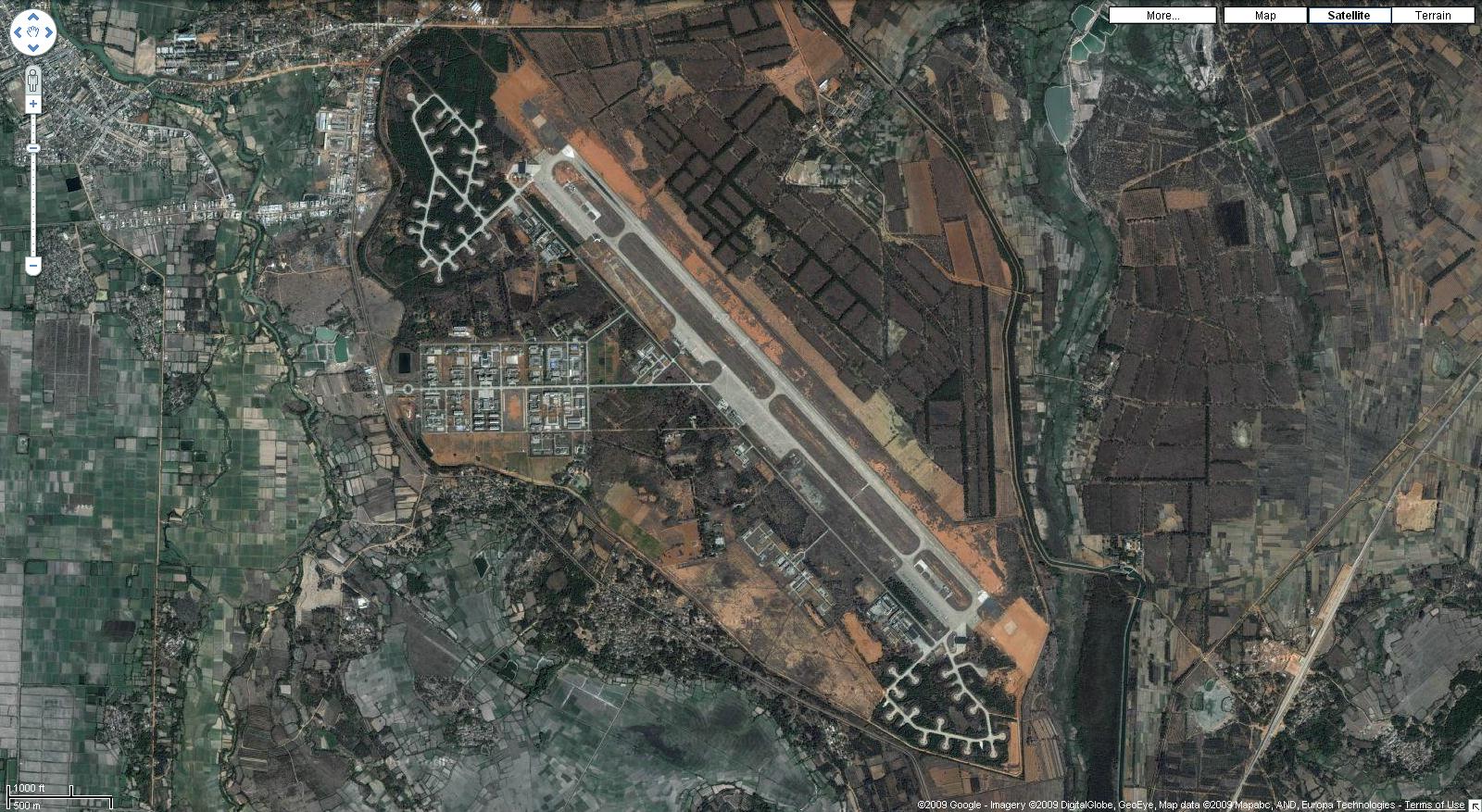 Northwest of Sanya (Road extended to the right from the runway leads to a tunnel.)

http://maps.google.com/?ie=UTF8&ll=18.690074,109.167066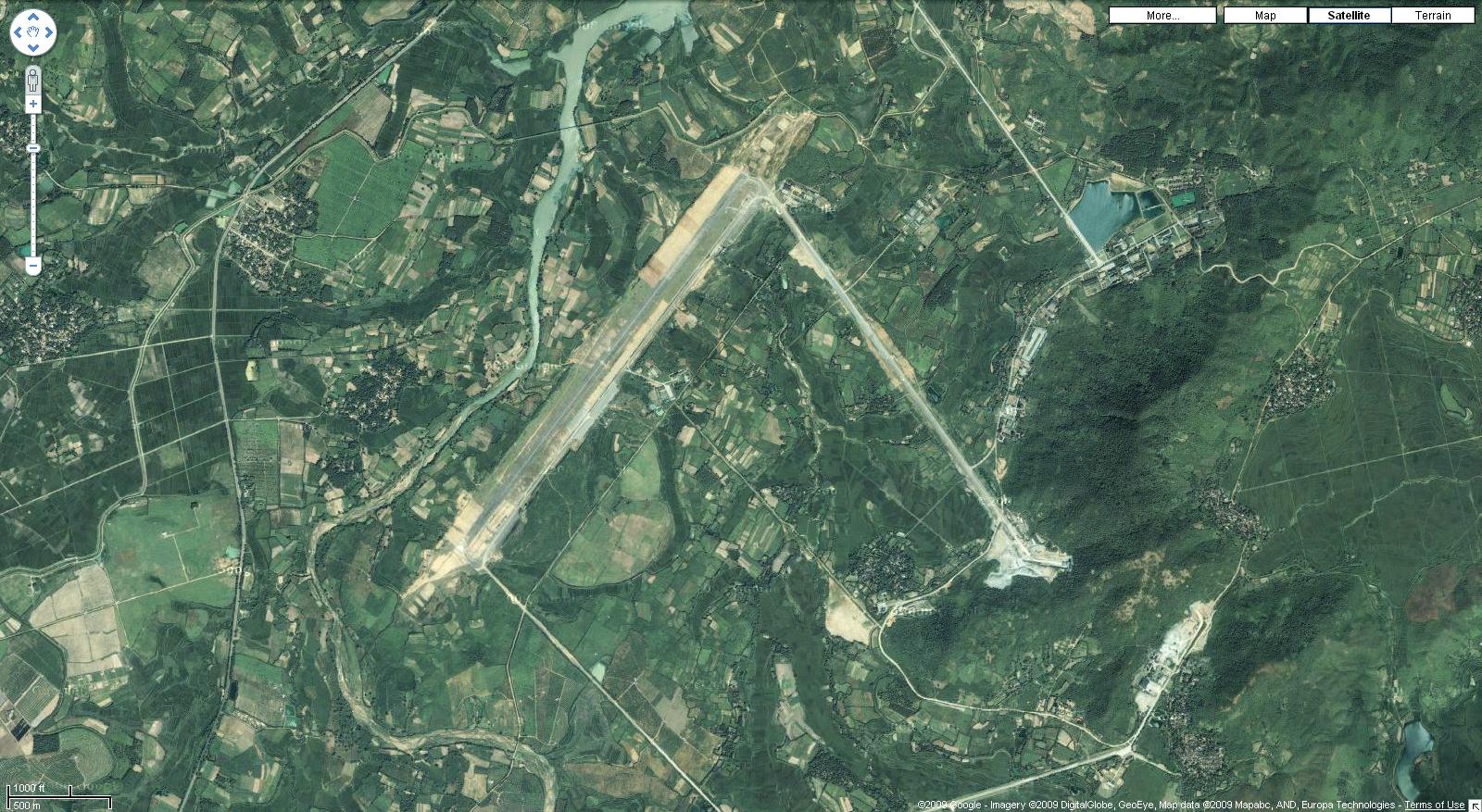 Southeast of Lanzhou
http://maps.google.com/?ie=UTF8&ll=35.918632,104.219398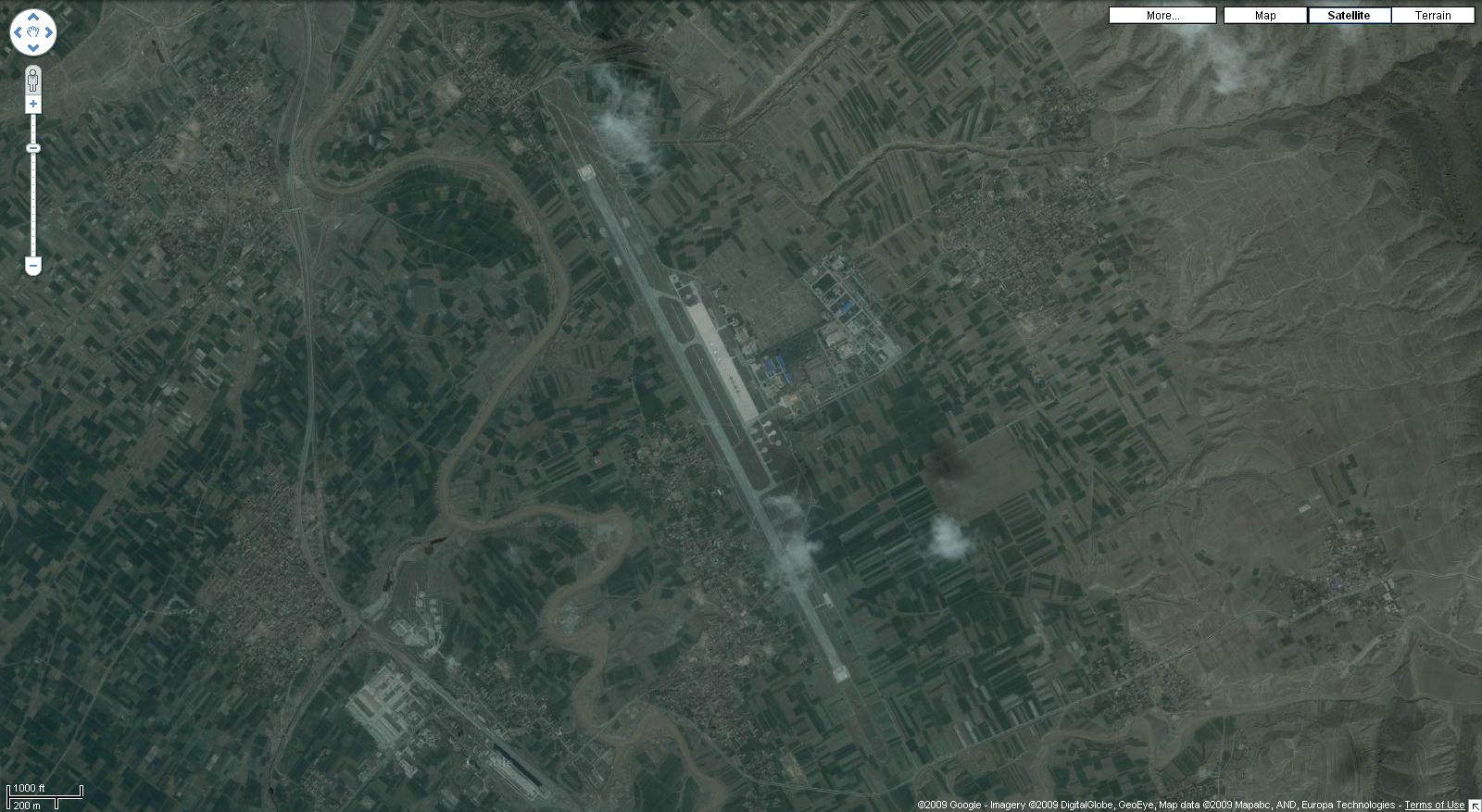 Gonghe
http://maps.google.com/?ie=UTF8&t=h&ll=36.336596,100.479369
Southwest of Delhi
http://maps.google.com/?ie=UTF8&t=h&ll=36.410231,94.789696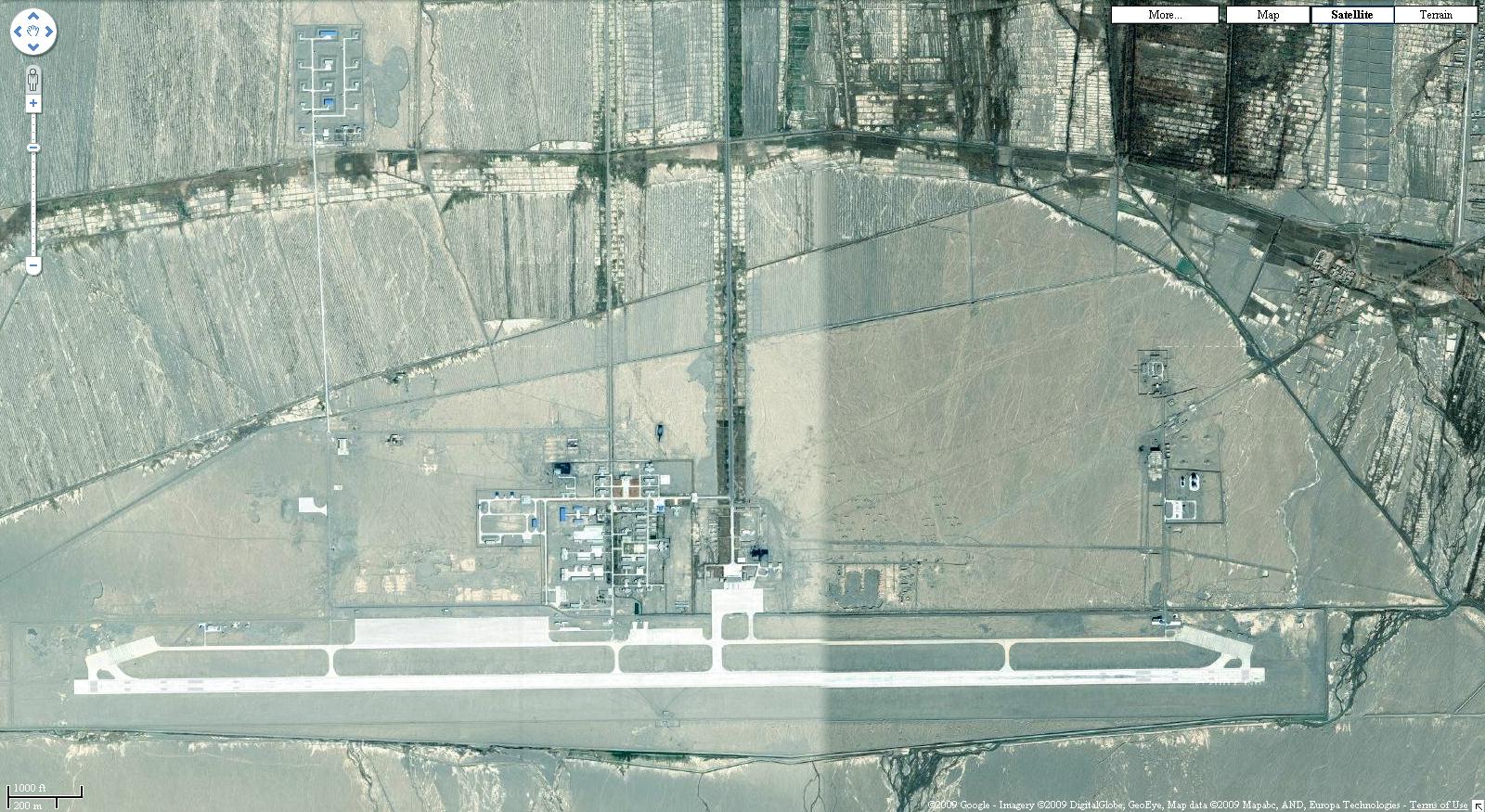 Hami
http://maps.google.com/?ie=UTF8&t=h&ll=42.836577,93.669519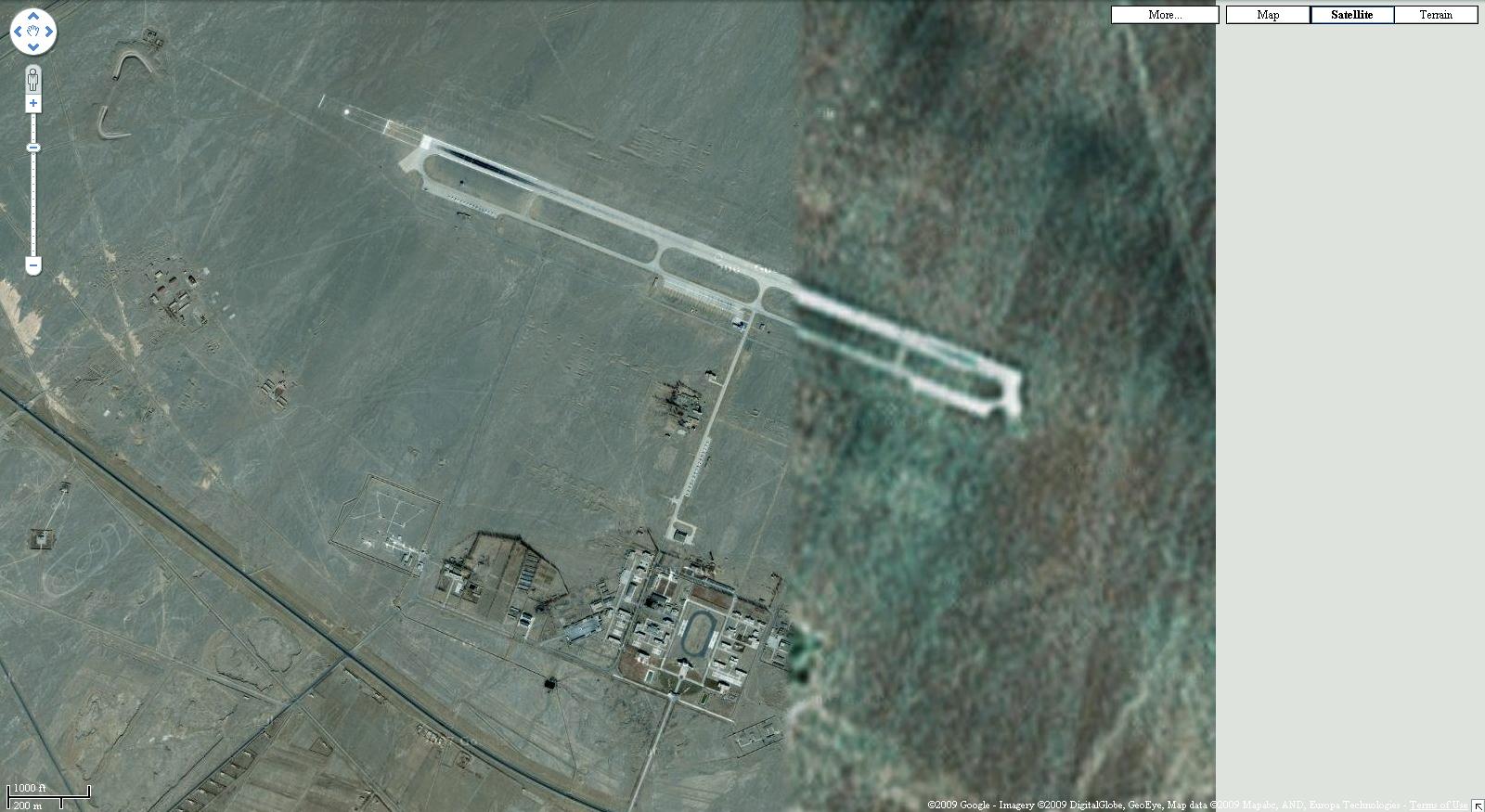 Northwest of Hami
http://maps.google.com/?ie=UTF8&t=h&ll=43.075471,92.812114
East of Turpan
http://maps.google.com/?ie=UTF8&t=h&ll=42.909889,90.248566
Jiuquan
http://maps.google.com/?ie=UTF8&t=k&ll=39.554883,98.886395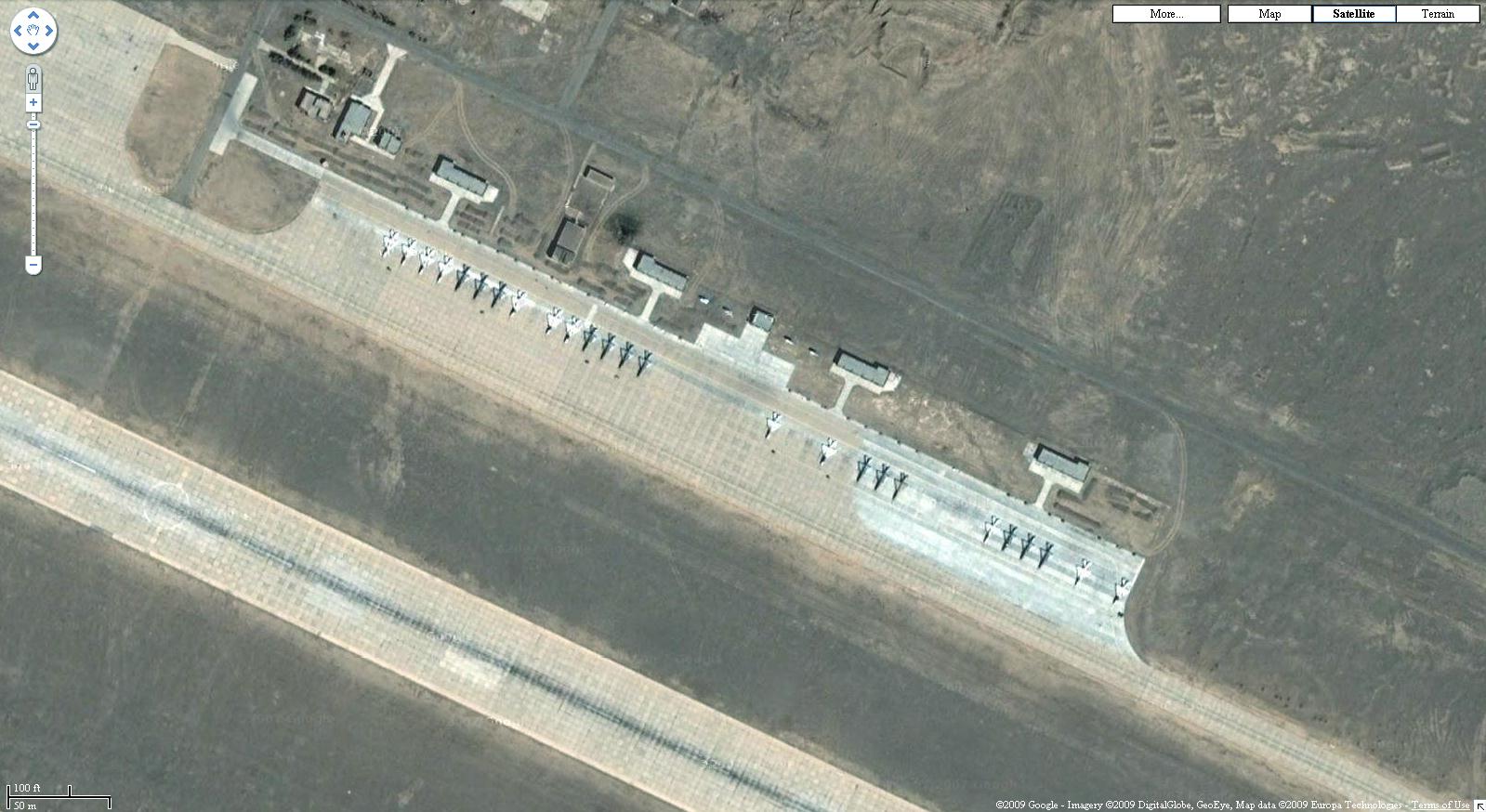 West of Xianyang
http://maps.google.com/?ie=UTF8&t=h&ll=34.271829,108.265972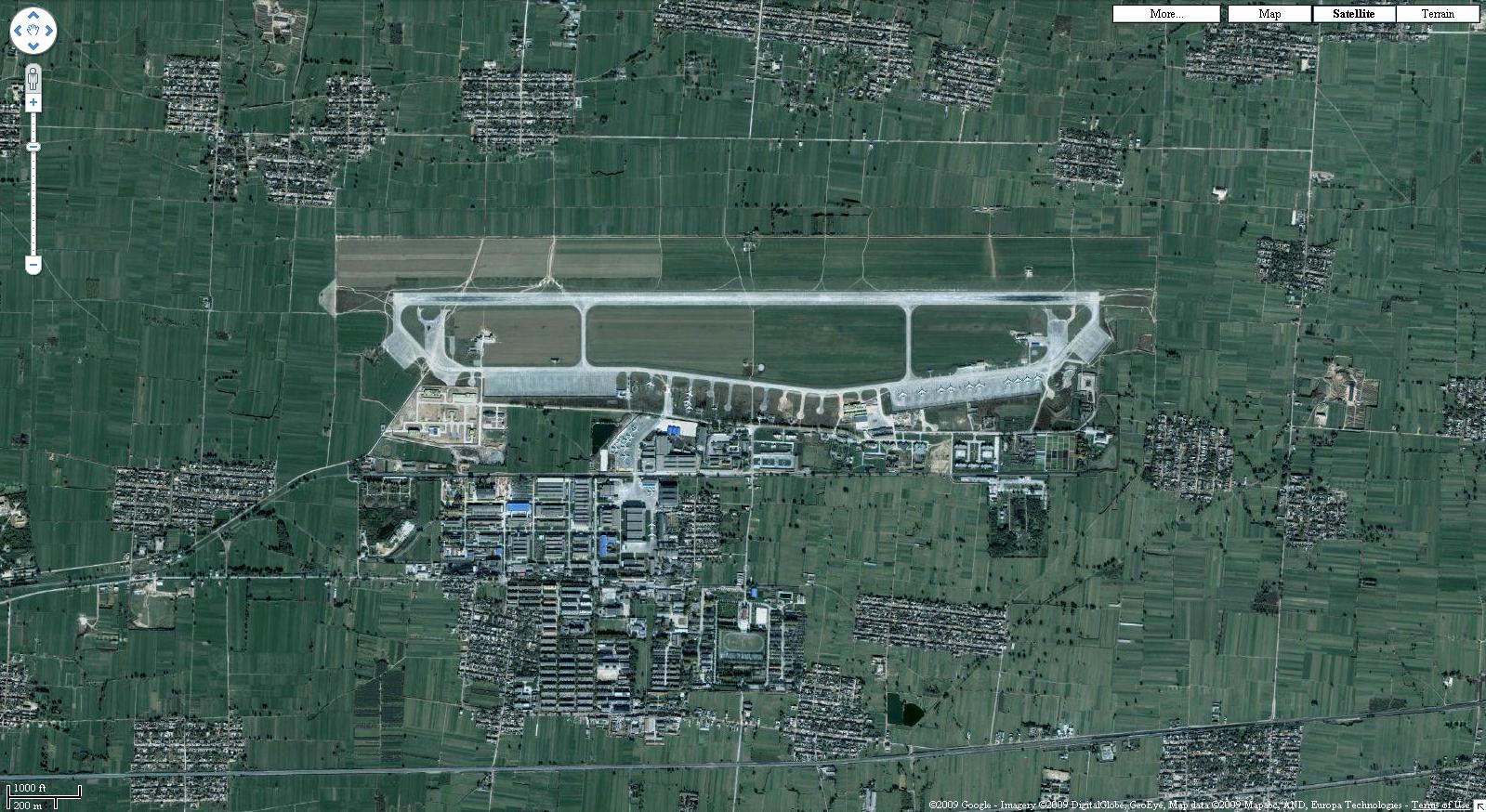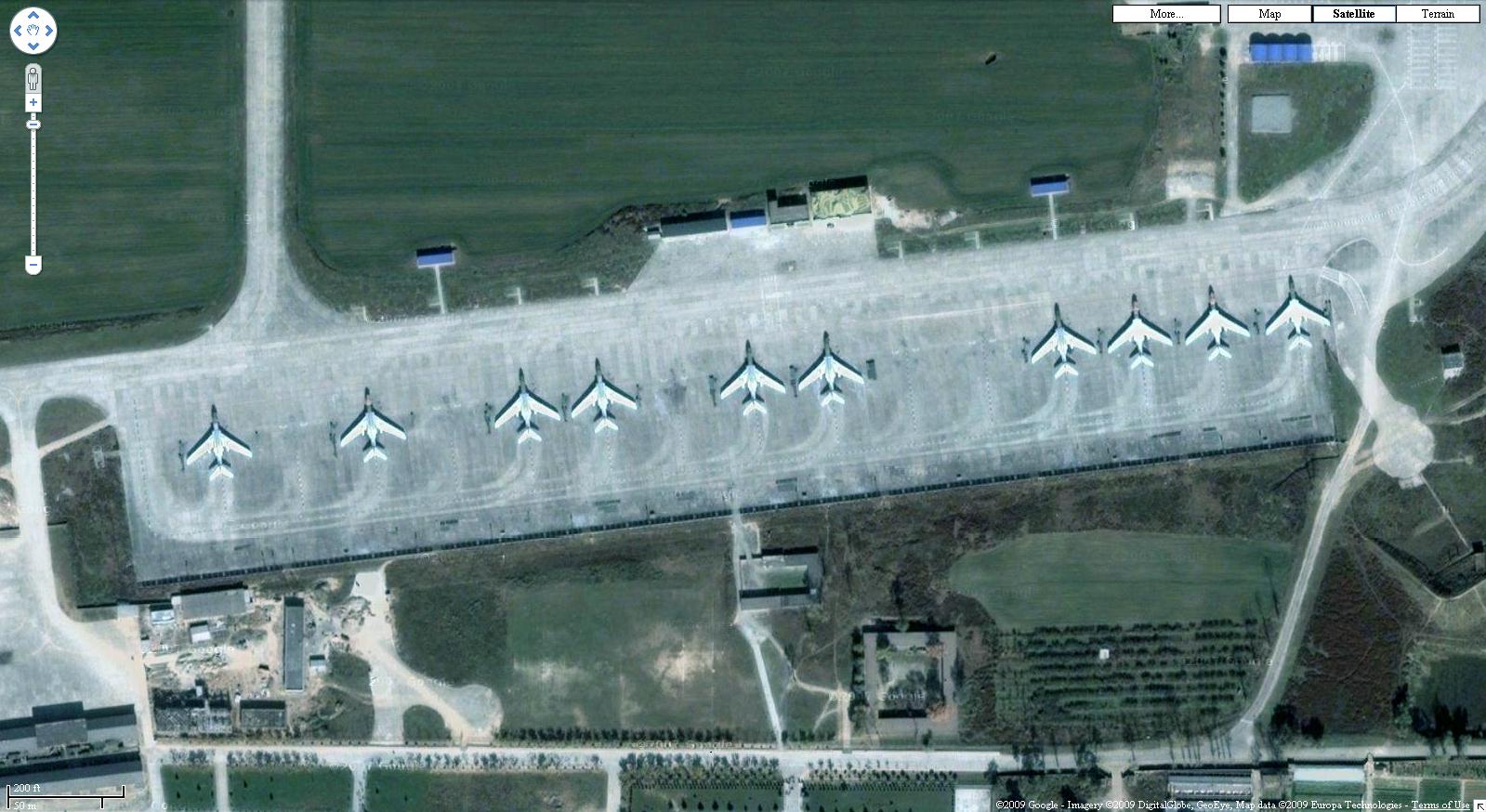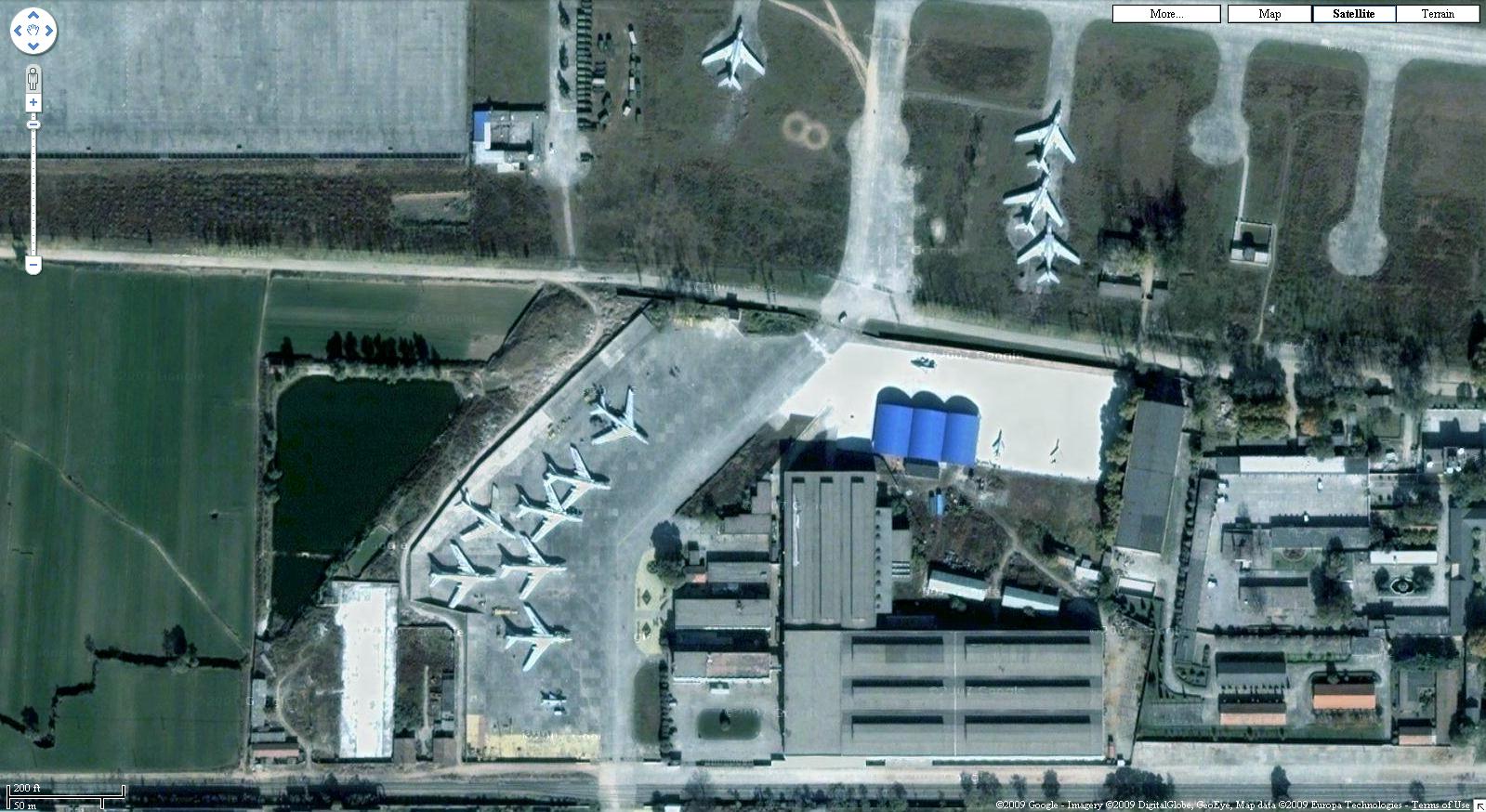 Xi'an
http://maps.google.com/?ie=UTF8&t=h&ll=34.376135,109.122005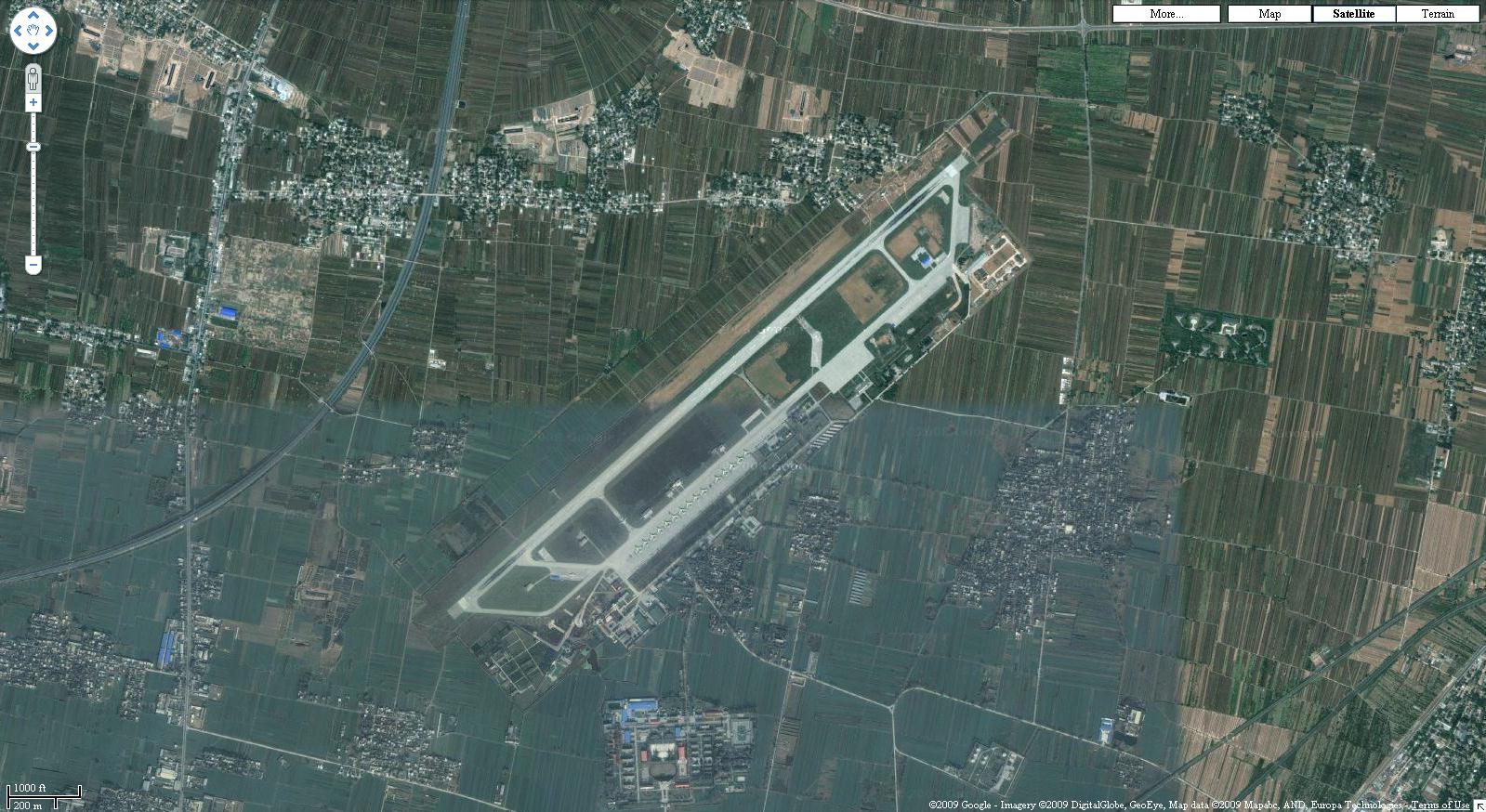 Northeast of Xi'an
http://maps.google.com/?ie=UTF8&t=h&ll=34.645283,109.242167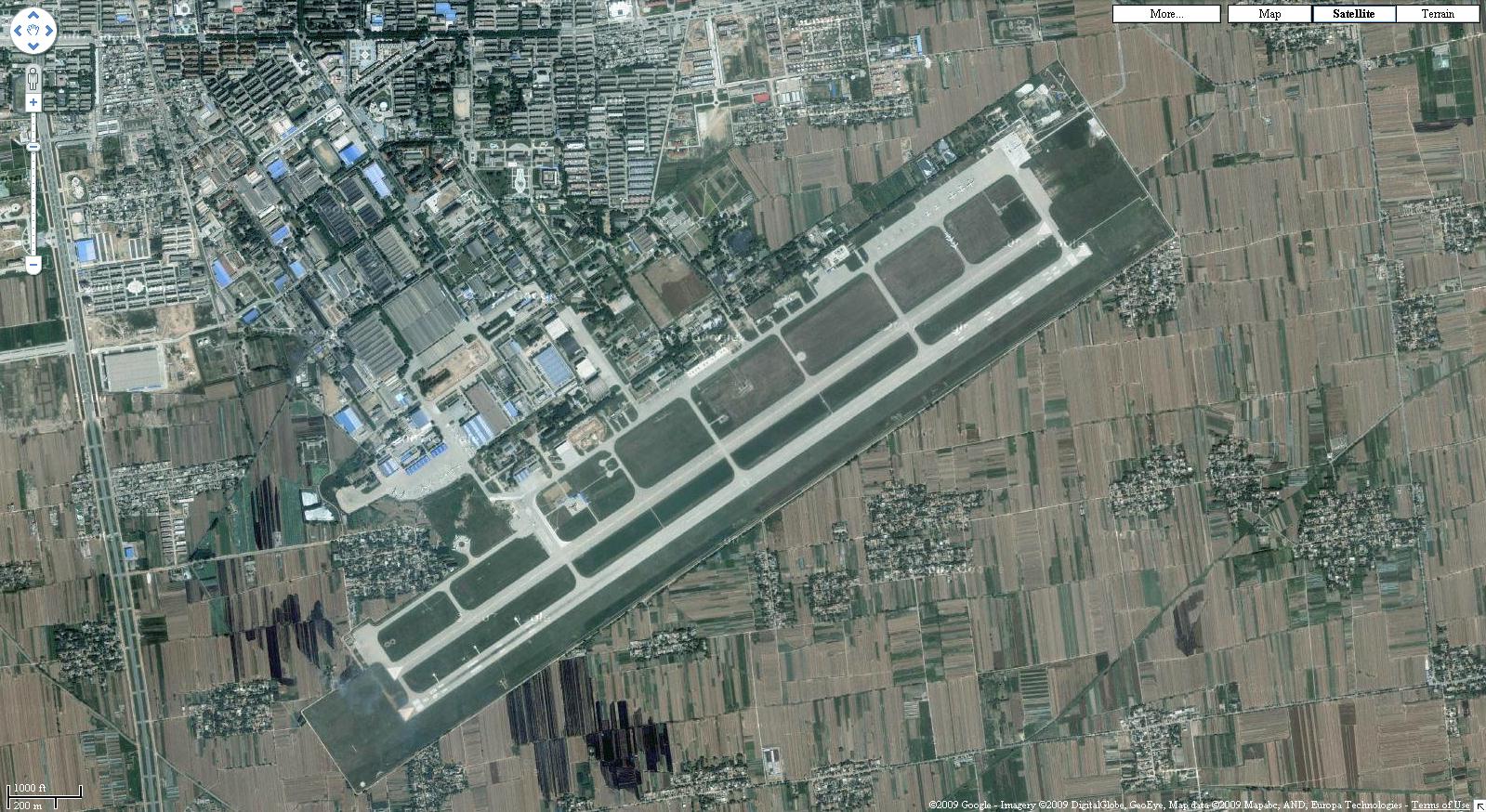 Northwest of Zhangjiakou
http://maps.google.com/?ie=UTF8&t=h&ll=40.737535,114.928536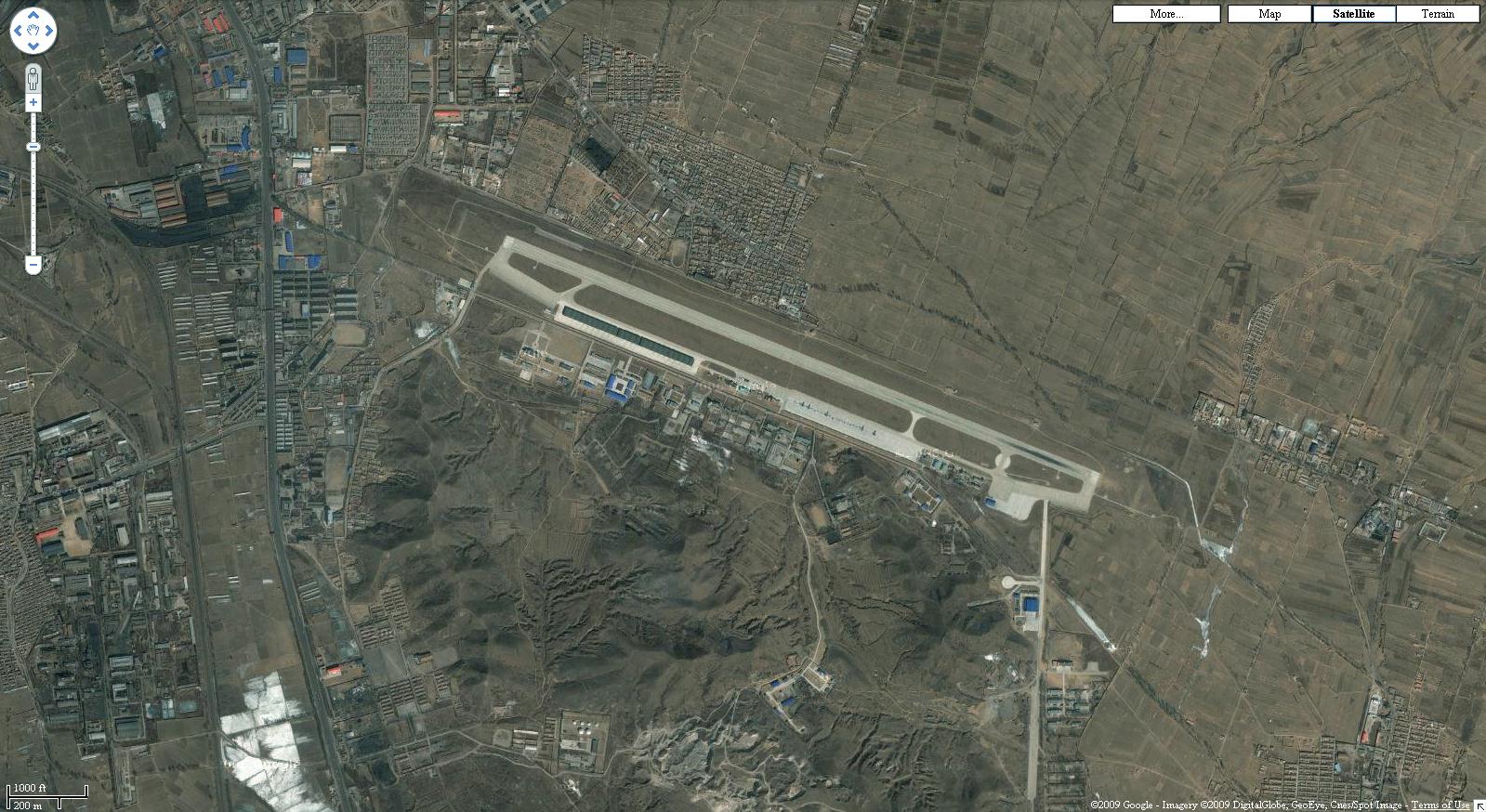 North of Beijing
http://maps.google.com/?ie=UTF8&t=h&ll=40.149619,116.32277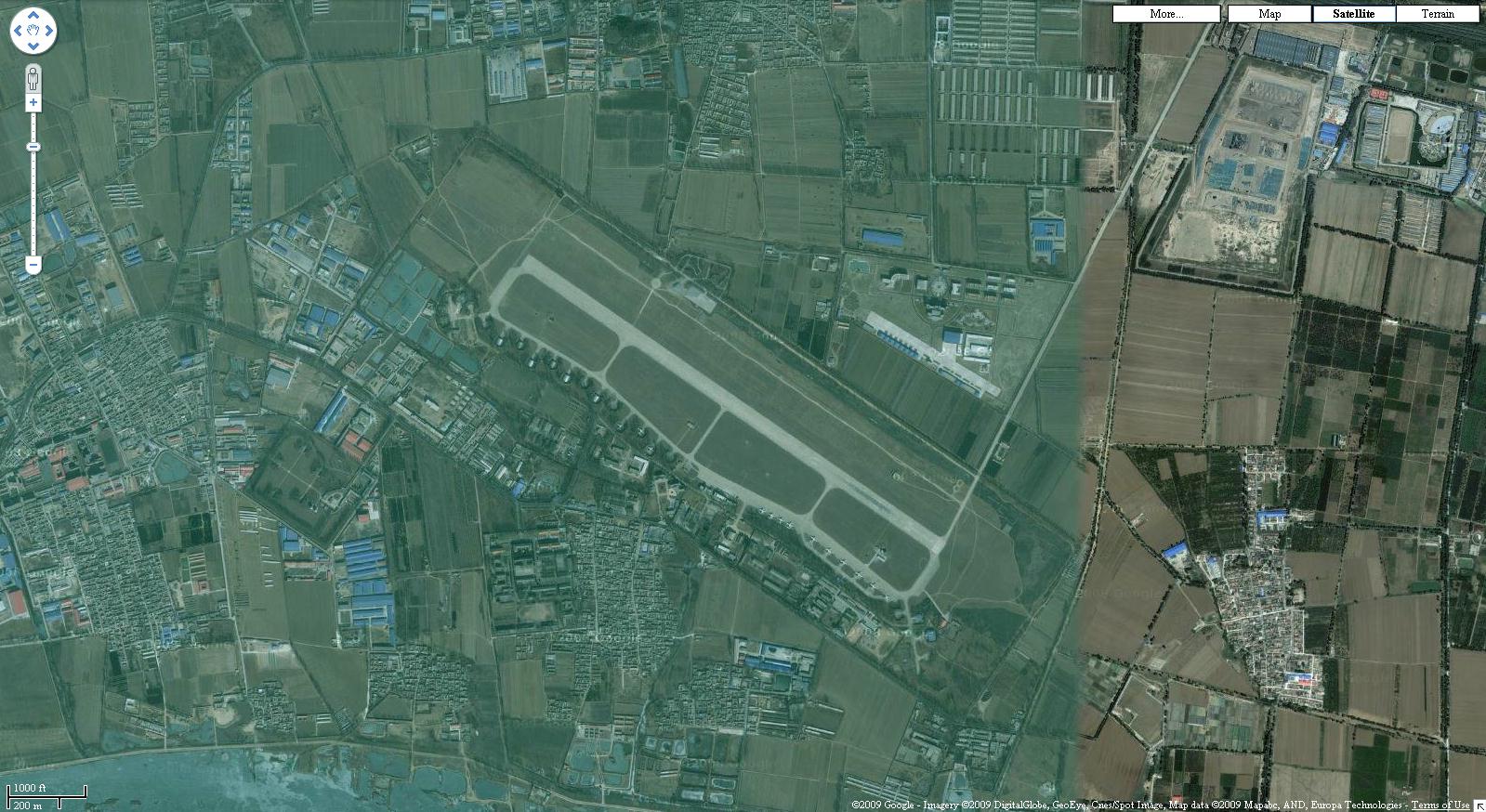 Air Museum Nearby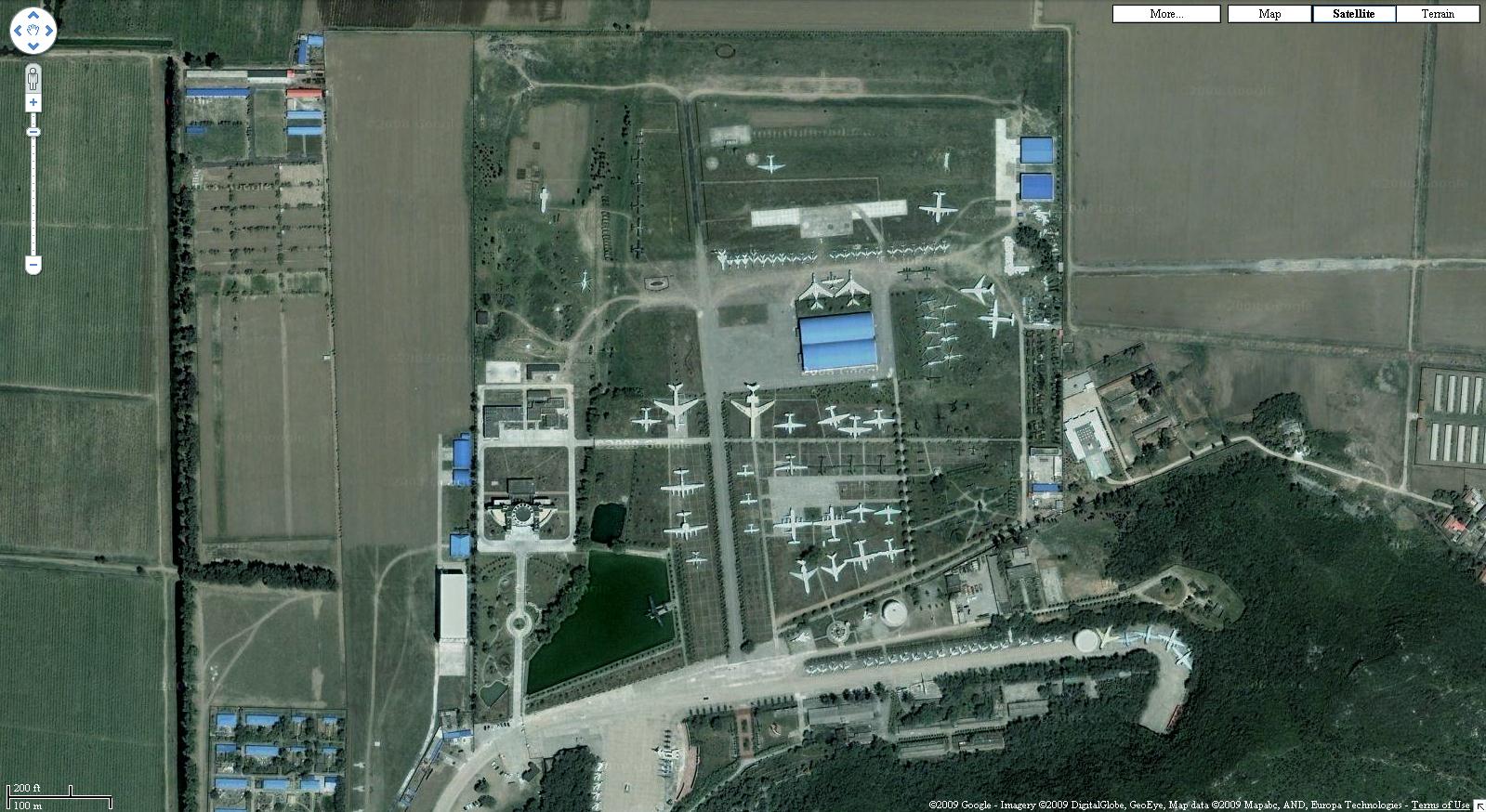 East of Beijing
http://maps.google.com/?ie=UTF8&t=h&ll=39.811866,116.706433
South of Beijing
http://maps.google.com/?ie=UTF8&t=h&ll=39.781992,116.387744
West of Beijing
http://maps.google.com/?ie=UTF8&t=h&ll=39.959425,116.25741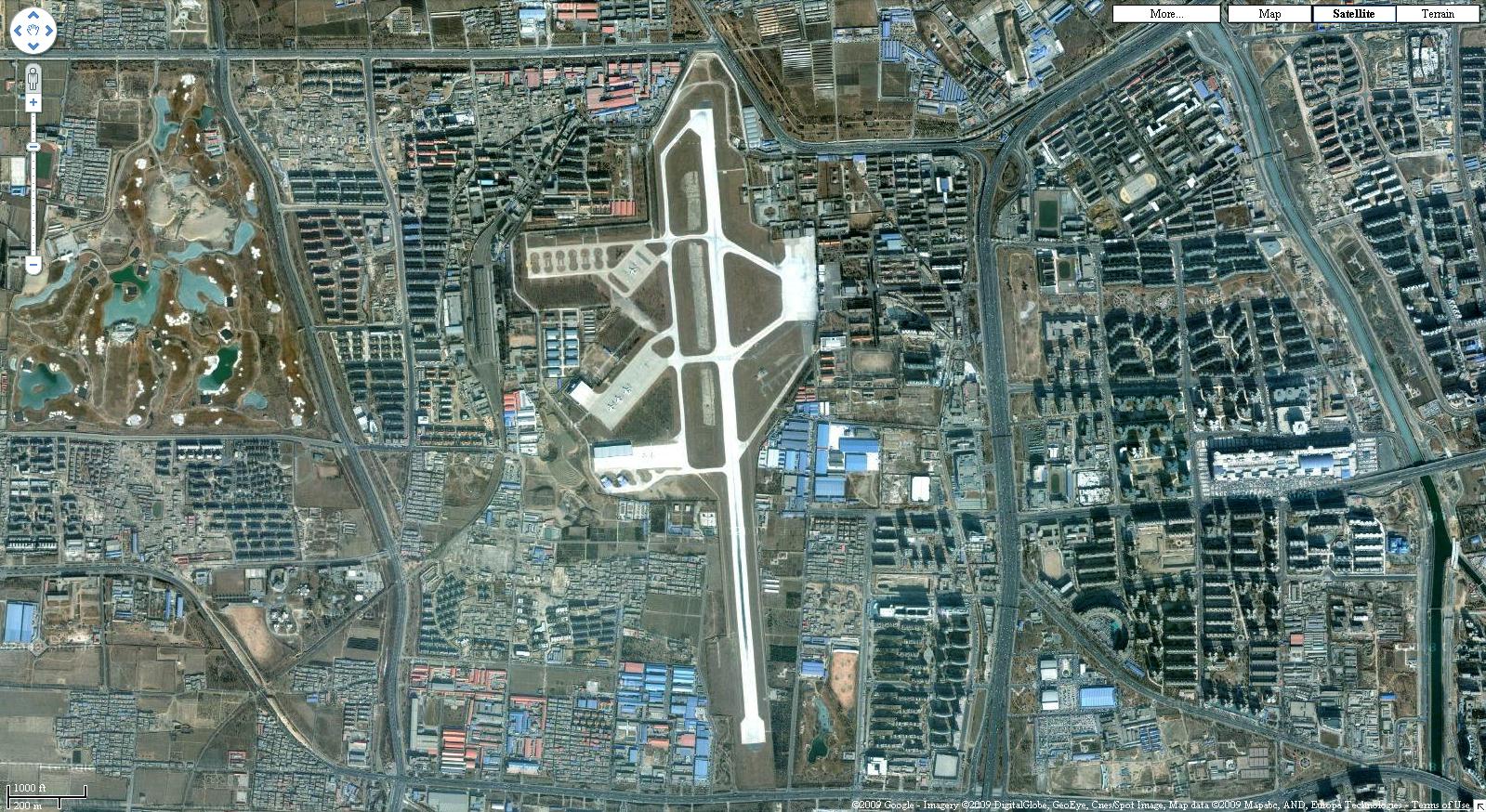 Southwest of Beijing
http://maps.google.com/?ie=UTF8&t=k&ll=39.757088,116.128492