---
6 January 2010. Thanks to A, add restored file 422.
---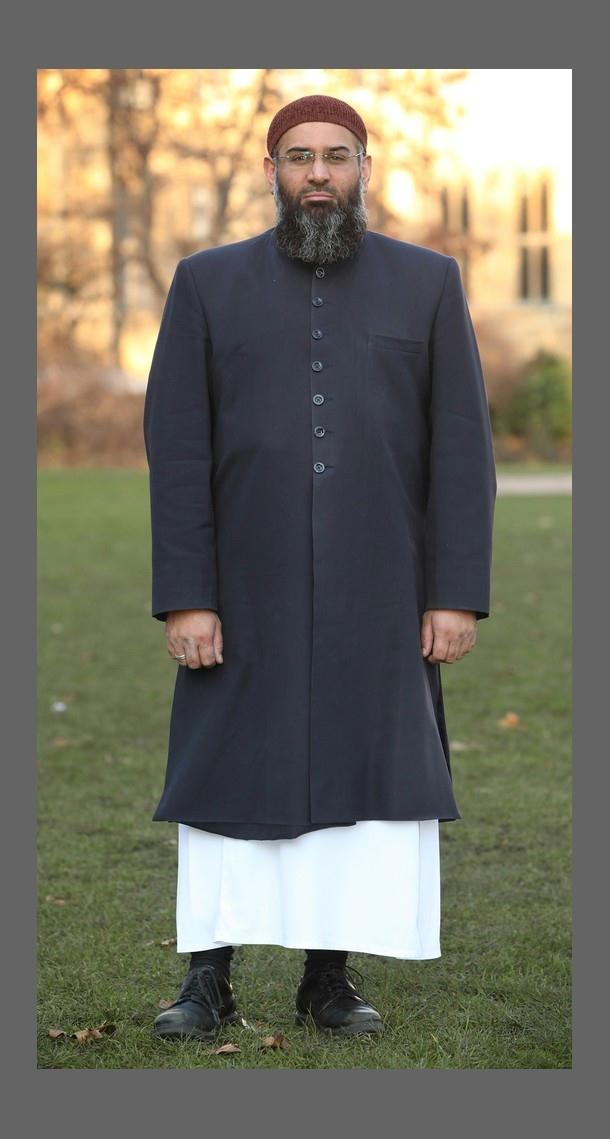 Anjem Choudary, a member of the pro-Islamic group 'Islam4UK', poses for photographs in front of the Houses of Parliament on January 4, 2010 in London, England. Mr Choudary has received opposition to his plan to perform a protest march through the Wiltshire town of Wootton Bassett in commeration of Muslims killed in the conflict in Afghanistan. Getty
---
The website www.islam4uk.com has been shut down and its "full files" removed from Google cache. The "text" version of the files remain Google-cached and can be found by "site:islam4uk.com www.islam4uk.com."
Cryptome recovered 28 of these text files until Google stopped the process with:
We're sorry... but your computer or network may be sending automated queries. To protect our users, we can't process your request right now. See Google Help for more information.
Another 10 files were recovered from archive.org, marked [A] below. More are available there for the year 2008.
Files recovered (All Zipped: http://cryptome.org/islam4uk/islam4uk.zip (392KB)):
423-Islamic Big Ben Screensaver
422-letter-to-the-families-of-british-soldiers-who-have-died or who are-currently-in-afghanistan
421-Coming Soon - Wootton Bassett March
408-VIDEO - Aqeedah of ASWJ Course
407-VIDEO - Jahannam a Gangsters Paradise - Is there a Heaven for a G?
382-Jesus4Shariah Debate Postponed
375-The Lies of a Conservative Clown
371-FranceTV Report on Islam4UK
364-Buckingham Palace Under the Shariah
359-The Death of the Adult Industry Under the Shari'ah
354-Trafalgar Square Under the Shari'ah
352-Procession - March for Shariah (31/10/09)
350-Anjem Choudary addresses the English Defence League
341-An Invitation to the English Defence League
325-A Review of Islamic Roadshow's in Green Street & Wood Green
306-The Great Debate - Shari'ah Law vs British Law (17/06/09)
298-Al-Muhajiroun - To Be Re-Launched!
297-Jamil Rahman: Another Victim of Freedom and Democracy
254-Ahl Us-Sunnah Wal Jama'ah Under Attack
246-Why We do not Get Out of Your Country
215-Debate - 'Whether the UK Should Have Full Shari'ah Law' (25/11/08)
204-Hannah Foster - Another Victim of Freedom and a Sexually Depraved Society
203-A Clarification to Whoever It May Concern Regarding Ahmad Abu Addas and Arabic BBC
155-Abu Hamza a Victim of British Injustice [A]
154-Demonstration - Against Deportation of Sheikh Abu Hamza (25/07/08) [A]
151-What is Ahlus Sunnah Wal Jama'aah? [A]
149-The Islamic Verdict on Adultery and Fornication [A]
132-To the Wives of Muslim Activists [A]
121-Your children are not safe under the Education System! [A]
100-There are no Mosques in the UK! [A]
089-Education Under the Shari'ah
080-Al-Fawqiyyah - Where is Allah? [A]
---